Day 105 of Asia 2019 trip / Day 7 in China

Bridge in Green lake park (Cui Hu Park)
It was a leisurely day today. Didn't do a whole lot except walk around Green lake, ate Dairy Queen and had a surprisingly beefy noodle soup.
We woke up really late and did laundry. There was no drier so we had to hang the clothes where we could - we were on the second floor so we hung it on the railing, fitting our clothes in between other people's. It really was a poor set up. There was also fuck all sunlight so I didn't have high hopes that it would dry by morning.
For lunch we ate at the hostel's restaurant. We ordered mapo doufu which was quite mediocre and some Naxi cheese, which was somehow worse than the other Naxi cheese we had in Lijiang. It was rather tasteless and came with too much cabbage.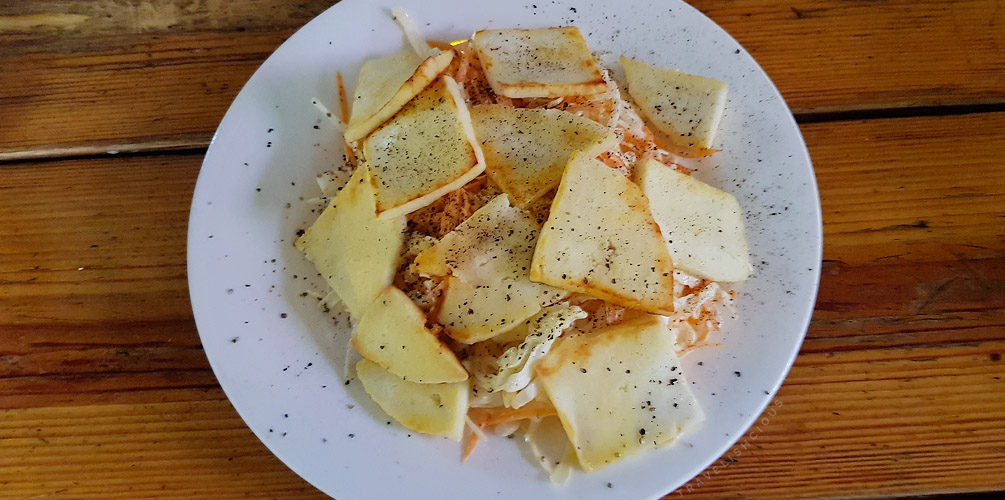 We walked to the nearest Coco milk tea shop and purchased drinks for each of us. Coco was doing a special, selling a large berry tea with coconut jelly for CNY 13 so I grabbed that whilst A bought a 3 guys (grass jelly, pearls and pudding in milk tea) also for CNY 13.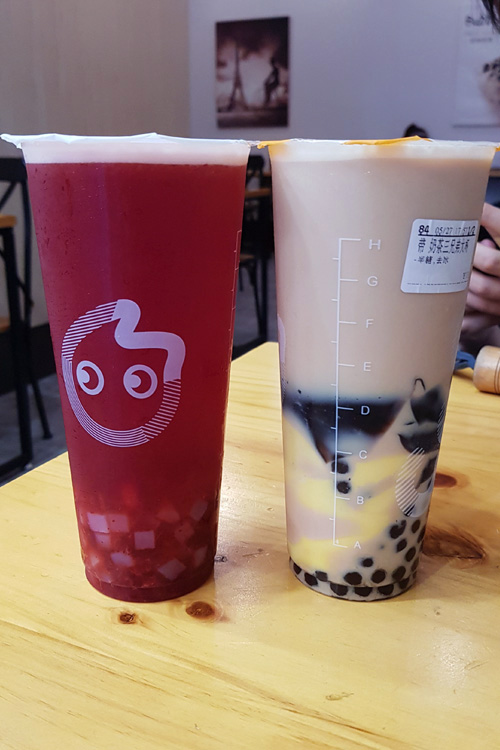 I noticed a recruitment ad: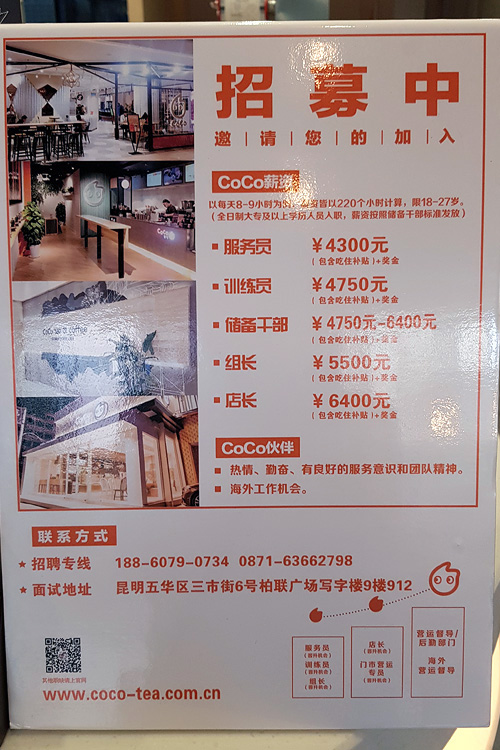 The wages were not very high, an "attendant" is at the bottom at CNY 4300 (AUD 916). Next on the list is I think "experienced drink member", not sure what the third one is, the fourth one is "team leader" and the last is "store manager" at CNY 6400 (AUD 1364). So painfully low…
Green Park (Cui Hu Park 翠湖公園)
We headed to the nearby Green Park, which was built in the 13th Century.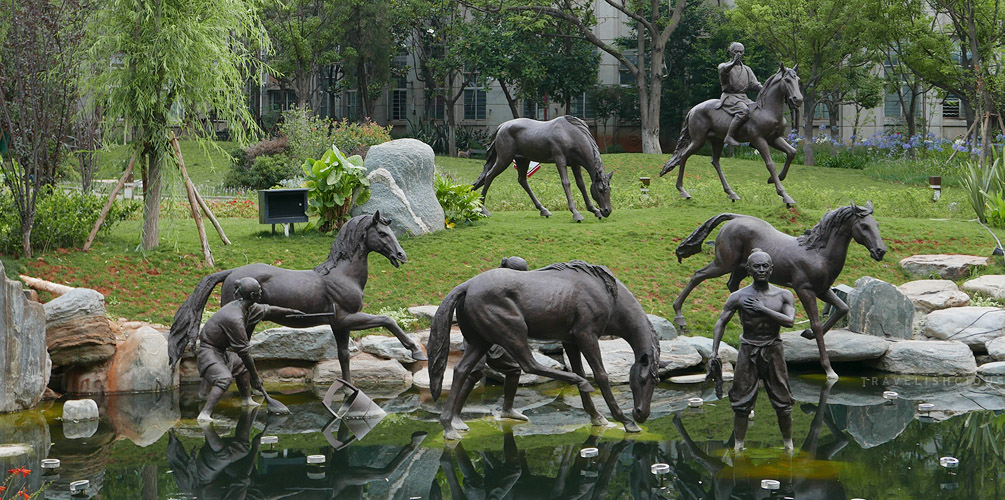 The park seemed to be quite big and we weren't going to be able to see it all as it was getting late.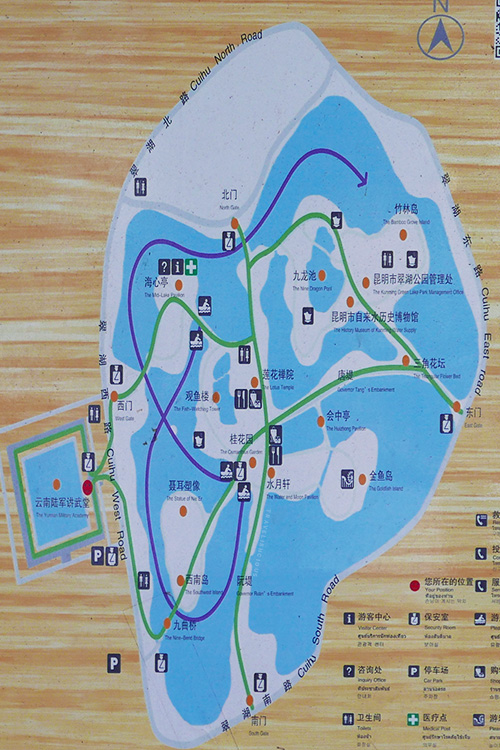 We walked around aimlessly…
…found some squirrels…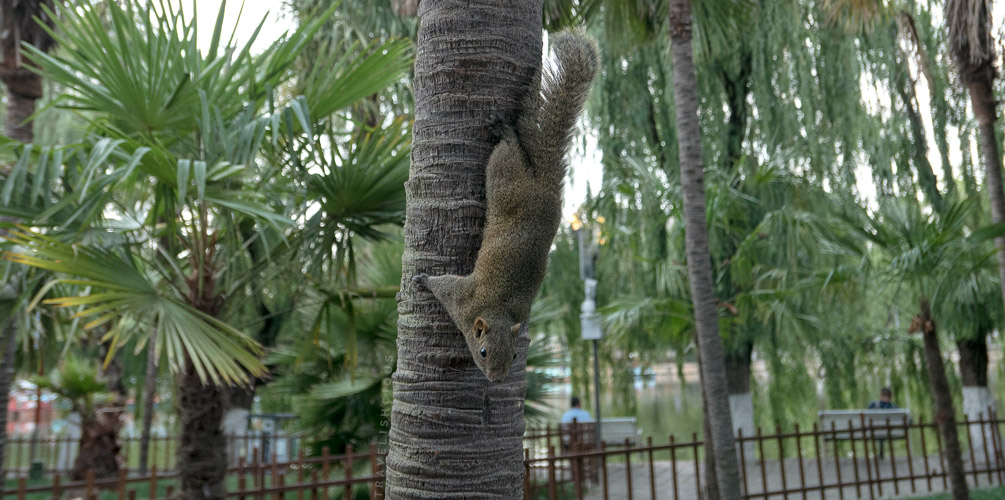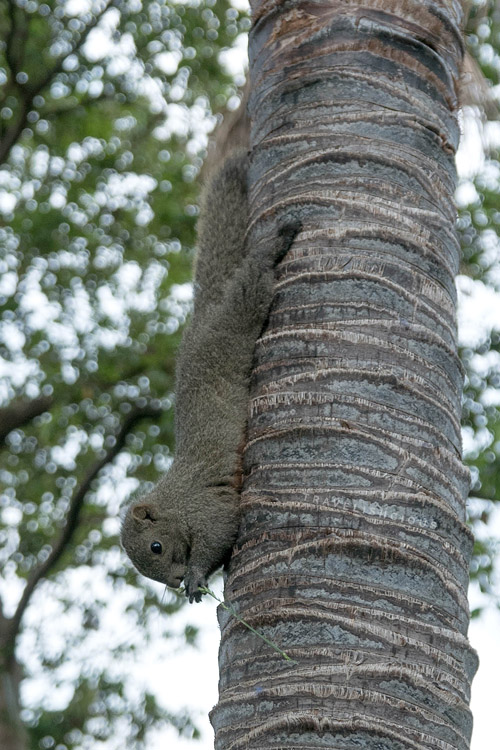 …saw a woman modelling in Imperial Chinese costume and a couple of photogs taking numerous photos…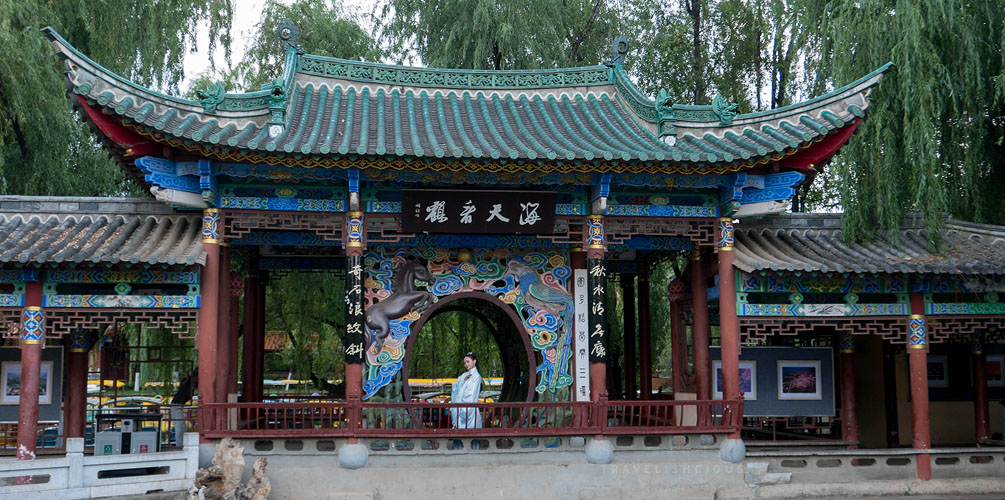 …saw some greenery.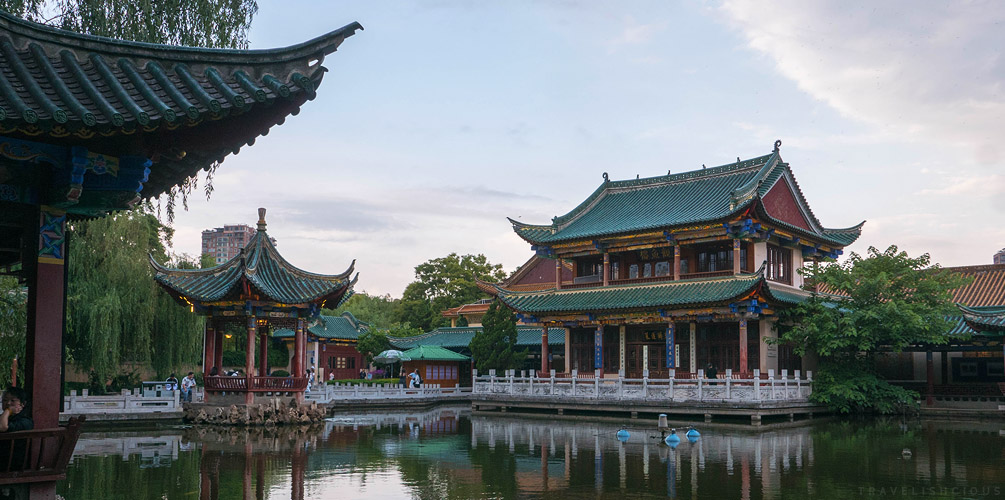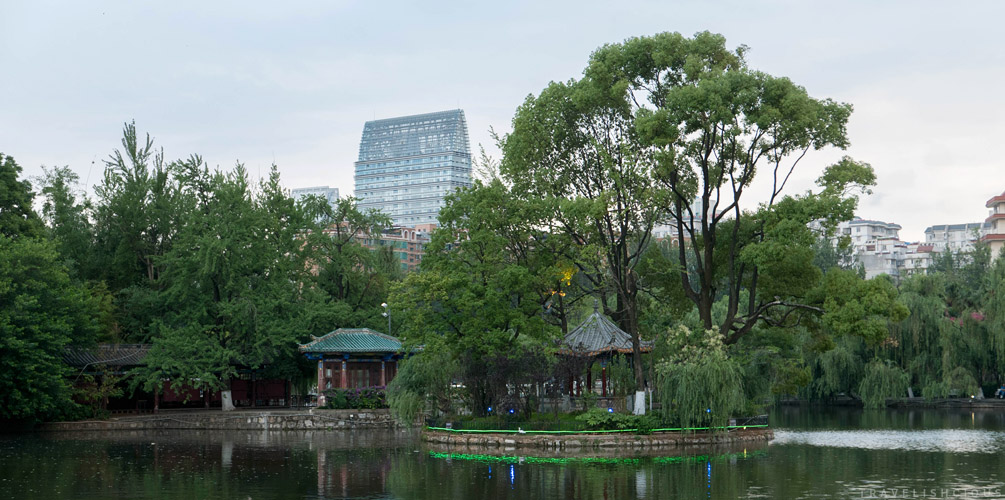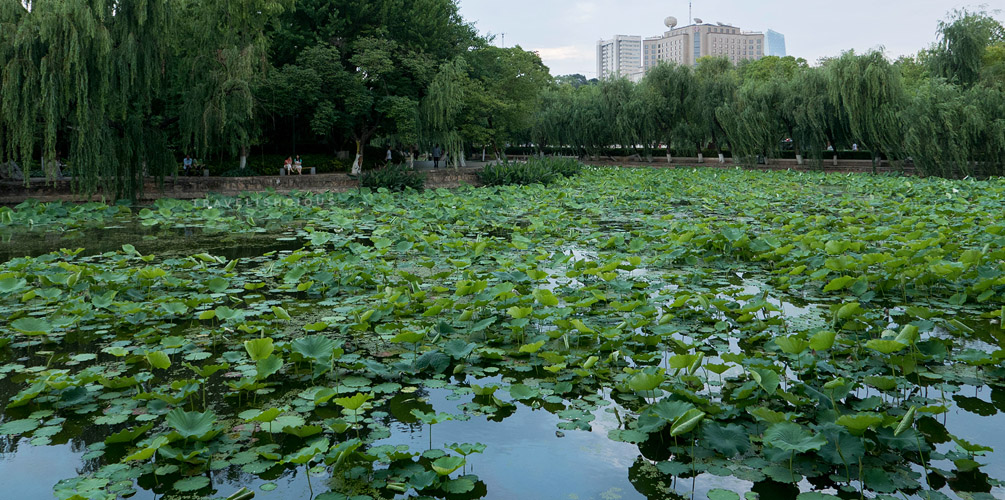 Downtown Kunming
It was getting late and the park was closing so we walked towards downtown. Again, aimlessly. We found ourselves outside a Dairy Queen and thought, why not? The menu looked quite appealing, but oooft it was pretty pricey.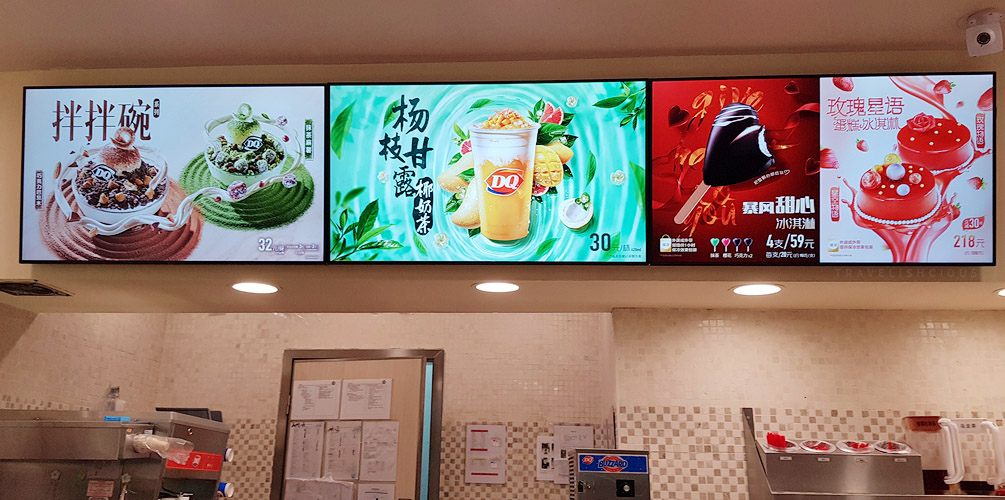 We settled for a small matcha blizzard, which was also not cheap at CNY 15. We don't have any Dairy Queens and I like how the ice cream is so cold that they tip it upside down to prove it to you.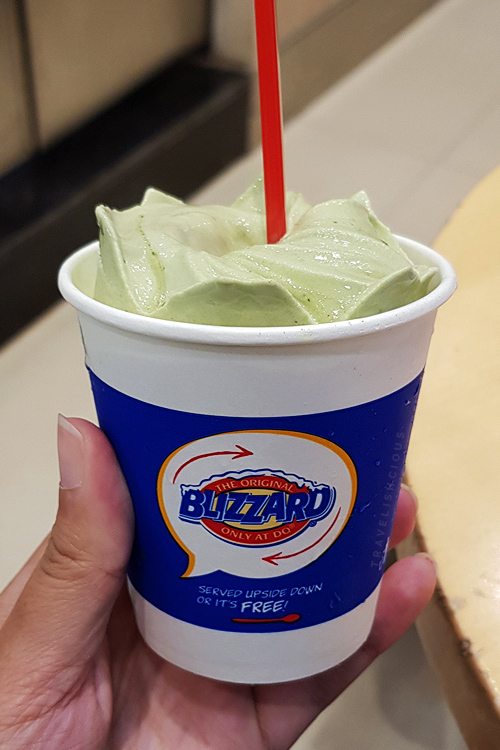 Walking around downtown some more and I noticed that the streets were actually quite clean but overall, it was very "concrete jungle" and sterile. I suppose this was an attempt to liven things up: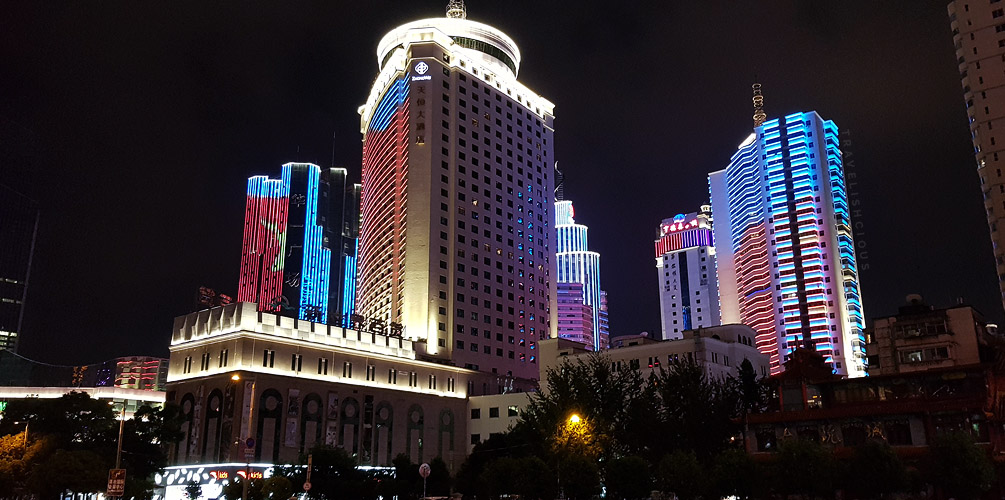 That would not be the last time we saw buildings decorated like that.
We were back in the heart of downtown Kunming with all the shopping centres. A had a bit of an "emergency" and I had to go and buy pocket tissues for him.
Master Kong Beef Noodles (Nanping Plaza branch) 康師傅私房牛肉麵 (南屏廣場店)
It was almost 10 PM when we started to look for dinner, which was a bad idea because basically everything closes at that time. A quick browse on Dianping told me that there was a beef noodle place nearby. Beggars couldn't be choosers so off we went. It took us some time to find it, as it wasn't obvious from the map but eventually we discovered it was actually located below ground.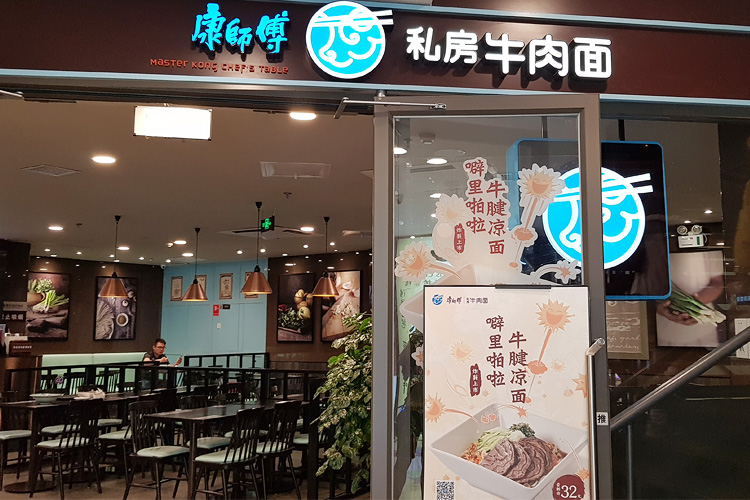 We hesitated before going inside the casual looking restaurant. There was no one inside (except a handful of staff) and no one around at all. Again, beggers couldn't be choosers!
It turned out to be quite a surprise! I picked the signature Golden beef noodle soup (CNY 38), which was quite expensive for China. But the photo in the menu looked appealing: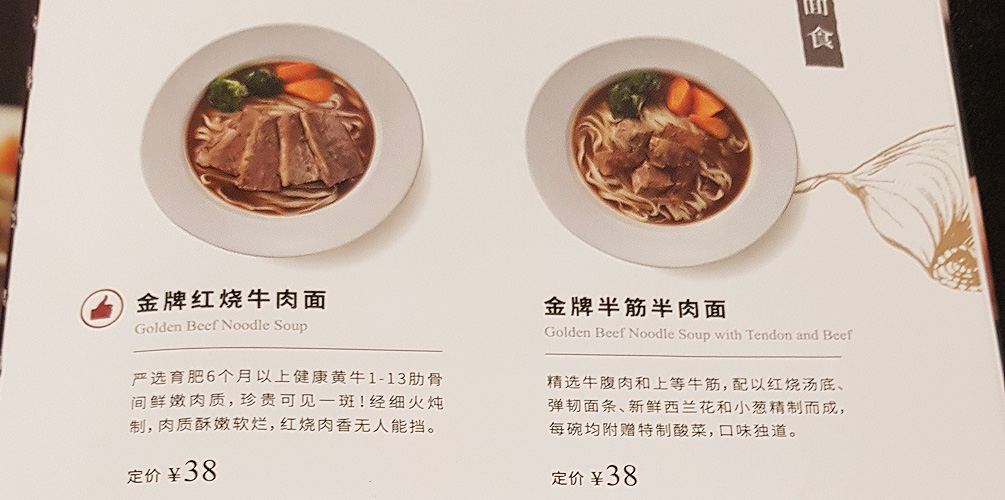 Indeed it came out looking like the photo in the menu and had LOTS of beef!! This is such a rarity in China! (Or maybe I just didn't know where to go). The beef was tender, noodles were nice and chewy and soup was light. It was a decent feed. The veg not the best though. It was probably frozen or something.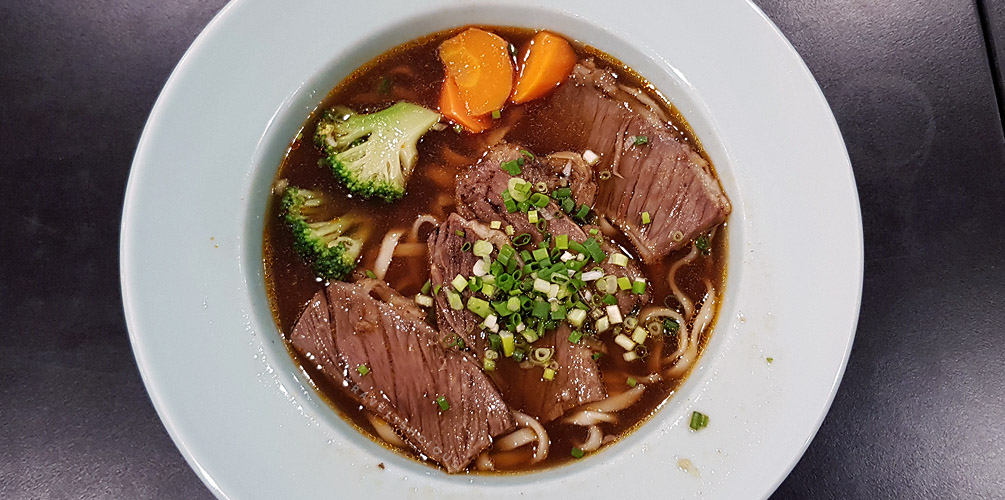 A got the spicy beef noodle (CNY 27), which was cheaper but also came with plentiful beef. It was not as tender as the beef in my noodle soup, as it wasn't braised. There was also plentiful chilli oil, probably too much for me!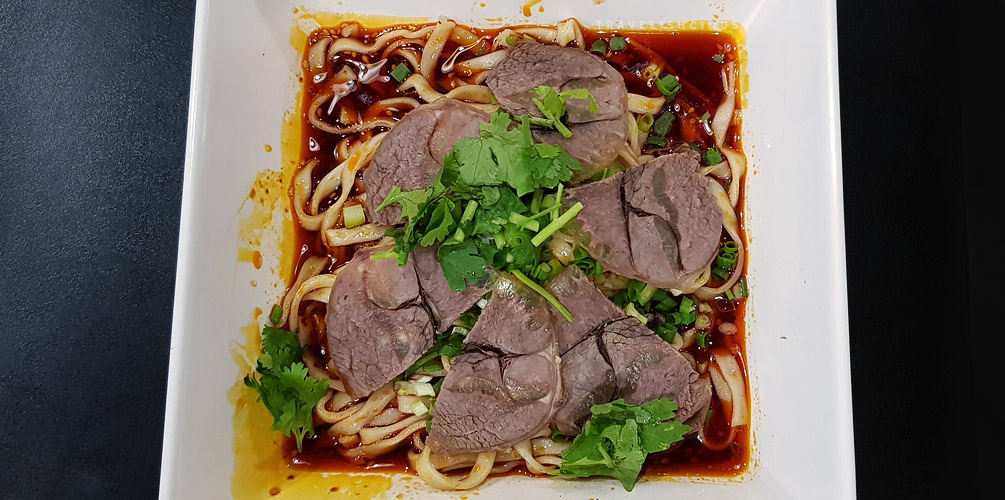 Not bad! 7/10 #ipinions