Day 106 of Asia 2019 trip / Day 8 in China

Lions at Yuantong temple
Another leisurely day in Kunming where we visited ONE site and ate food :\
Woke up too late for train to our next stop, Xingyi. I had done a bunch of research and discovered a town called Xingyi that boasted numerous natural gems. On the top of our list of things to do in Kunming was actually the Kunming Stone Forest (cough which wasn't actually in Kunming rather, it is actually 90 km away). We delibereated whether the trek was worth it and concluded there were more cons than pros (too popular, too manicured - no trees, too far, too expensive). I found there was a similar "stone forest" near Xingyi so that cemented my wish to visit the town!
However, we did not get up early enough to get to the train station not just in time for the train but also to account for lining up to buy train tickets. Oh well, our laundry wasn't completely dry anyway.
Heavenly Manna 嗎哪
We had lunch at Heavenly Manna, a popular local joint serving up Yunnan cuisine.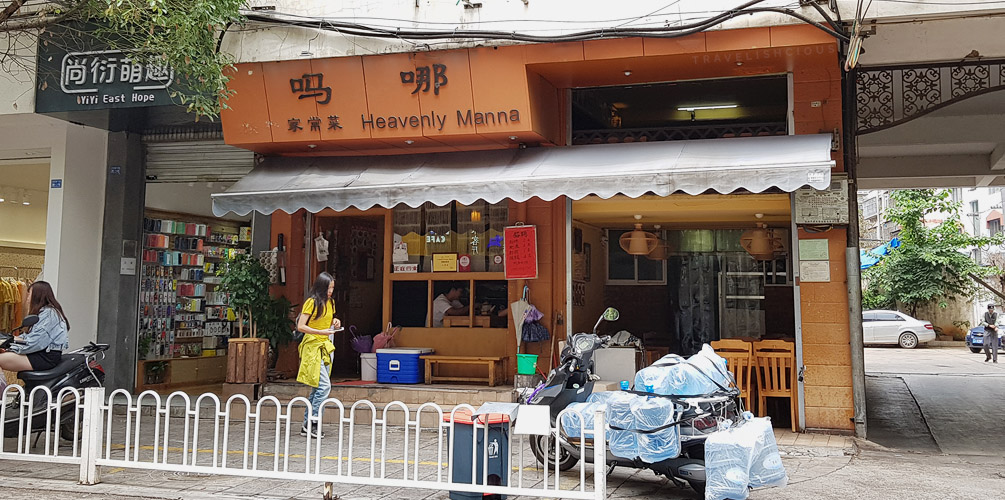 We ordered two things: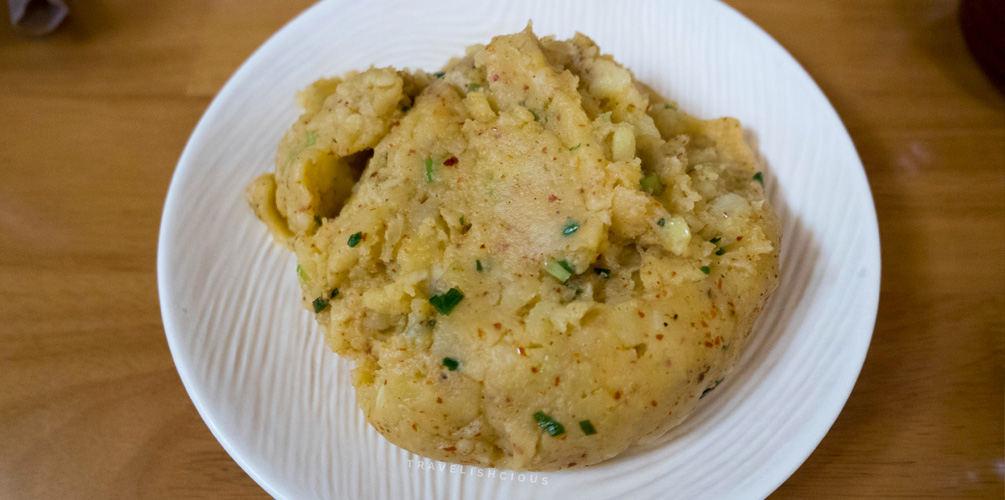 Grandma's Mashed Potatoes (CNY 18) - whilst very simple, this is a Yunnan classic. It really is just mashed potato, but Chinese style mashed potato. It was just mashed up potato mixed up with spring onions and chilli powder. I've never had mashed potato like this before and it was a great take on it. The name comes from the idea that Grandma doesn't have teeth anymore so she needs to mash potatoes in order to eat them!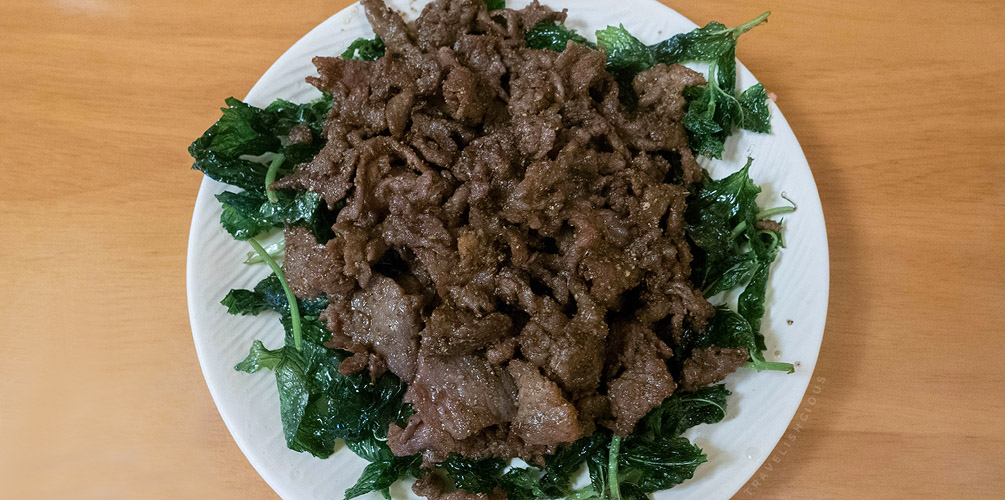 Cumin beef (CNY 38) - Not sure this is a Yunnan dish but it was marked as a specialty of the restaurant. It was great to see such a large serving of beef. There was a copious amount of cumin so the dish was pretty tasty.
Heavenly Manna was a great little restaurant, with very little seating. I imagine it would be hard to get a seat during peak lunch hour. 8/10 #ipinions
After lunch we had a little walk. I noticed a cinema on the corner of the street Heavenly Manna was on. It seemed to be a small cinema but it did boast posters of American movies. Further along the road, we found a fake Gong Cha bubble tea store. Preparing for the train journey tomorrow, we bought some Asian style bread from a shop called "Just Hot".
Yuantong Temple 圓通寺
We took the bus to Yuantong Temple, a Buddhist temple first established in the 8th Century, although none of the original structures stand today. In fact, the facade was all boarded up; it looked like it was going under renovations. The temple had an entry fee of CNY 6 each. Normally I do not pay for such things but we were here and had not much to do so we may as well.
Usually, temple grounds are pretty flat but Yuantong was not. The front facade (a big gate and door) was situated higher than the rest of the temple. Walking down sloped path, past a gate took you to the main temple structures…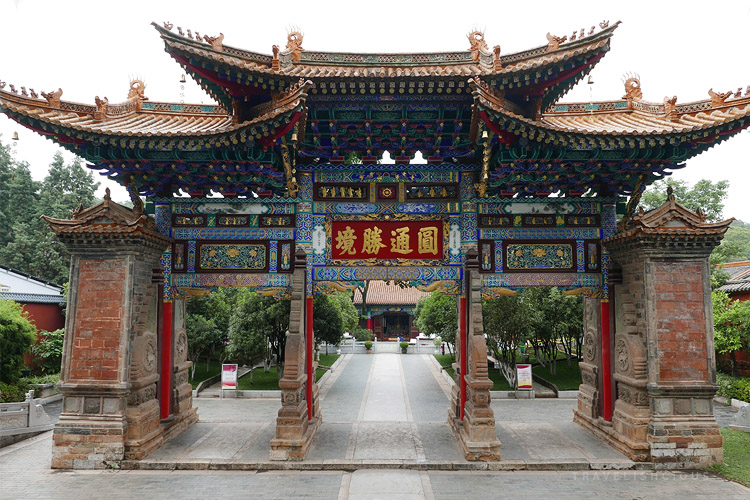 There was an octagonal pavilion in a shallow "lake".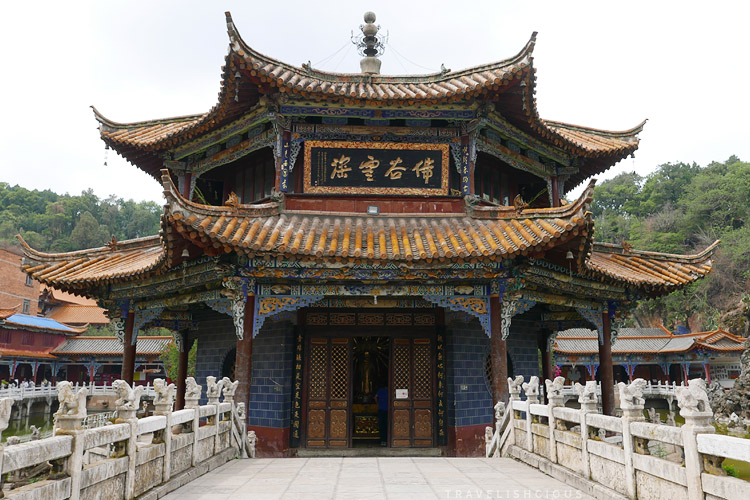 Behind this was the main Buddha hall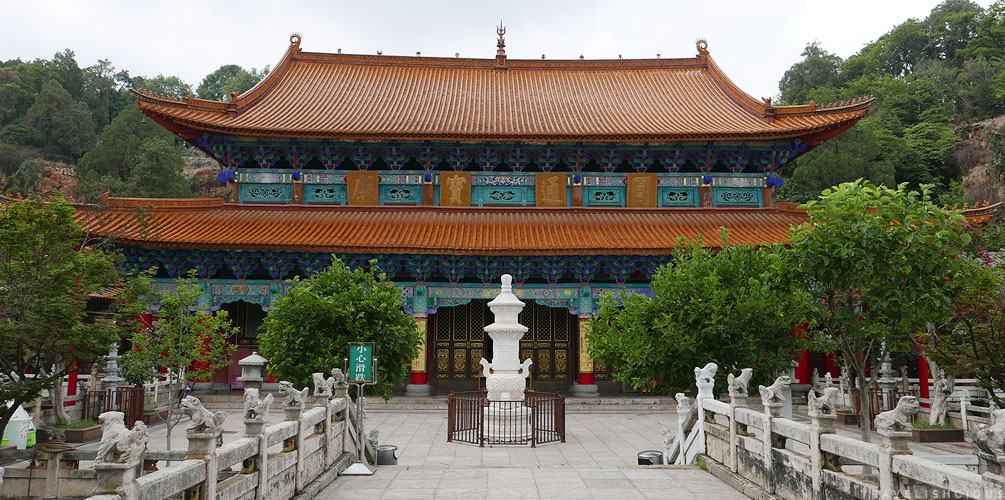 Around the back was a Thai style temple. I read later that Thailand has been funding renovations and expansions of Yuantong Temple, so perhaps this explains the presence of this temple.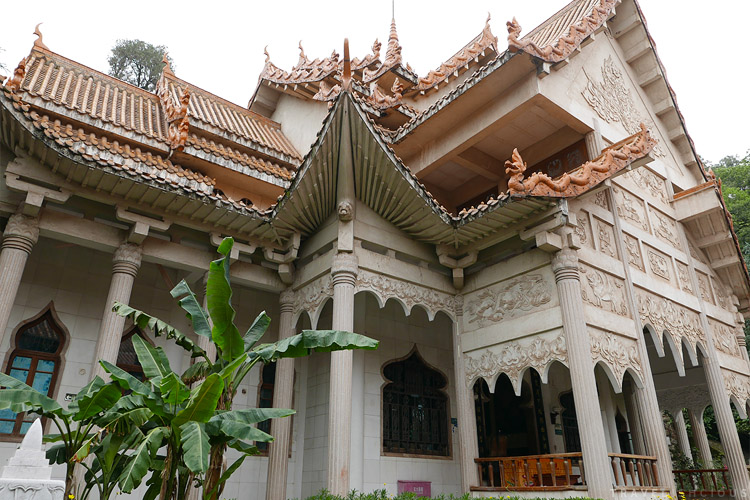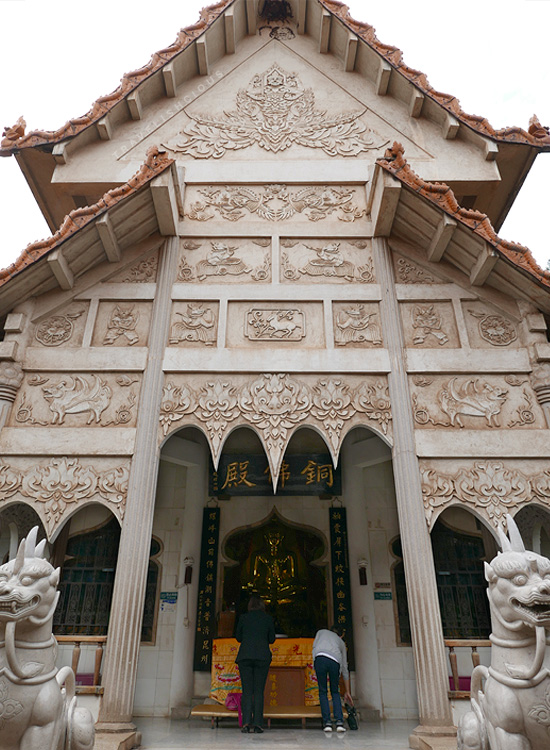 To the right of this was a turtle pond.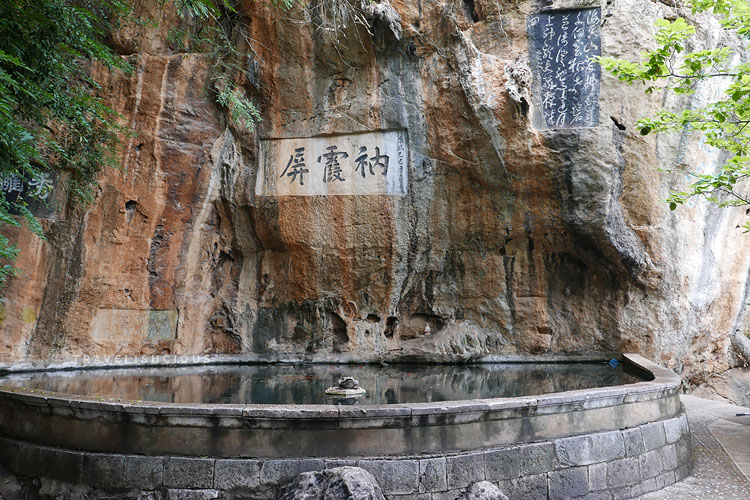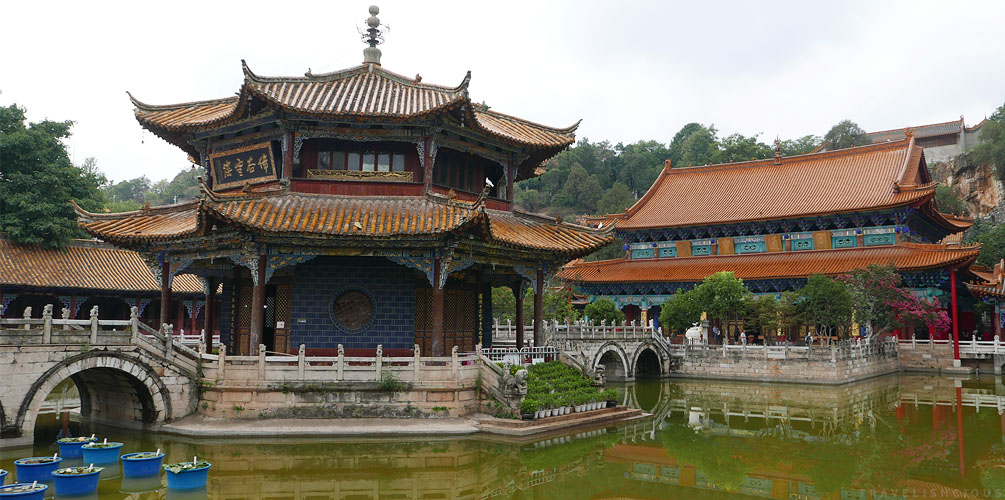 Evening
We took the bus back to the Walmart close to our hostel. There was a strange roundabout under a busy road which was only used by people on ebikes.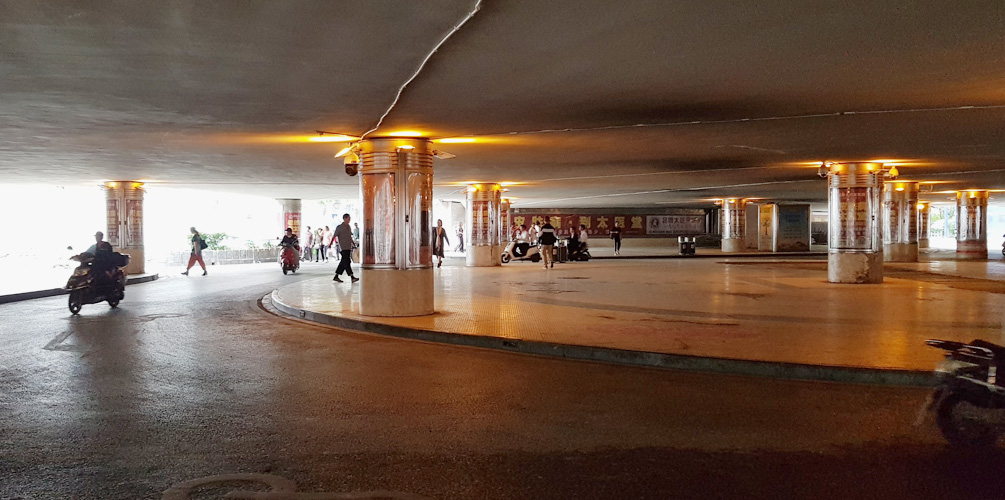 We walked back to Coco and got another drink, this time a Caramel milk tea with pudding. It was quite sweet! I don't imagine we would see a Coco anytime soon in Xingyi.
Went back to the hostel to relax and research some more. Didn't leave until it was rather late so our only option for dinner was good old KFC (肯德基, kendiji, which "means" Kentucky). KFC is very very popular in China; there's even a "Chinese KFC" called Dicos. Maccas/Burger King doesn't hold a candle to either. We got 2 boring Zinger combos. Unfortunately the menu is not as good as the menu in Aussie KFCs, where we have boxed meals that give you a taste of fried chicken (and/or other chicken items) along with a burger. No photo because zinger burgers are the same world wide! The chips however were shoestring chips, very similar to Maccas' fries. Aussie KFC chips are way better!