Day 9 of Asia 2019 trip / Day 7 in Malaysia

Pimped up trishaws of Malacca
Malacca (or Melaka) is a city with a lot of history, which was what enticed us to it in the first place. It is UNESCO listed too, so tick another one off the list.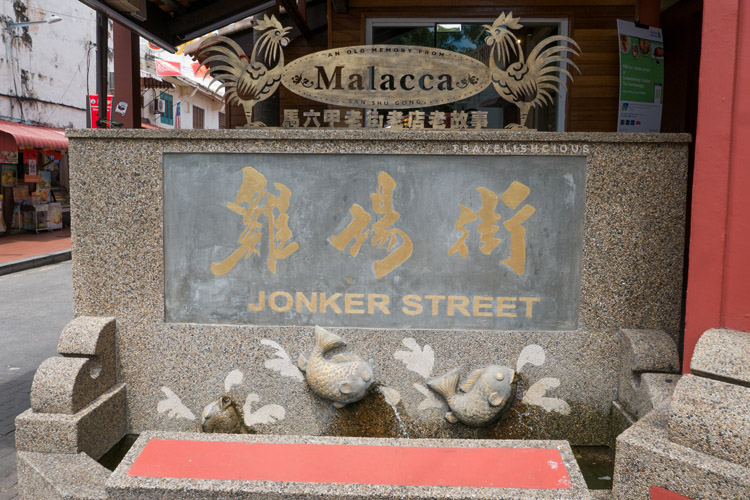 The next morning, to get to lunch we walked via Jonker Street, which is lined with historical houses from 17th century. Most of these were shops that may appeal to the average tourist. We did go inside some shops but ultimately didn't buy anything.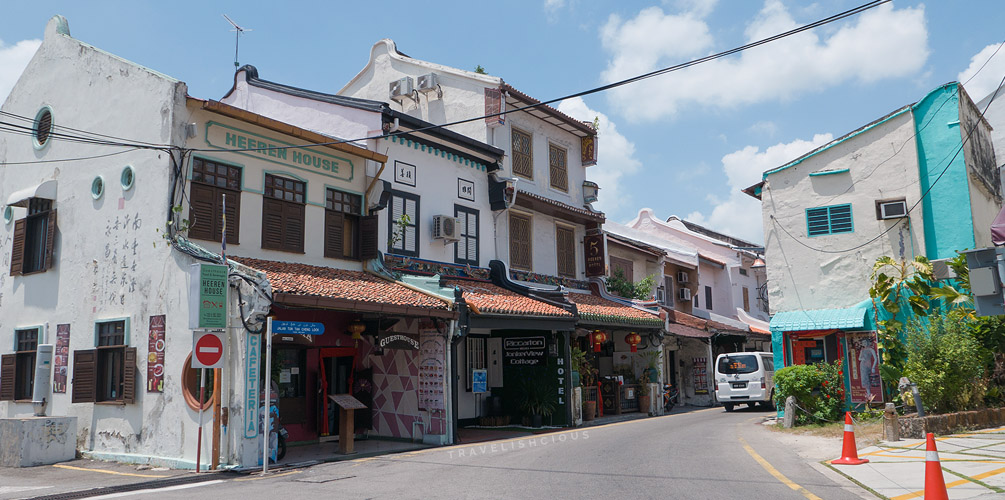 Chung Wah Kedai Kopi (Coffee Shop)
I had read that Chung Wah was an old school place that served up a traditional Chicken rice, well except for the fact that the rice was glutinous and came in the form of balls. So that was pretty interesting from the get go.
We walked over from our accommodation for lunch and joined the short line. The waitress tending to the line (well, she wasn't really a maitre d') simply asked how many in our party and we were seated. It was shared seating of course. We ended up at a table with two others.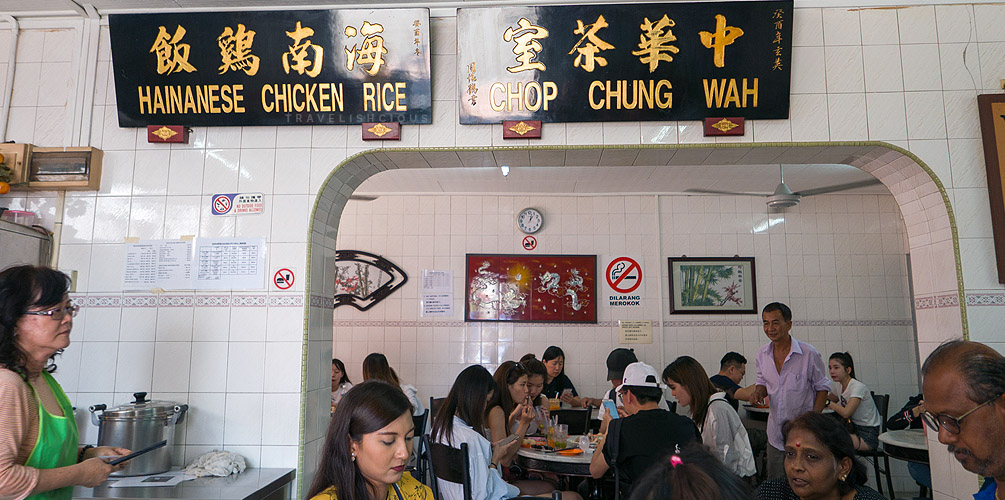 There was no menu. Our answer to the question above had two functions - where to sit you and how much food to bring you. Two people automatically meant half chicken and two serves of rice balls (five each). No modifications allowed.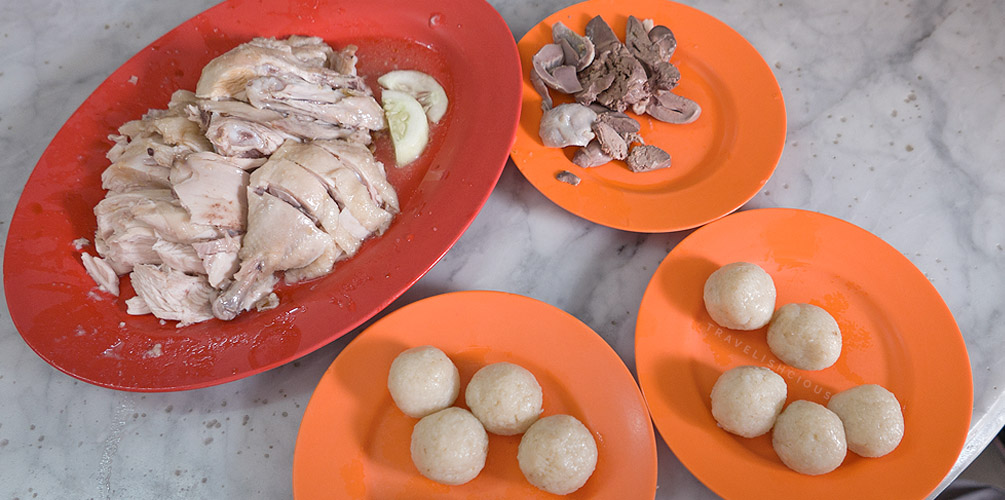 We were promptly handed a plate full of chopped up chicken and a second plate full of offal, along with out rice balls. The chicken was a little dry but not overly so, especially the breast part. The chicken was not spectacular and was even slightly bland. We didn't even touch the chicken offal. The rice balls were very plain but at least they were not too "wet".
I also ordered us a serve of lime drink and a barley drink. That was basically all they had apart from coffee. Former was quite sweet and latter was like drinking a rice drink.
Overall the service was not great, the people working there refused to speak English and would only converse in Mandarin. They were also very impatient. The food was slightly overrated. 6/10 #ipinions
Baba Charlie Nyonya Cake
After lunch we took a Grab to get some Nyonya Kueh. I did say after trying Kueh in Singapore that I wanted more! The Grab driver almost missed the place but was nice enough to drive all the way down the lot's drive way to the entrance (to make up for his almost screw up?)
The shop was located in a shack, with lots of ladies out front making Kueh. There was a back room with tables of Kueh, and we made our selection.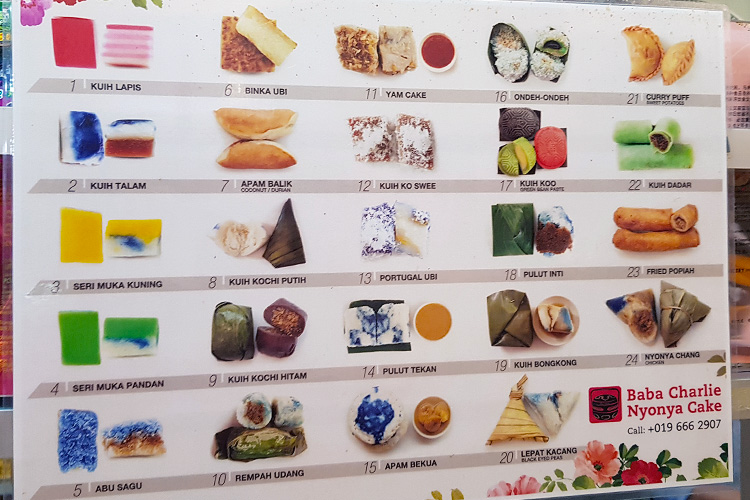 This was what we bought. Such a shame we only bought 4, because they were AWESOME. Excellent quality that tasted fresh. Excellent sizing and most importantly, it was CHEAP (MYR 7.5). I am a simple girl, so honestly, my favourites were the Kueh Lapis and the Seri Muka Pandan (I am a sucker for pandan). 9/10 #ipinions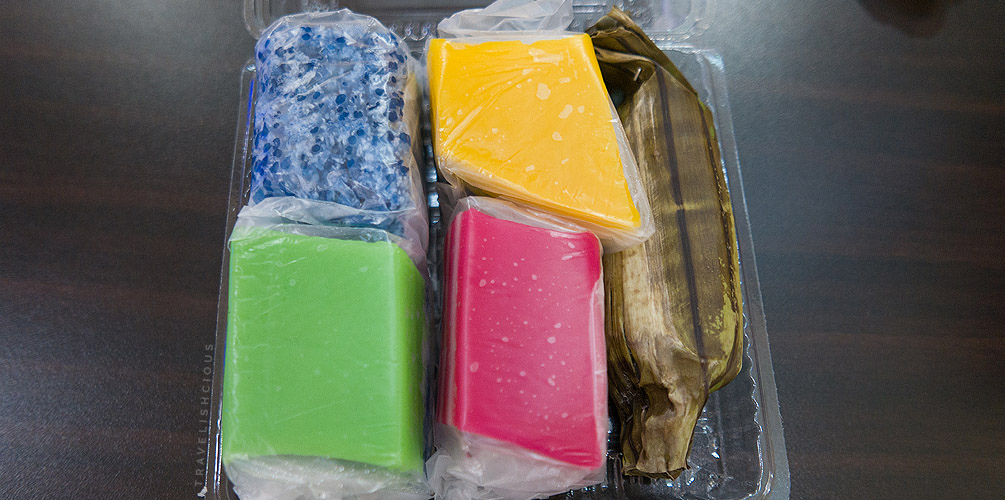 Clockwise from left -
Abu Sagu (blue one) - which I belive is made of sago and coconut milk, with a layer of Gula Melaka in between
Seri Muka Kuning - Glutinous Rice with a layer of yellow custard
Rempah udang - Glutinous rice with a shrimp paste filling wrapped in a pandan leaf.
Kueh Lapis
Seri Muka Pandan - Glutinous Rice with Pandan custard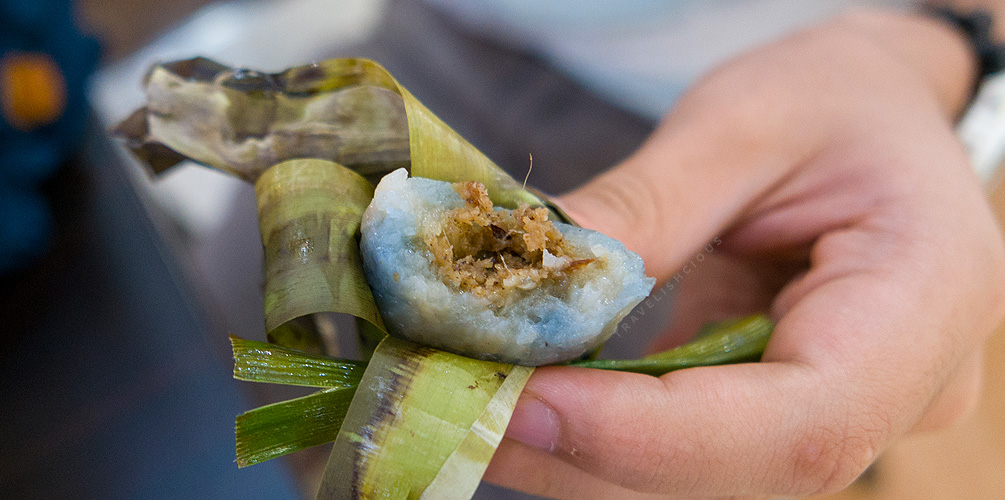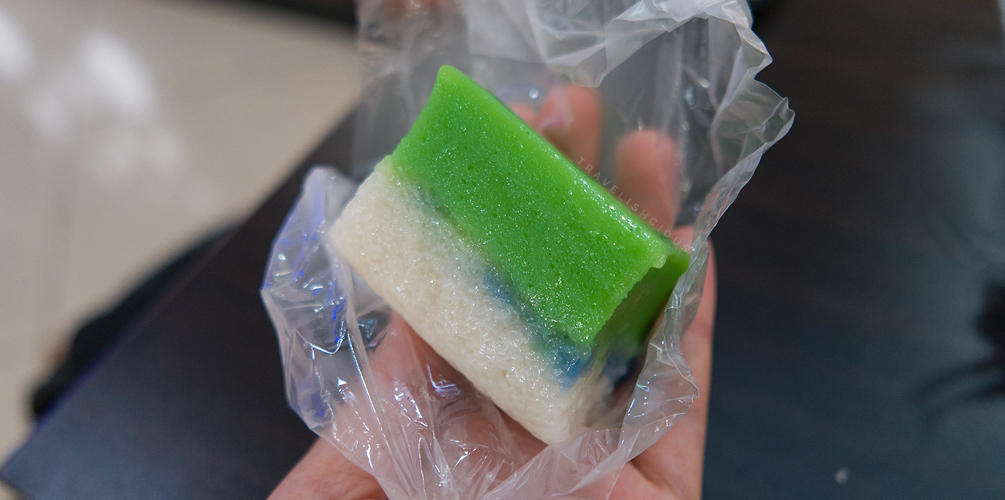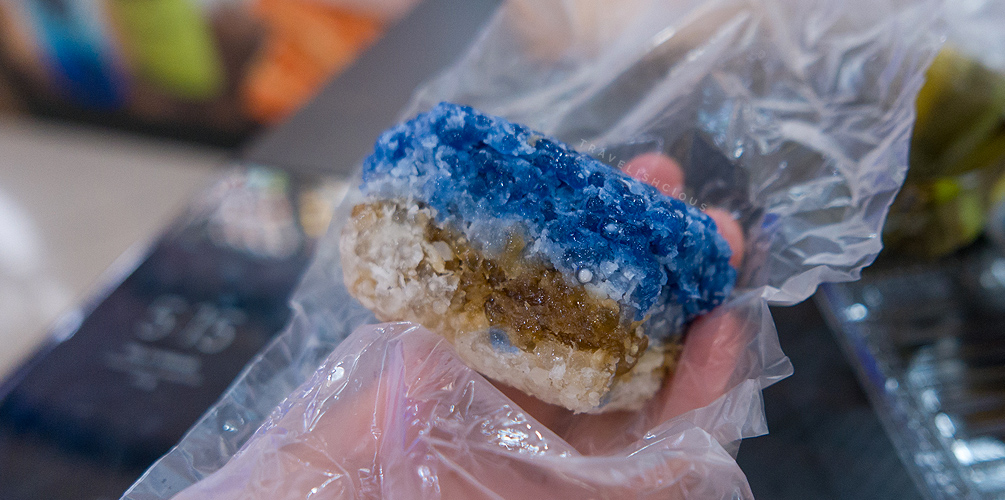 We left and took a small walk before deciding to take a Grab to the main square in town. Our Grab driver took a while and I note that she was our first female driver of the trip! This is particularly significant as we did not get many female drivers throughout.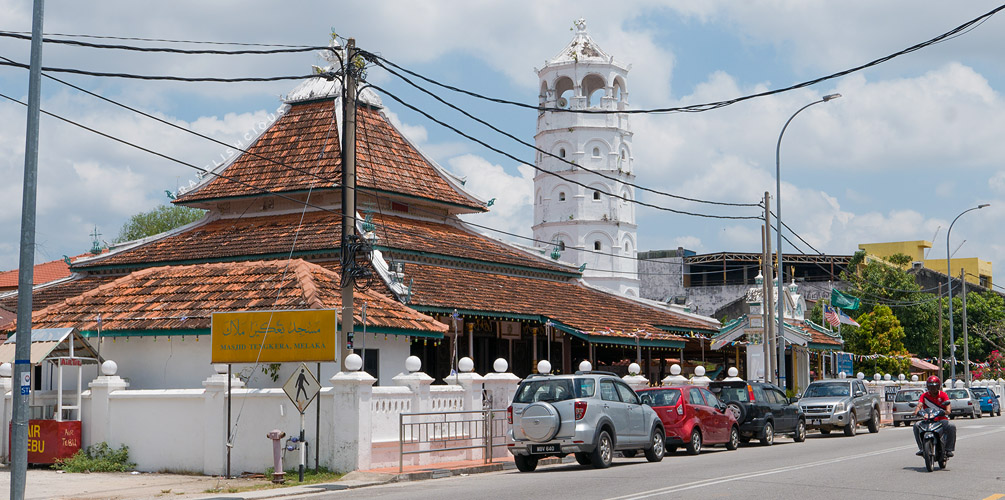 Stadthuys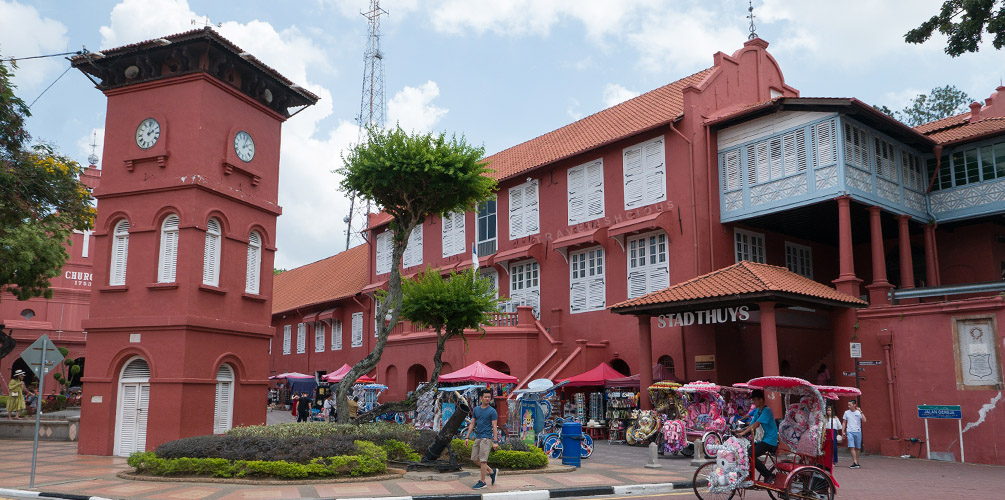 Stadthuys is Dutch for "Town hall". It was built by the Dutch in 1650 for the Dutch Governor's offices and is situated next to the Christ Church, which was origianlly a Dutch Catholic church. Stadthuys now houses a museum covering Malacca's history, where we learnt a lot.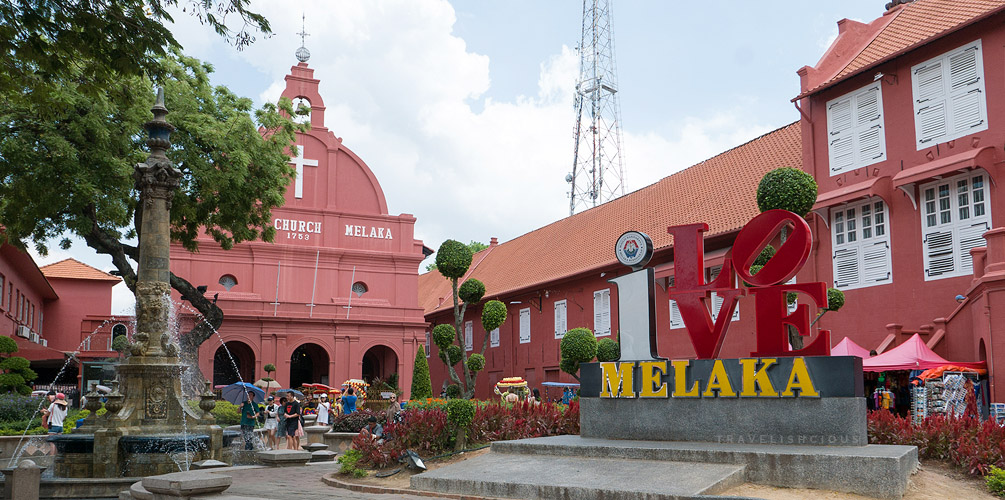 Outside the church was a bunch of trishaws all in row, all decked out in different famous fictional characters such as Pikachu, My Little Pony, Marvel characters, Doraemon and Hello Kitty. They were kitschy awesome lol. Some would say tacky, but nah.
History of Malacca
Malacca has an interesting history. It was famously a major port for the spice and fabric trade in the 15th and 16th Centuries. Traders from China, the Middle East and India brought a lot of their culture over and established various areas in Melacca. All was well and good (and lots of $$$$ pouring in) until the Portuguese decided they wanted a slice of the pie. The Malaccan Sultan denied them and the Portuguese took Malacca by force.
Malacca subsequently became the site of a power struggle between neighbouring sultanates and the Portuguese. By the 17th Century, the Dutch arrived, who took over Malacca from the Portuguese with the help of a neighbouring sultanate who had lost a lot of land to the Portuguese.
In the 18th Century, the English had started establishing themselves in Peninsula Malaysia. The Dutch lost Malacca for a decade, and it was placed under English control. The two nations later signed a treaty, which officially declared two territories - British Malaya (which became Malaysia and Singapore) and the Dutch East Indies (which became Indonesia).
The British started building up Malacca but then World War II rolled around and Malacca was surrendered to the Japanese, who occupied it until the end of the war. The Japanese sent the locals to build the Thai–Burma Railway. After the war, Malacca was returned to the British until the Federation and Independence of Malaysia. The city was mostly untouched as there were no battles between the two sides.
Interesting exhibits from the museum: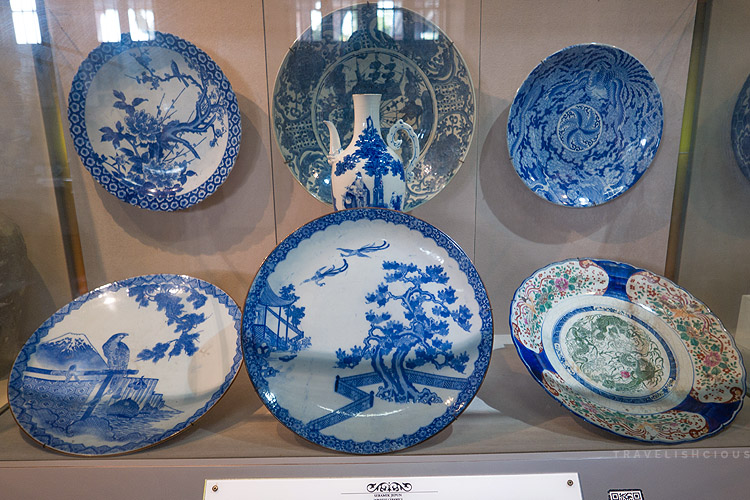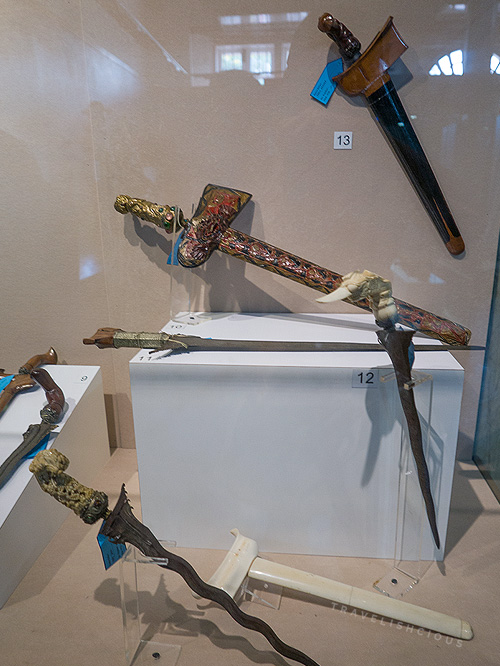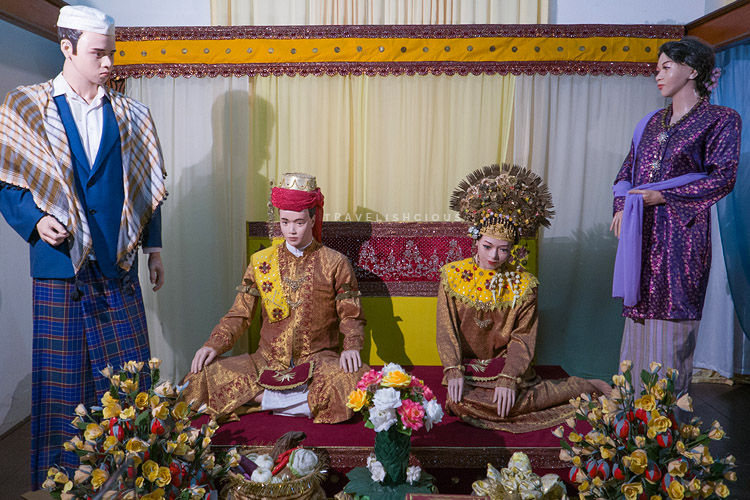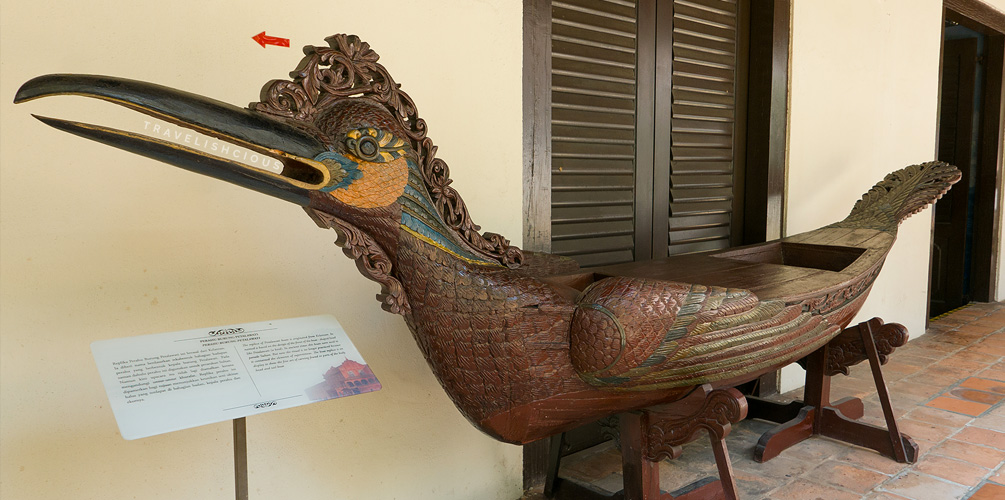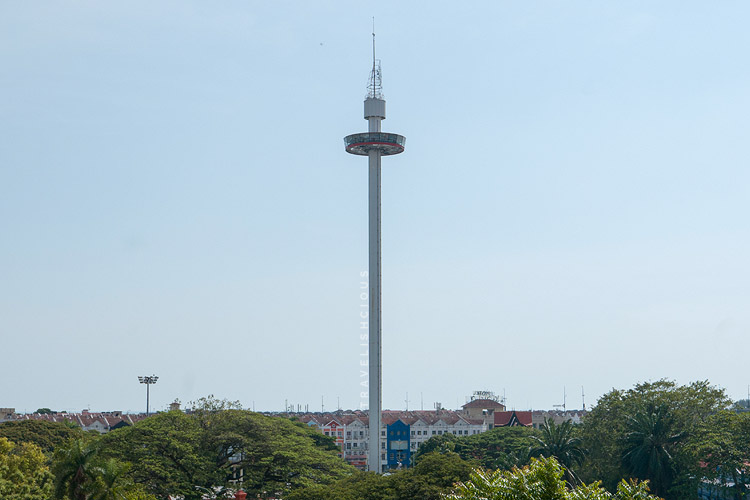 Ruins of St Paul's Church
After visiting the museum we walked to the Ruins of St Paul's Church, which was on a hill behind Stadthuys. Built in 1521 by the Portuguese, it is the oldest church in Malaysia and SEA. There's not much left of the structure, just four walls, which isn't too bad but no roof. In front of the church lies a lighthouse.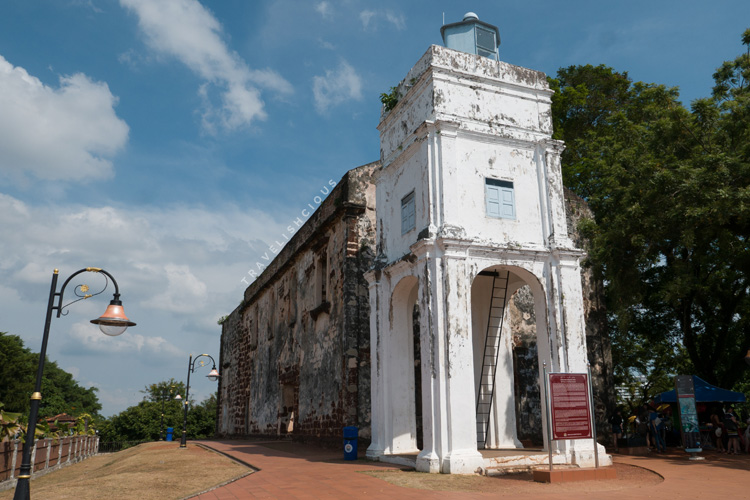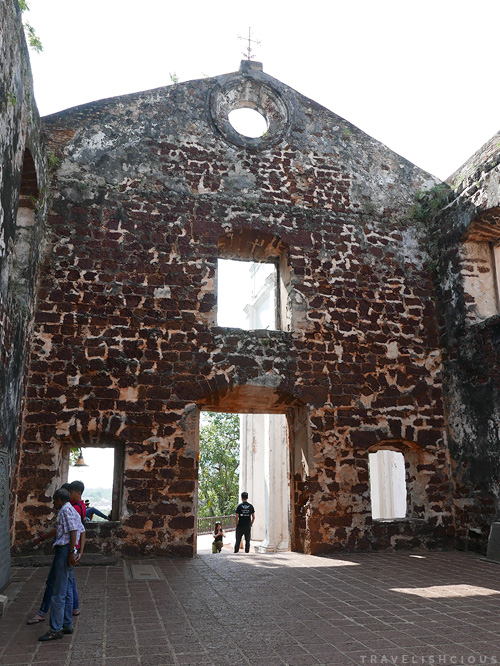 Fortress of Malacca
Behind St Paul's Church was a fortress built by the Portuguese. The Fortress consisted of a keep, walls, towers, houses and gates. The keep was called A Famosa and stood 60 meters tall. Only a gate and a bastion remains today after the Dutch and British destroyed most of the fortress during conflict.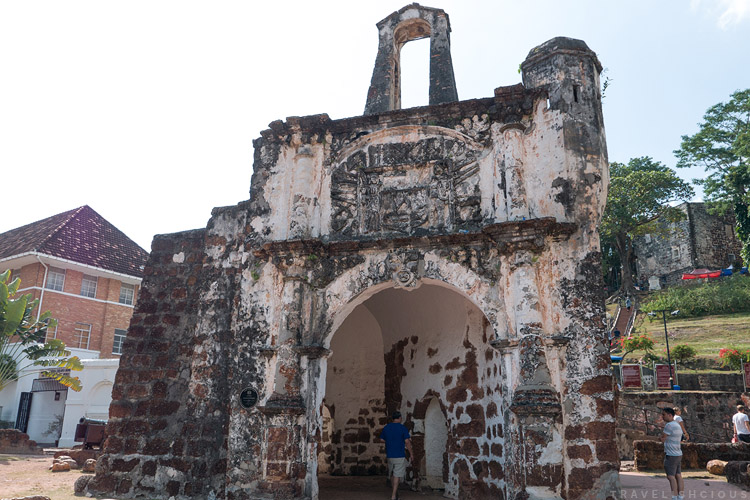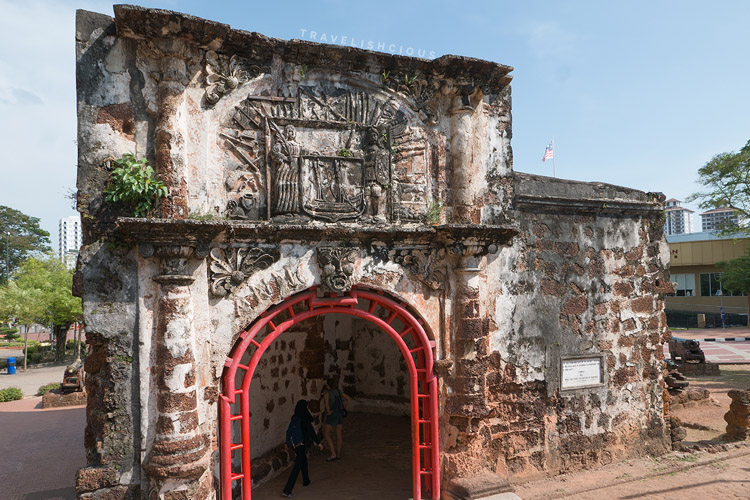 Sultinate Palace Museum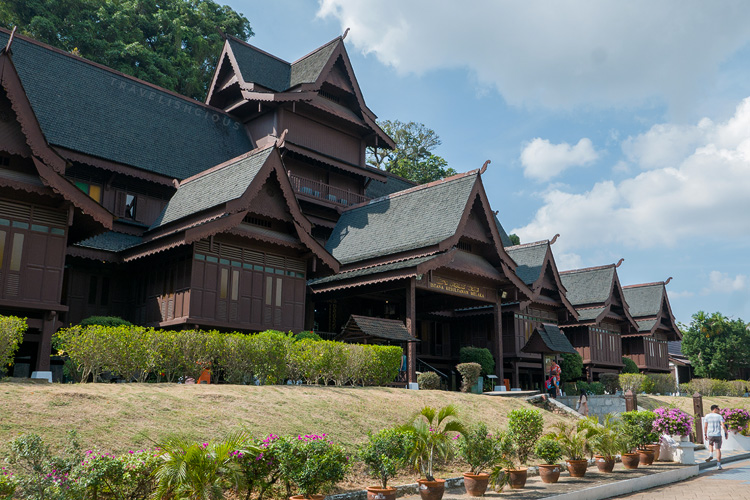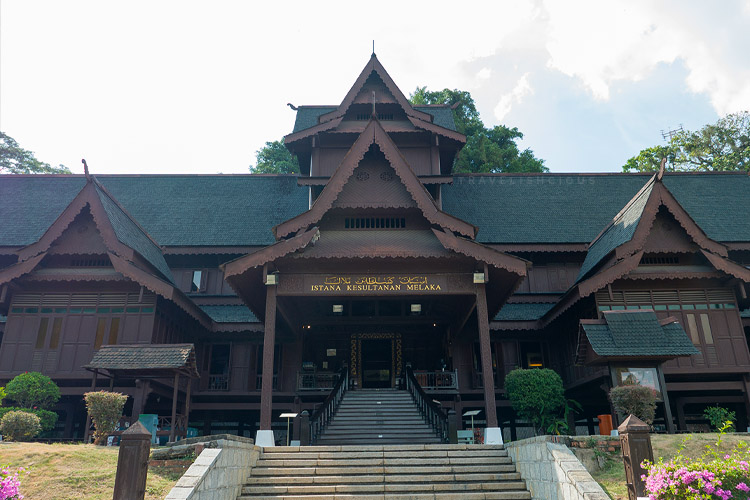 We moved on from the fortress to the Sultinate Palace Museum, which was very close by. The building is a reconstruction of the Sultan's palace during the time of the Melaka Sultanate. Entry was really cheap at MYR 5 each.
Unfortunately the museum was very brief on history and facts about how the sultan lived. But it was nice to see inside a "palace". There were lots of exhibits of clothing and various trinkets. The third floor was closed.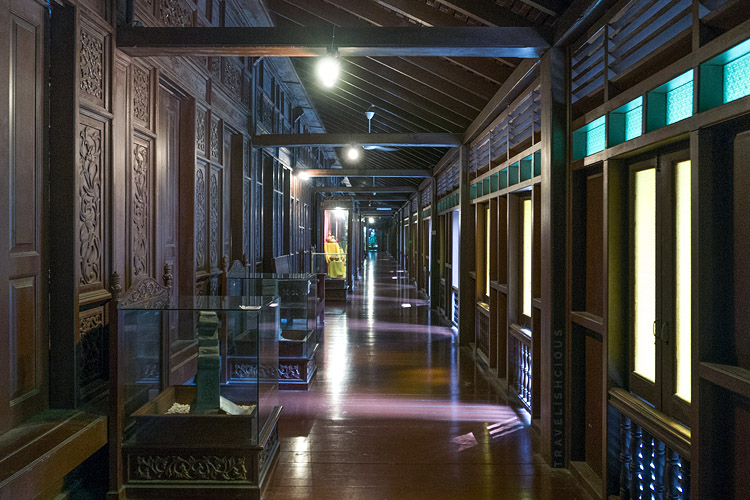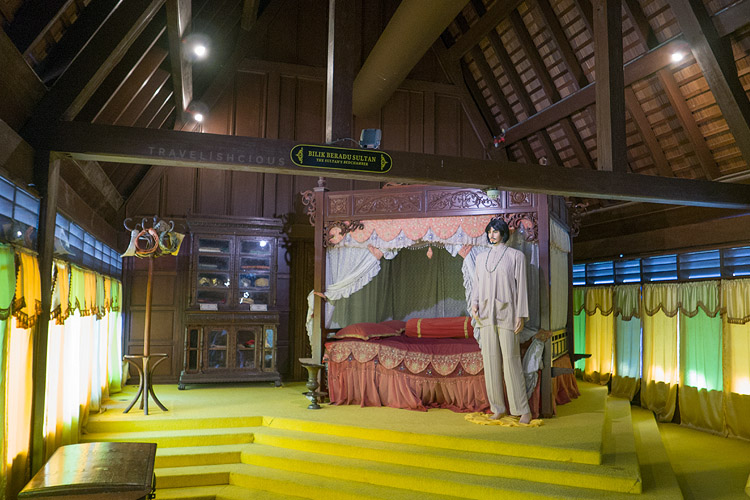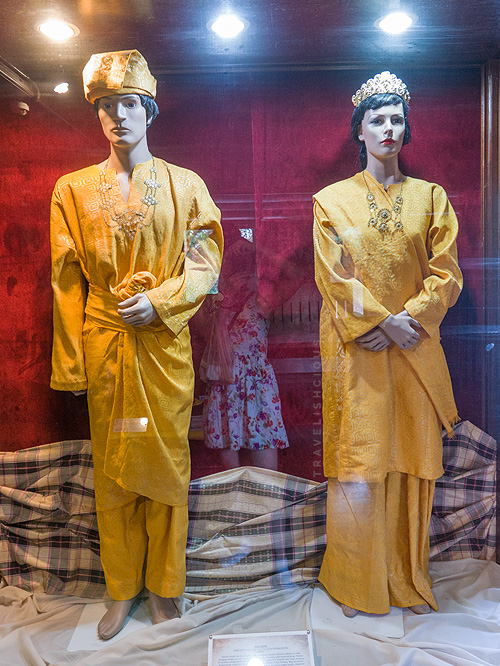 Killing time
It was a really hot day so we sought shelter at the Dataran Pahlawan megamall nearby, which was shockingly empty and full of independent stores. We had 2 drinks to cool off and ate some of the kueh we purchased earlier.
Across the road from Dataran Pahlawan was yet another megamall, Mahkota Parade. This one was a lot better, it was full of people and heaps of shops I recognised. I walked into Watsons and bought Elocon for my eczema which had decided to flare up.
Makko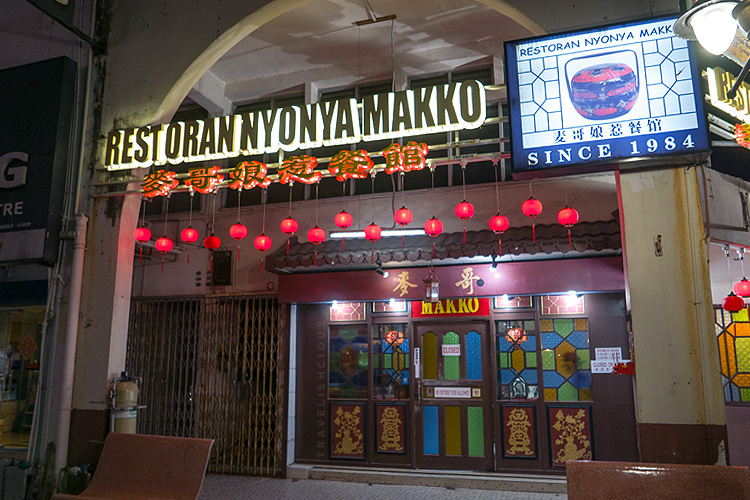 For dinner, we decided to try Nyonga (OG Chinese/Malay ethnic group) cuisine. It's a fusion of Malay ingredients, traditional Chinese cooking techniques and influences from the Dutch/Portuguese/English/Indians. The restaurant screamed old school and looked straight out of the 80s.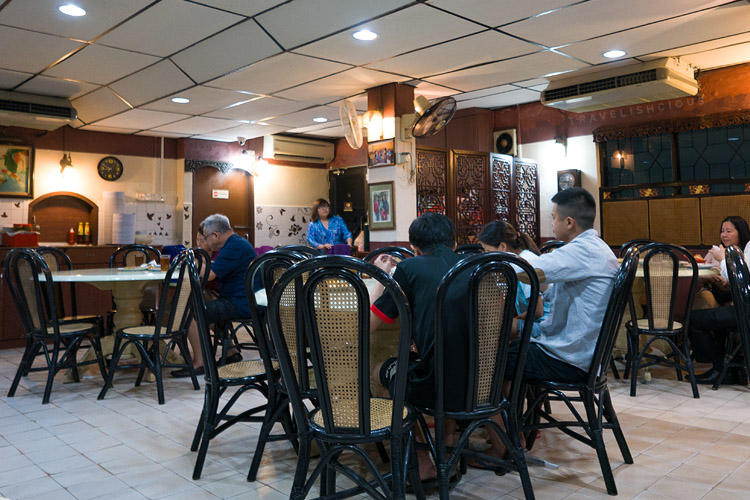 The menu was a little unexpected, as all dishes came in three sizes (S/M/L), which I assume would lead to little waste. We were given prawn crackers and wet towel on arrival which we later found out neither weren't free (sneaky sneaky). The prawn crackers were MYR 1.50 whilst the wet towel was MYR 1.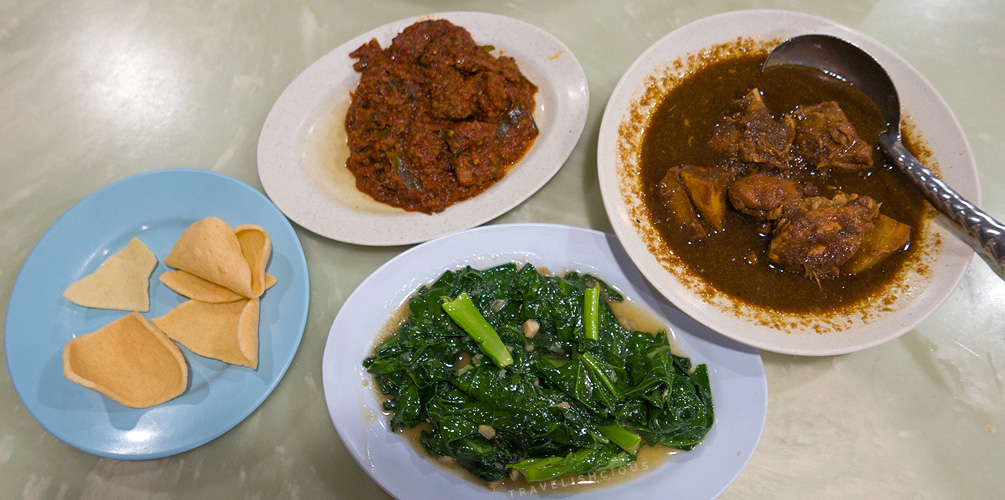 For dinner we had:
Beef rendang (middle, MYR 15) which was quite hot for me and it had loads of flavour so I powered through. It was super fragrant.
Pong Teh (right, MYR 12) which was a chicken stew made with fermented bean paste. It was simple and hearty. Tasty but tasted familiar. Must've been the Chinese-ness of it.
The veg was Gai lan, which is nothing foreign to either of us.
Both main dishes kind of look like slop and nothing exciting in the photo above, but looks are clearly deceiving. 8/10 #ipinions.