Day 8 of Asia 2019 trip / Day 6 in Malaysia

Dragon dancing for Chinese New Year
It was time to leave Kuching and Borneo. We did Kuching quite slowly haha but I think it was rather productive. Borneo wasn't even on the initial plan but I pushed for it and and we're both glad I did. At least I can say A enjoyed the eating part a lot.
We were headed back to Peninsula Malaysia, and there'd be no more flying for a little while.
For our very last meal, we decided to go back to Choon Hui. Unfortunately we screwed up and Laksa was all sold out. The only thing available was Popiah, so we bought a serve of that. It was like a fresh spring roll and served at room temperature. It is actually from Fujian, so not really Malay. The wrapper was more akin to a crepe than what one would think of when thinking of spring rolls. The filling was full of vegies (radish, carrots, lettuce, pork), so it did seem rather healthy. I thought it was alright, it was pretty tame and light but A wasn't impressed; he thought it was boring.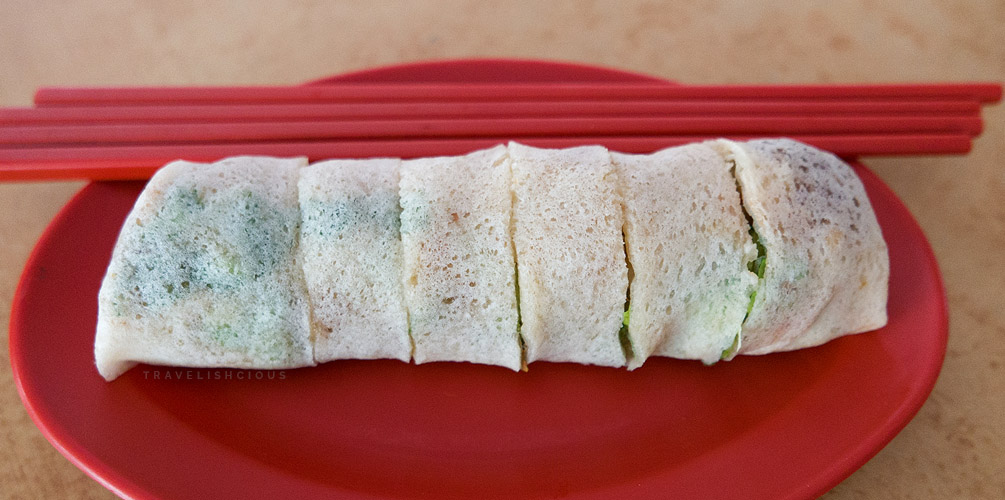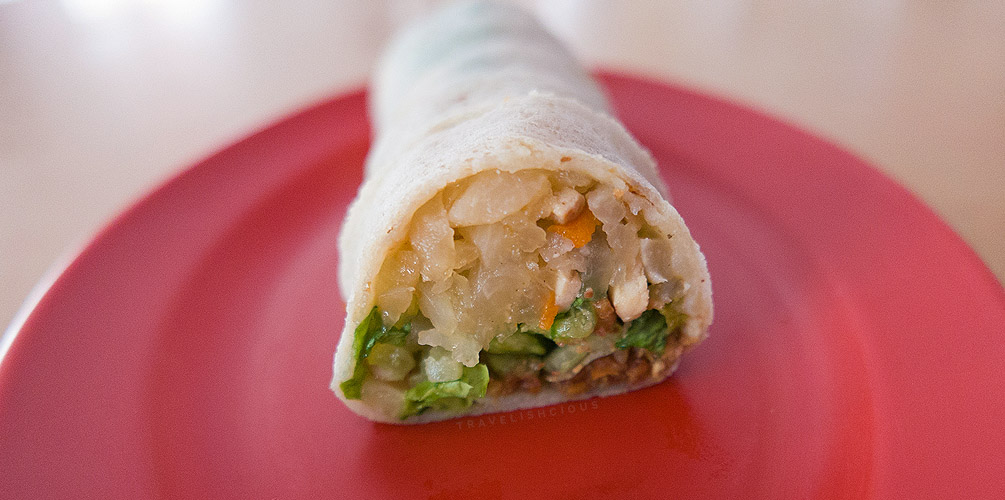 Obviously one Popiah did not make a lunch so we had to go elsewhere. We walked over to Song Kheng Hai Hawker Centre, which was closeby but none of the shops seemed open :( So on our phones we went and I found a place called Mom's Laksa where we could get one last hit of Serawak Laksa.
Mom's Laksa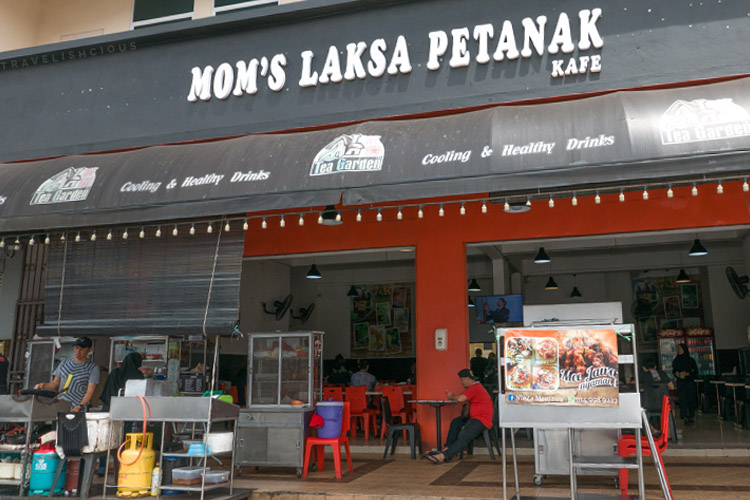 Check out this looooooong drink menu of theirs: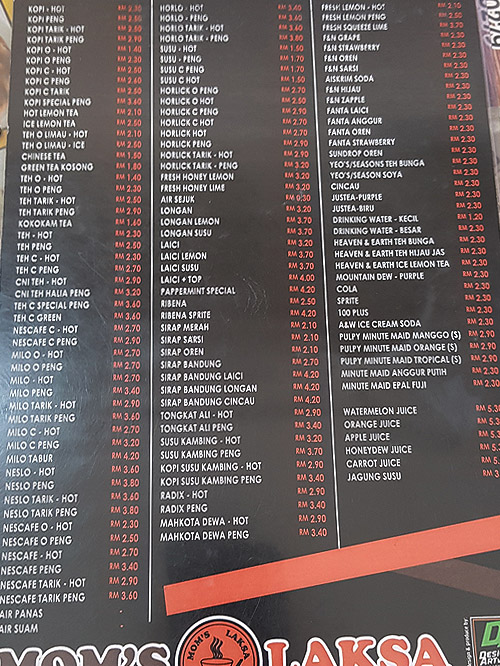 Click
here
for the full sized version.
A ordered his new found fave Sirap Bandung and I had my last 3 layer tea. He ordered the Sarawak laksa, which was not as good as the ones we've had previously. It was spicy enough but not as fragrant or tasty.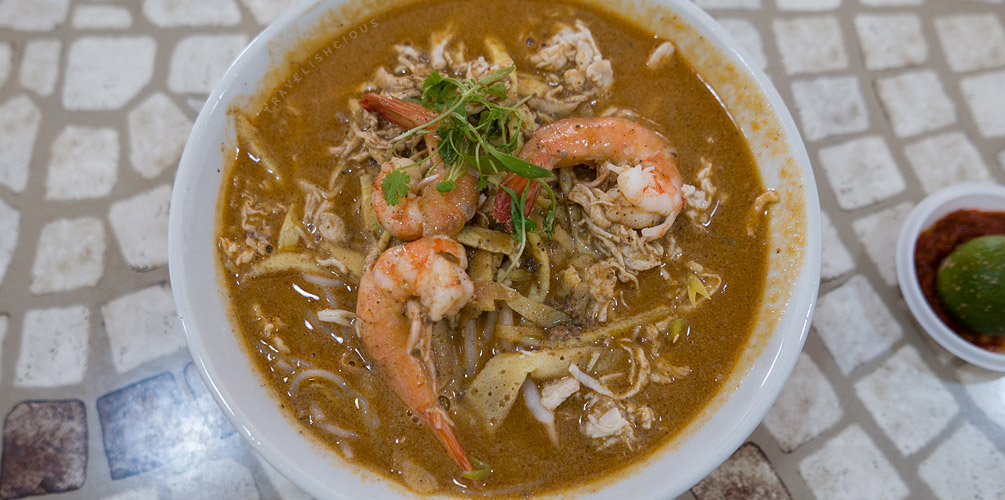 I had the Kolo mee with beef instead of pork. (cough Halal!). Unfortunately it was rather plain and not very exciting.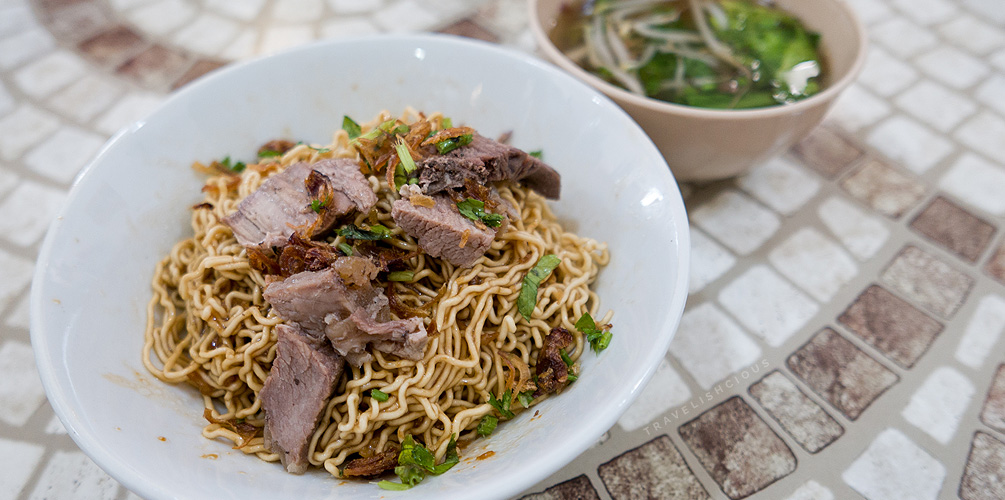 And so our last meal in Kuching was underwhelming. 6/10 #ipinions
KCH -> KUL (AK 5207)
We took a Grab back to our accommodation, picked up our bags and took another Grab to the airport. Our flight was to Kuala Lumpur, the capital of Malaysia. We were actually headed to Malacca, which was to the south of KL but there were no direct flights from Kuching to Malacca, so we would have to take a bus from KLIA.
The flight was uneventful, which of course was a good thing. It was cheap (MYR 227.96) and did the job.
Here's some pics taken from the plane: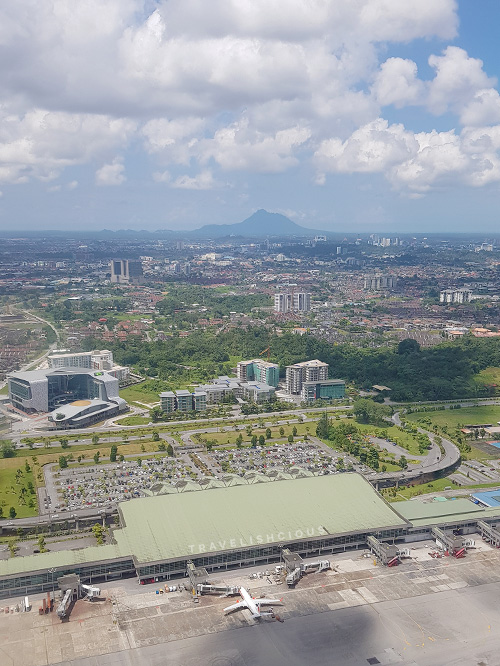 Stamin river is about 60km west of Kuching: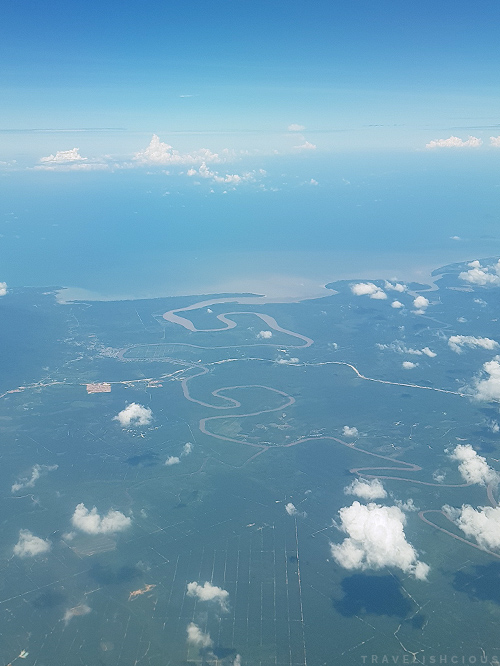 On approach to KLIA I noticed a lot of greenery: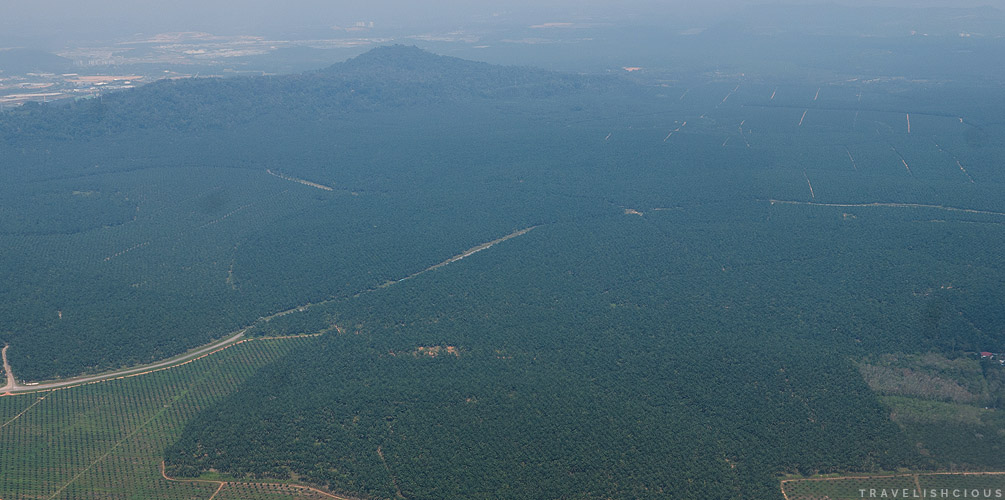 But was it really (natural) greenery?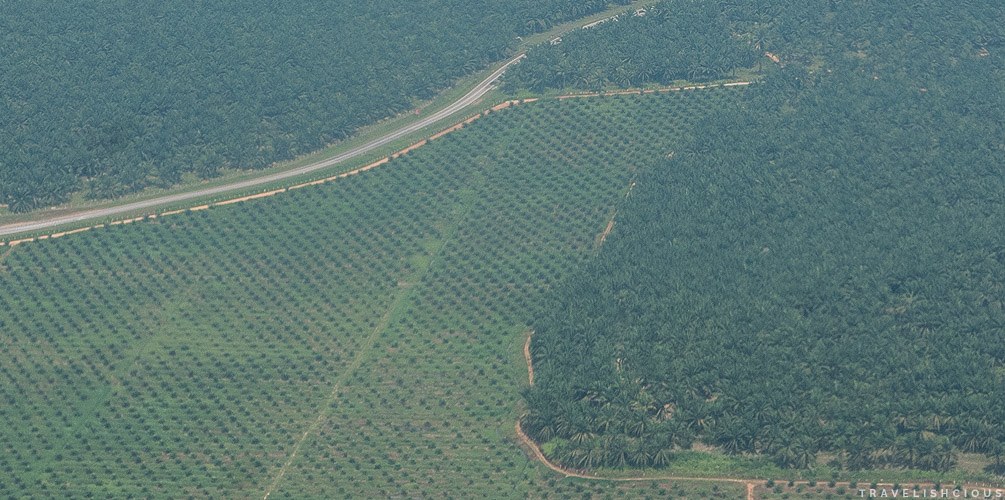 No, it was huge PALM FORESTS. I felt a little sick seeing this unravel before my eyes. Malaysia and their love affair with Palm trees has long been a source of controversy. It was really surreal seeing this in real life (not that I didn't believe it or anything like that). I eat very little palm oil as it is (but guilty of having a jar of Nutella in my pantry).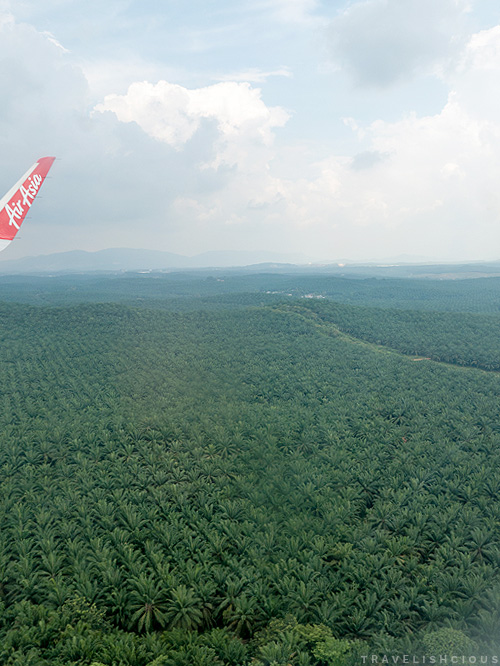 Kuala Lumpur
As mentioned before, we had to fly to KL to get back to Peninsula Malaysia, but our next stop was Malacca, which was down the coast. We will be back in KL in a few days.
At the airport, we grabbed our bags and went straight for the bus terminal. We didn't buy bus tickets in advance but there was meant to be a bus to Malacca every hour. Well, just our luck, the next bus was sold out and the next bus we could take was not for another 2 hours. Tickets cos MYR 24 each. We sat in the terminal for 2 hours, there wasn't much we could do.
It turned out the bus was very spacious and there were only 3 seats in a row with a large aisle. We were seated in the first row and being tall, A sat next to the aisle so he had lots of legroom.
Malacca
The bus stopped at Melaka Sentral, which was a rather large Bus terminal that also boasted a lot of shops. We met up with a woman from our accommodation, who arrived in a large van and she drove us for free. She was quite nice and chatty and told us that today was the last day of Chinese New Year, meaning there would be some food stalls operating on Jonker Street.
Jonker Street
It was evening by the time we arrived, so we checked in quickly and walked straight to Jonker St.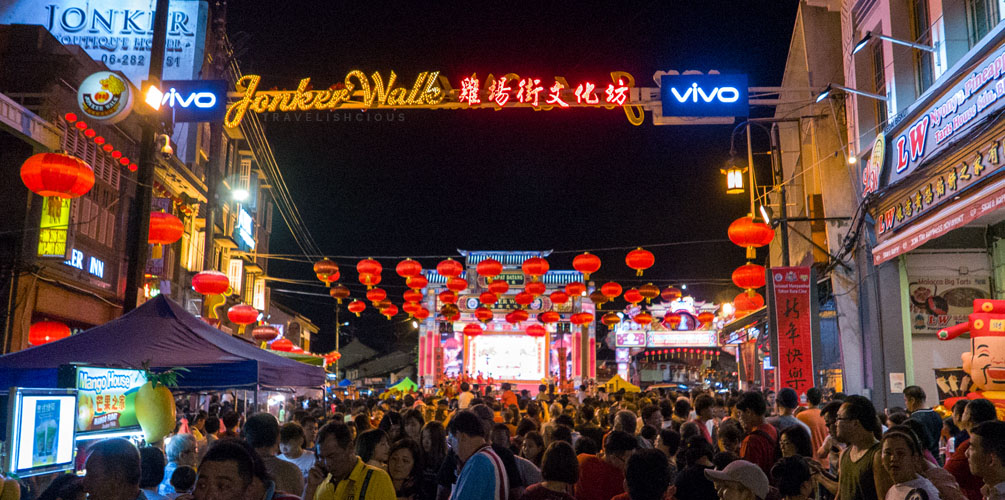 There were lots of people gathered at the largest space in Jonker St to watch lion and dragon dancing.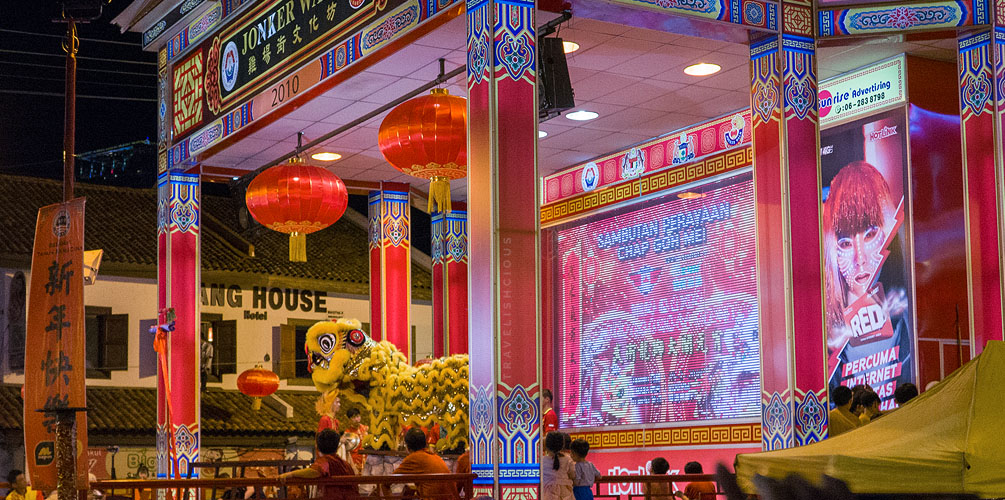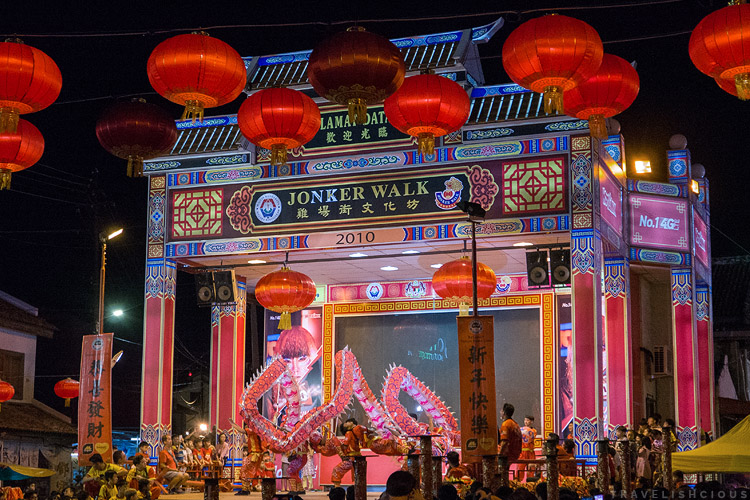 We watched for a bit then squeezed through the crowd to have a look at the stalls. By now it was around 8:30 so I think a lot of the stores had disappeared for the show. We had some dim sum (5 for MYR 4) and fried radish cake (which wasnt even that charred). The dim sum tasted quite average and looked a bit "B grade", lol. The fake roe was really funny to me, it was so red! The dim sum pictured on the menu didn't look anything like any dim sum I've ever seen. But we were really hungry.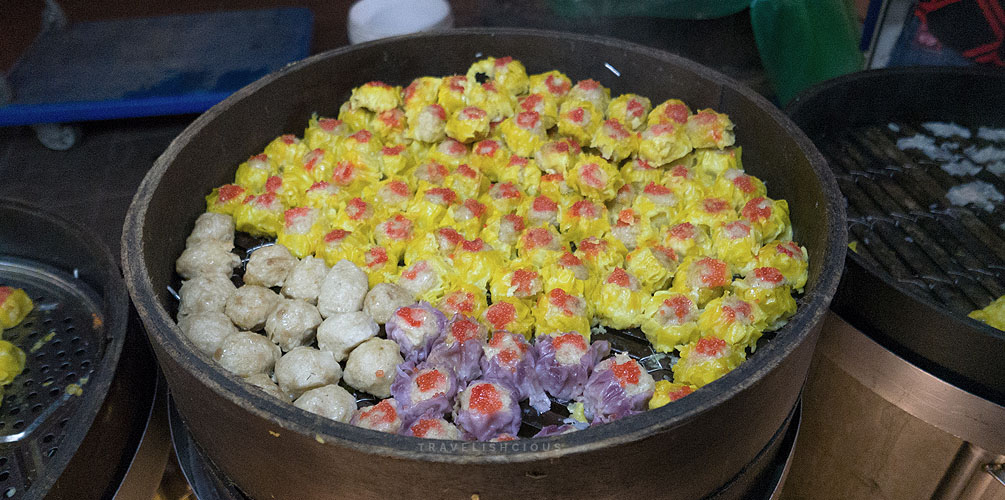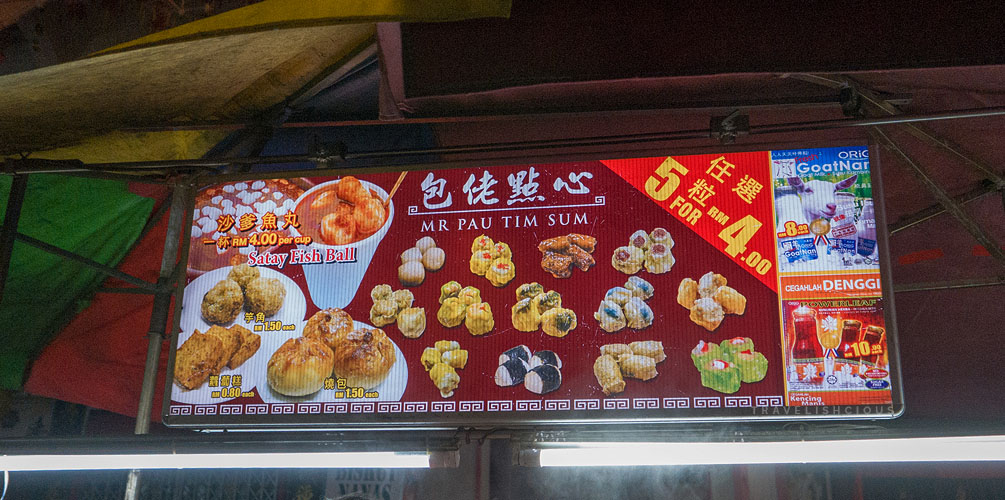 So then we moved on as there were very slim pickings on Jonker St.
Pak Putra restaurant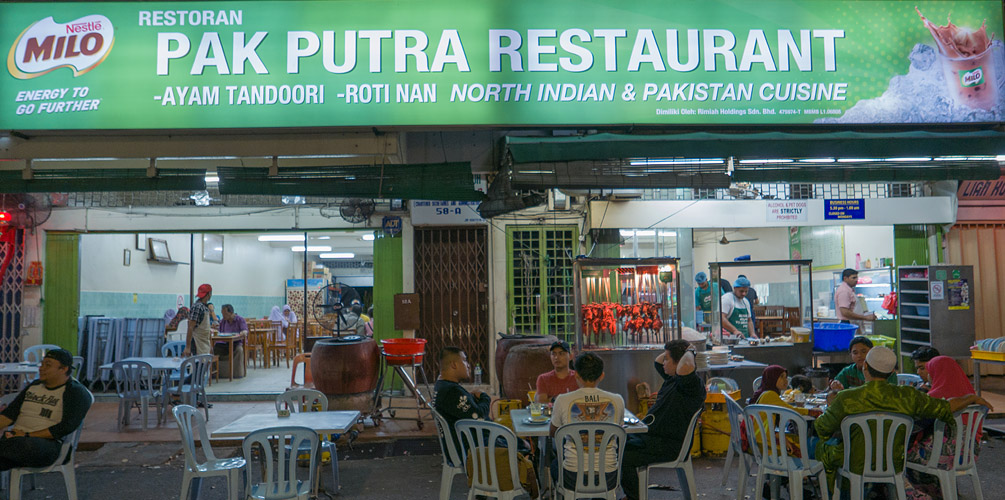 Using the power of Google Maps, we found an Indian restaurant that was open until 2am. It was quite a big establishment, with lots of (plastic) tables. We sat alfesco on the street.
We ordered a chicken tandoori, garlic naan and a big mango lassi. The tandoori flavour sadly wasn't very strong but it came with a free lentil dip, which was pretty tasty. The lassi wasn't as heavy as the ones we were used to in Sydney, which are usually made with a lot of yoghurt. But there was good Mango flavour, which was nice. Maybe this was another case of dairy being a rare thing in SEA. The garlic naan was good. When have you ever had a bad naan?! 6/10 #ipinions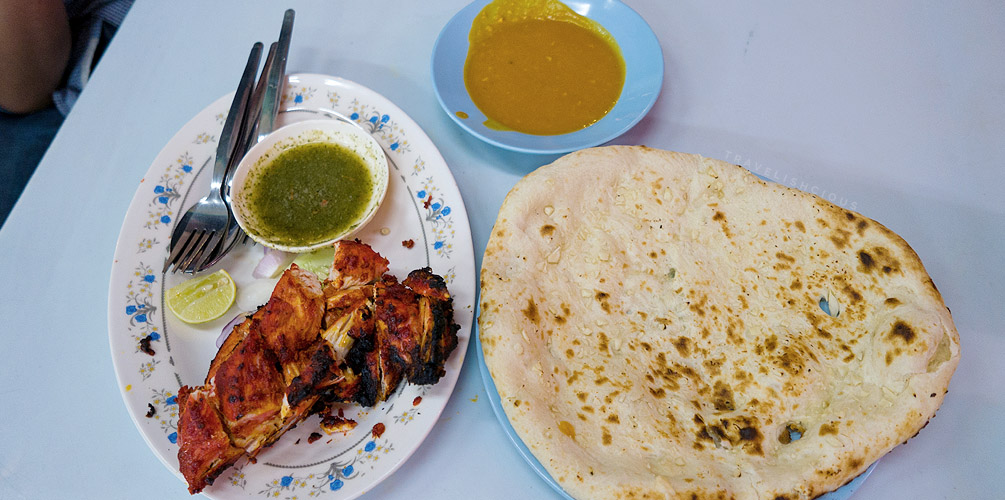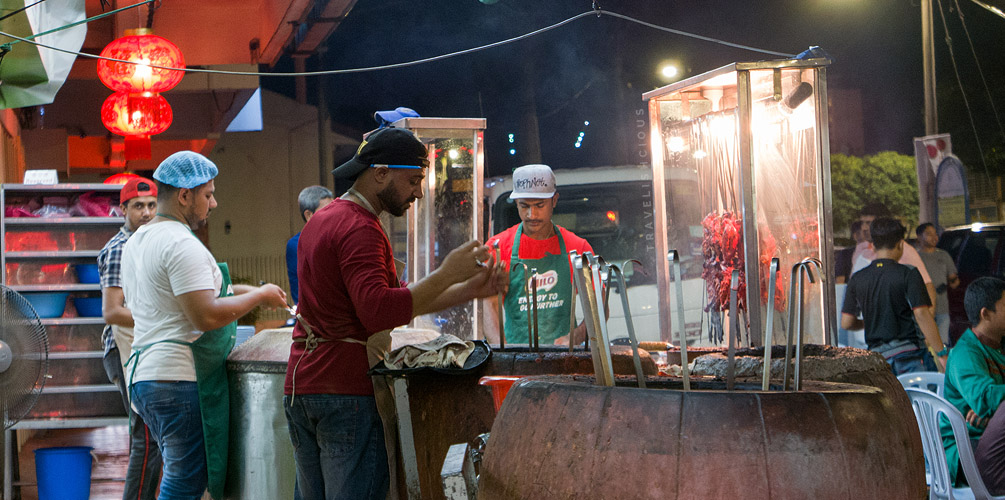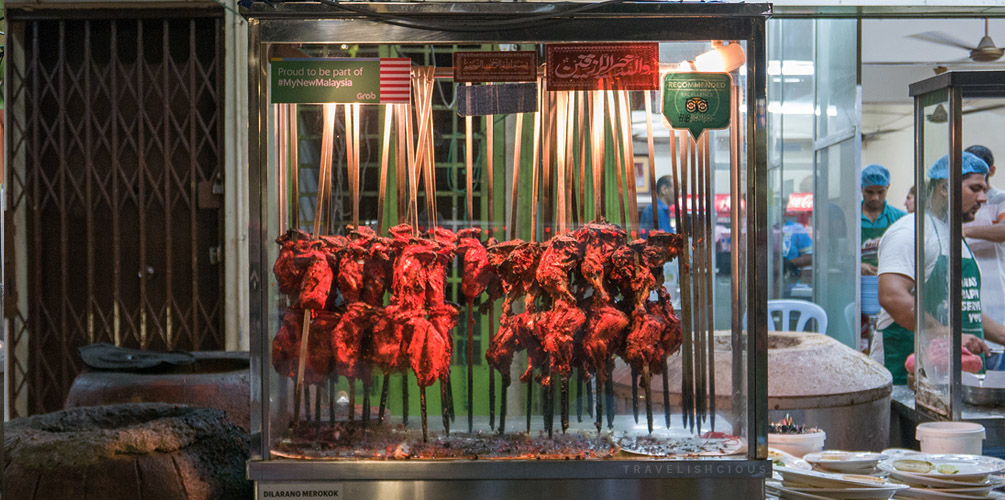 We went back to our accommodation not long after. It was a small room but was fine for a few nights. The bathroom was small and only had half a shower screen (why do they do this?). I noticed the ceiling had a green marker pointing to Mecca. Just after midnight we heard fireworks but could not see them properly.
Final Thoughts on Kuching/Borneo
Kuching had a really chill vibe to it, but I must admit we only scratched the surface. The traffic wasn't chill, however. The Grab drivers were, though! Most of them were amazing and happy to have a chat. So friendly. Where in the world do you get drivers who are happy to sit and talk to you for 15-30 odd minutes?
Rain sucks, so don't go at the wrong time. The rainy season is a real thing.
Want to go to KK next!
LOVE LOVE LOVE 3 Layer tea. LOVE. And the Sarawak laksa was pretty freaking awesome.
It was good to see some Orangutans and Hornbills, even though they were in captivity.