Day 7 of Asia 2019 trip / Day 5 in Malaysia

Roof decoration of Hong San Si Temple
We didn't do a whole lot really. Just slept in, relaxed and ate. It rained a lot too. Lunch was pretty bloody good (REAL TEH TARIK) but dinner wasn't.
Ceylonese Restaurant
For lunch we went to a South Asian restaurant. I thought it was Indian but well, going by the name it should be Sri Lankan, but there were a lot of Indian dishes on the menu. I wanted to try Indian anyway, so it was worth a try.
We ordered: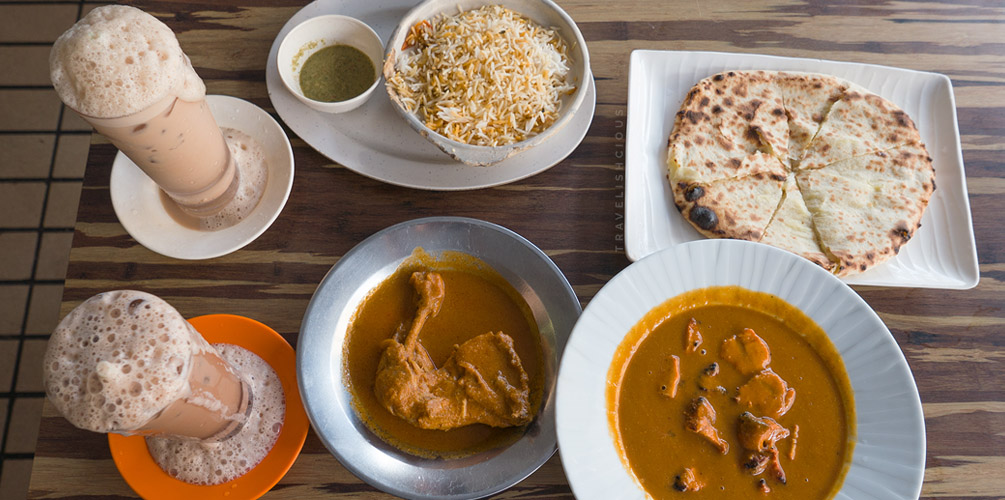 Chicken biryani (middle two plates) and Butter chicken masala (bottom right) - these were kind of meh. I have never seen a briyani served with a whole chicken maryland sitting in liquid (or curry) with the rice on the side. It was not very flavourful but ok. The butter chicken was not that great, I have had better from a packet sauce from an Australian supermarket :\ It was really mild.
The best part was the very tasty cheesey naan…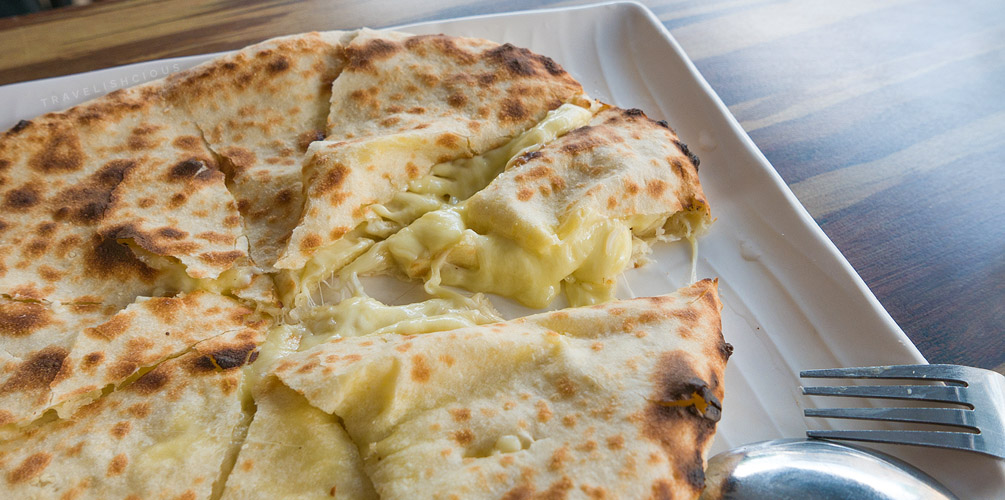 … and the REAL Teh Tarik and Milo Tarik. Oh my god we were in for a TREAT. There was a dedicated drinks guy who was mixing up drinks near the entrance. He would pour a drink back and forth between two metal containers from a great distance without skipping a beat. Unfortunately I didn't get a photo but he was a real professional. And he did it RIGHT, look how frothy our drinks were, like look how the drinks were served on plates because the froth would spill over:
OMG the drinks were delicious. Very bad for our veins of course (hello, condensed milk in your milo!). Excellent drinks. I was pleased to see the real thing - finally. Why was it so hard to find :( Overall experience = 7/10. Drinks alone were 10/10 though. #ipinions
Walkies
We took a small walk around before retiring back at our accommodation.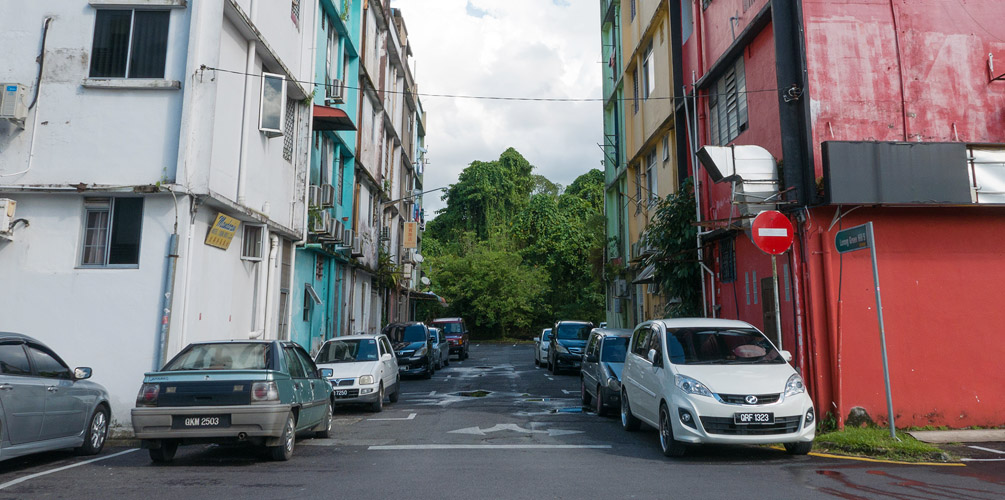 Had a peek at Hong San Si Temple: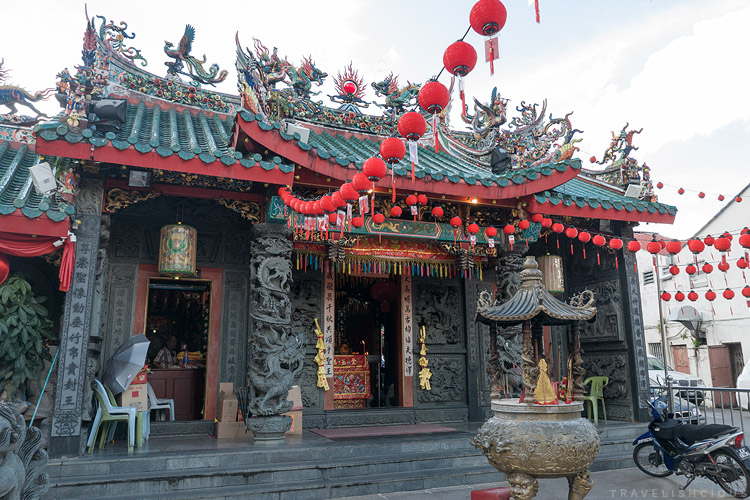 Maccas/KFC
We had dinner really late and because it was so late, there was nothing open. We settled for Mcdonalds AND KFC.
A got the Fish Prosperity burger, which was a Lunar New Year special. It was below average, he thinks he probably should've gotten a beef burger. He was only able to get a burger because they didn't want to cook anymore fries for the evening, what the heck kind of service is that?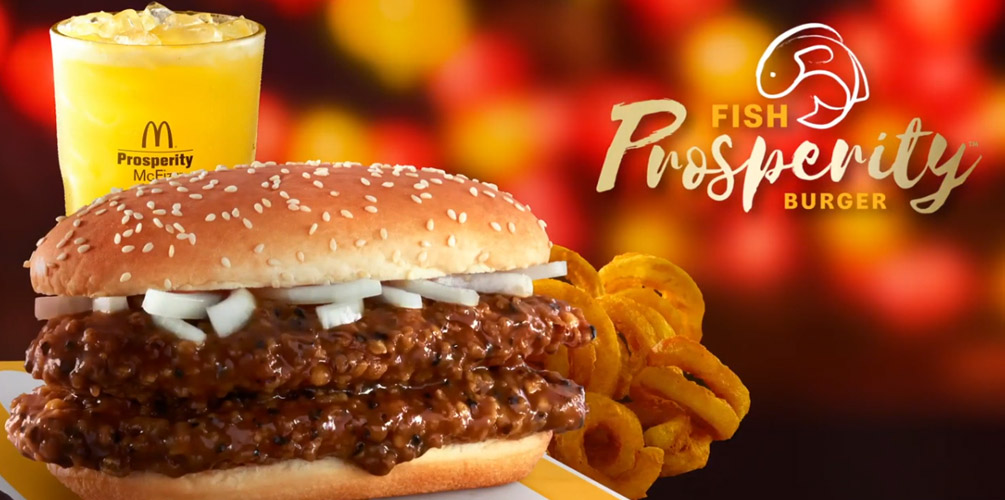 I got KFC parmesan truffle chicken. It was rubbish. There was barely a hint of truffle (what did I expect, honestly?) and the parmesan was so weak and limp. It was one of the worst fast food meals I've ever had.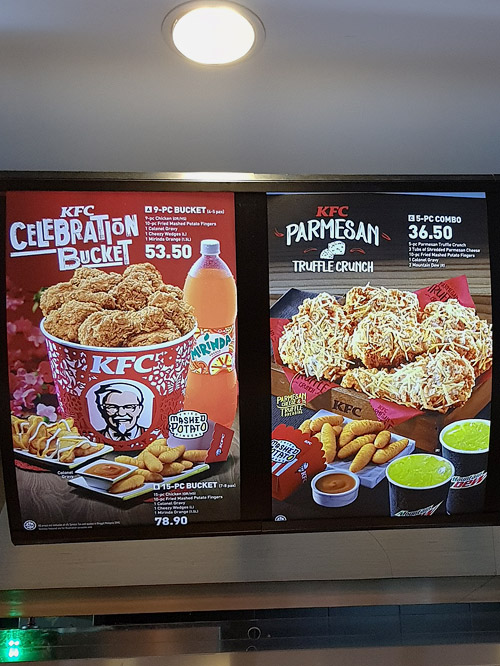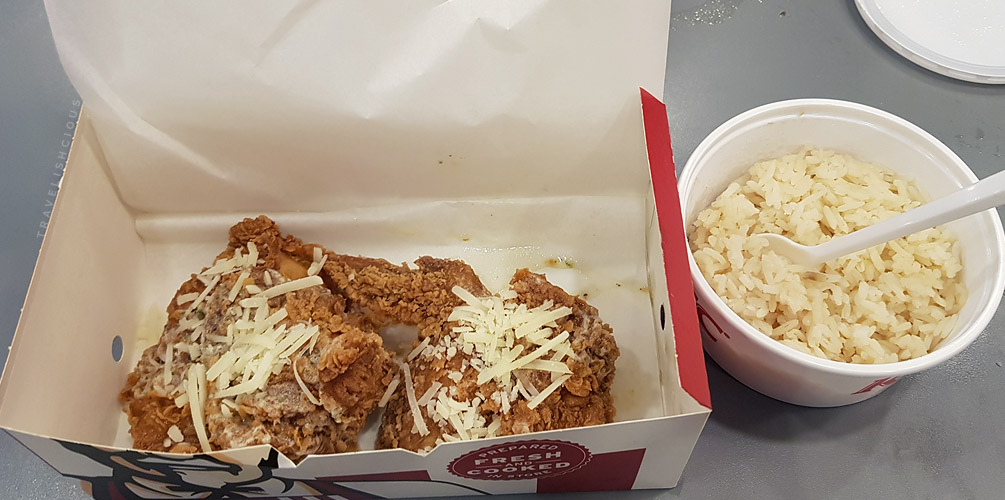 Rubbish food, 3/10 #ipinions.