Day 10 of Asia 2019 trip / Day 8 in Malaysia

Malacca river
We had stayed out pretty late the previous night so we left for brunch a bit late. Today we were going to explore more of Malacca.
The Daily Fix Cafe
Just a short walk from our accommodation we went to a rather trendy establishment, The Daily Fix Cafe, for brunch.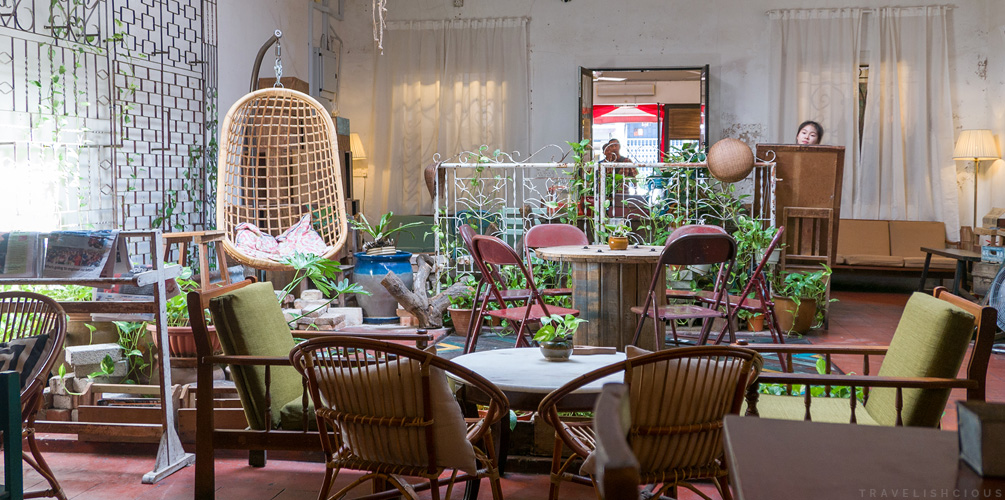 I ordered a spicy sambal prawn pasta. Now, we're in South East Asia and my previous experiences with pasta dishes in Asian countries in the past have been pretty bad. I figured this was going for an Asian style approach rather than western style so it shouldn't be too bad (i.e. it wasn't trying to be Italian). Luckily I found the dish to be acceptable as well as pretty spicy, so that's a plus.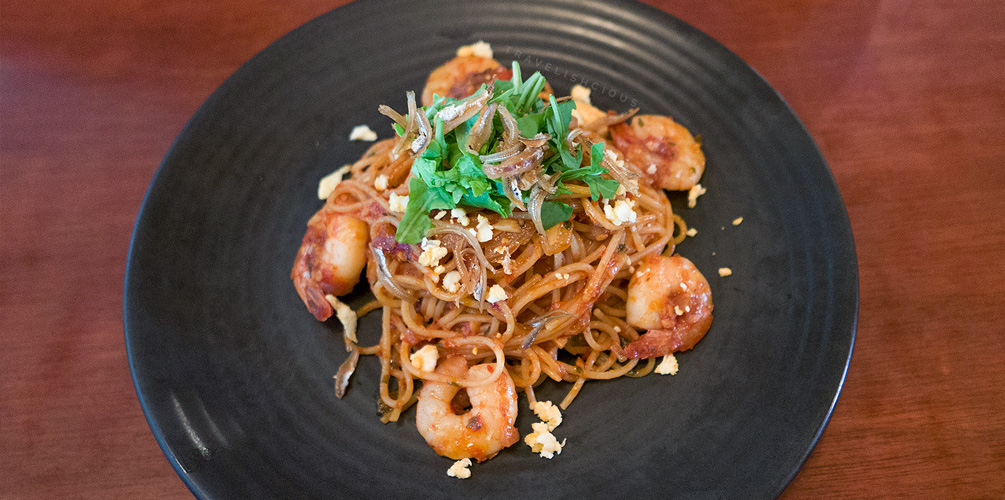 Ippy ordered pandan pancakes. Unfortunately they were rather small. I mean it says pancake on the menu but she ended up getting pikelets, basically. It came with Gula Melaka sauce on the side and ice cream. She described the pandan flavour as very very subtle. :\ She also had a matcha latte to match, but it too was weak in flavour.
6/10 #ipinions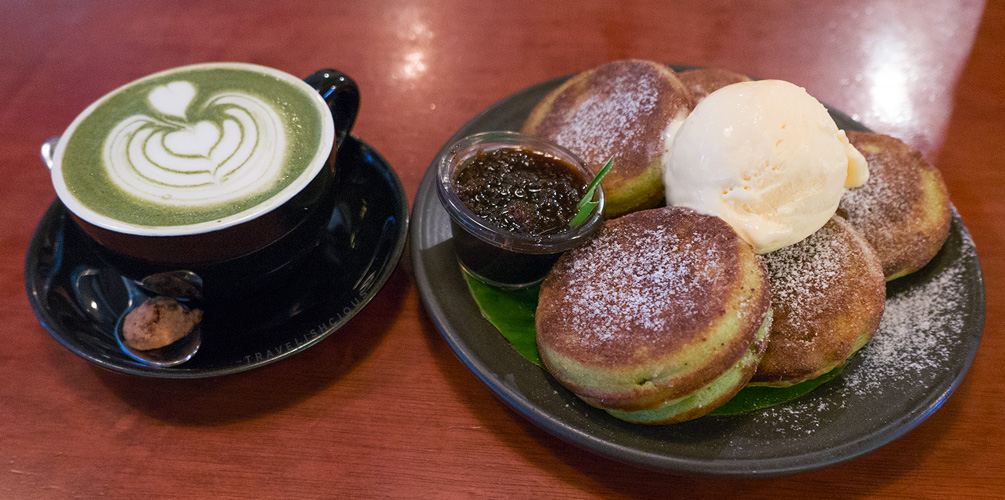 Mamee Jonker House
After brunch we had a bit of a peek inside the Mamee store! I used to eat lots of Mamee noodles as a kid, so this was a nice little novelty. We did not buy anything as the merchandise was overpriced, and we didn't need the food they were selling.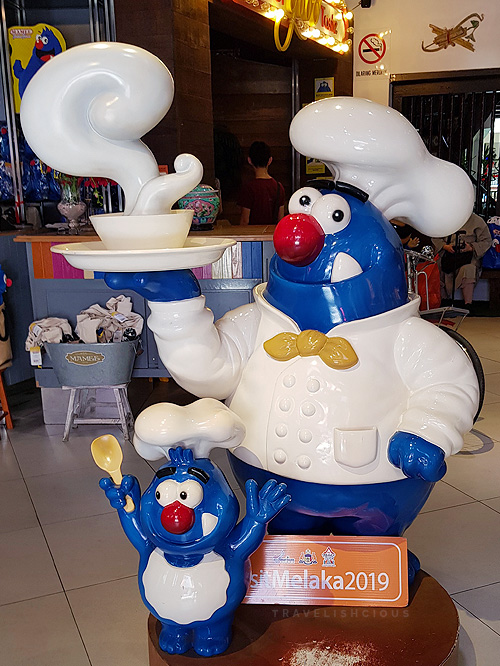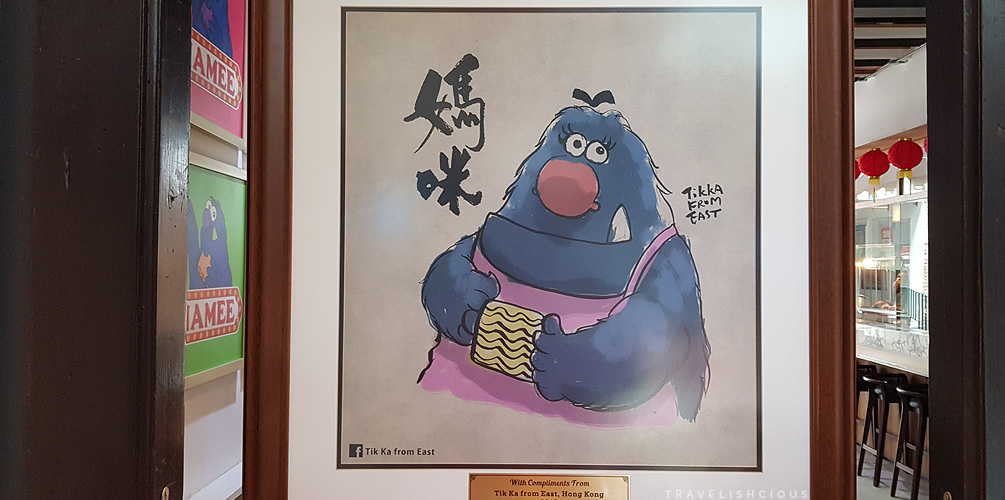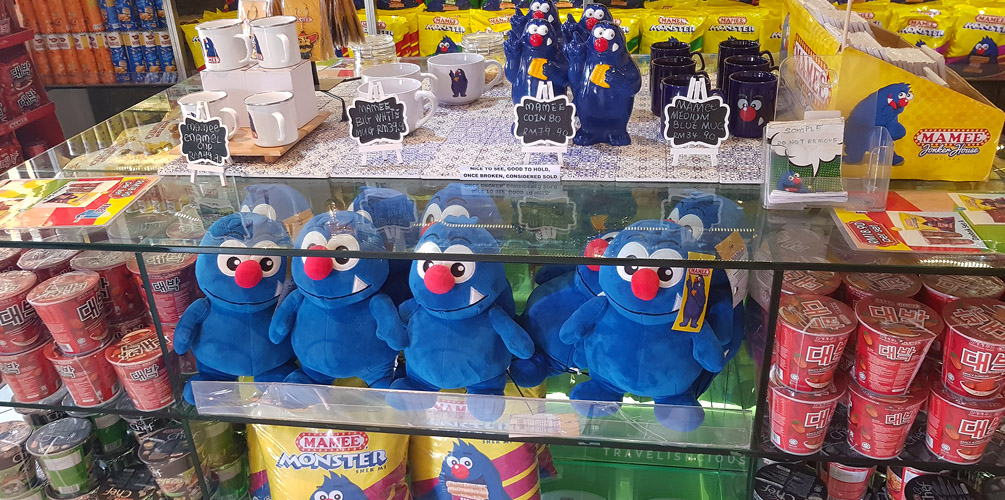 Walkies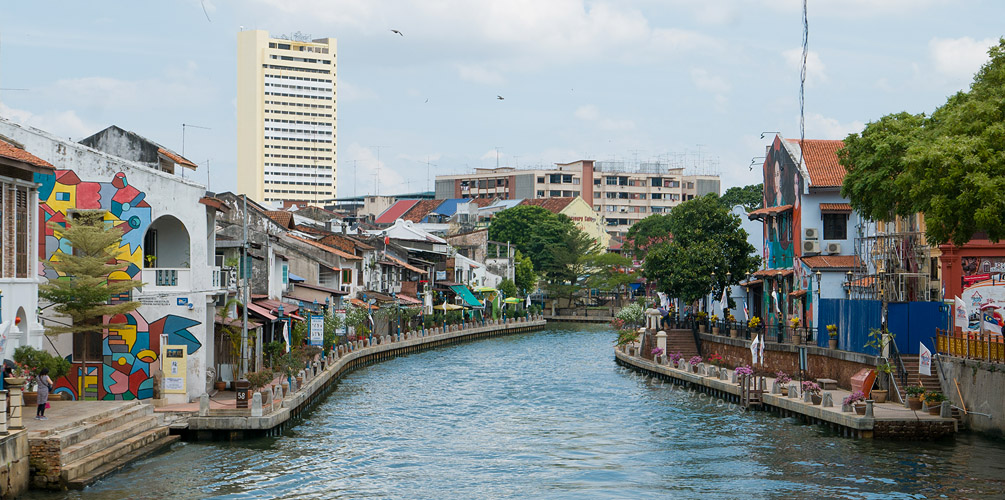 After the Mamee store we took a nice stroll along the riverfront. It wasn't nice for long as the river mostly stank and we ended up leaving the riverfront entirely and opting to walk on the road. This is another shame since Malacca's roads aren't particularly pedestrian friendly. There's no real footpath to walk on most of the time and you find yourself weaving in and out of the colonial style verandahs that may or may not have a nice continuous path along them.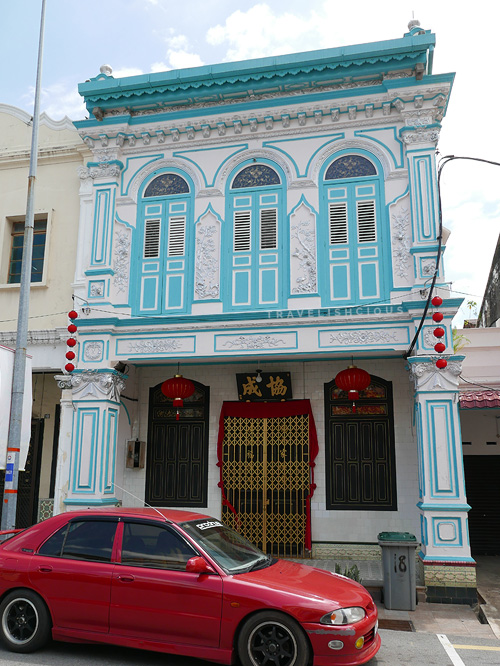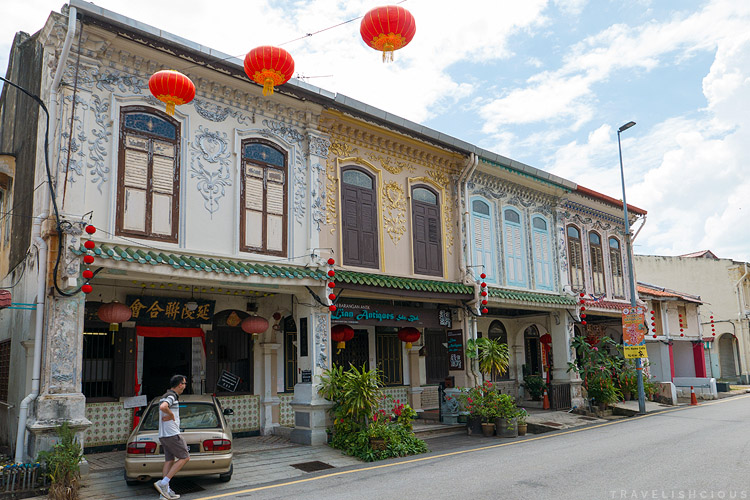 Reaching Stadthuys, Ippy was still very amused by the pimped up trishaws. We weren't going to hire one of course, but she had an idea to pay a trishaw driver for a photo of us sitting on a Pikachu trishaw. I think she was egged on by her friends back home. There had been one decked out in red roses, hearts and many Pikachus but it seemed it wasn't available right this moment. So we had to settle for a "plain" Pikachu trishaw. Ippy approached the owner of the trishaw, and negotiated. At first he wasn't interested because she wasn't interested in a ride but she said she'd offer MYR 10 for a photo. He tried to counter but, I suppose he suddenly remembered he had 15 other Trishaw driver mates around him so he accepted. We hopped into the trishaw and the driver competently took many shots for us.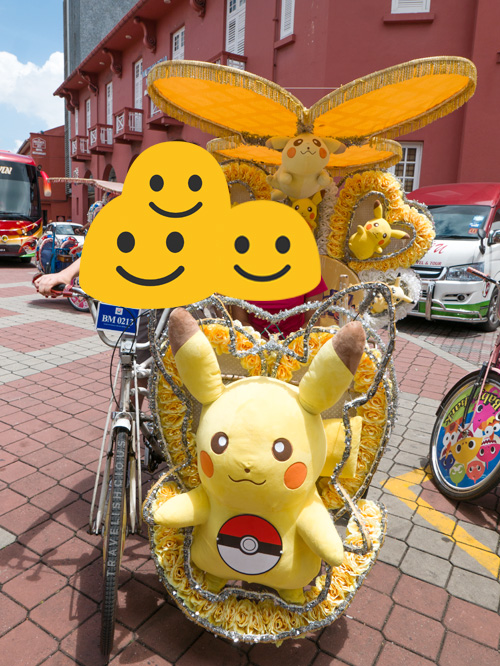 Bukit Cina (China Hill)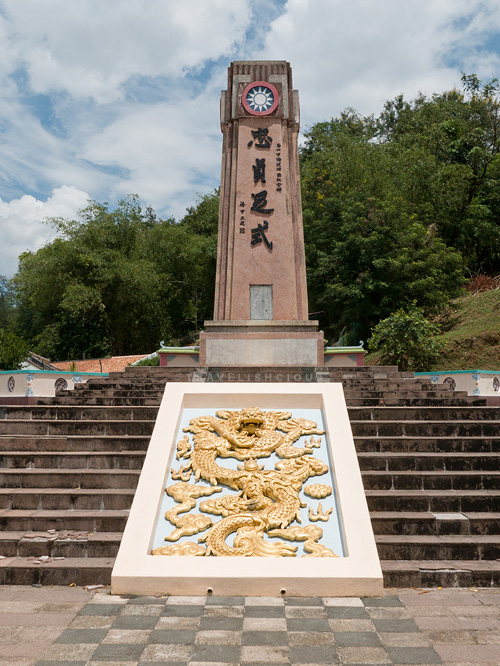 We walked towards the outside of the main town centre towards the Bukit Cina, which was a very large hill. It is one of the largest Chinese cemetaries outside of China and also had a temple on site. Many of the graves were dedicated towards Chinese who suffered during the Japanese invasion/occupation in WWII. I found the descriptions of the atrocities to be quite brutal and barbaric in nature. It was very sad.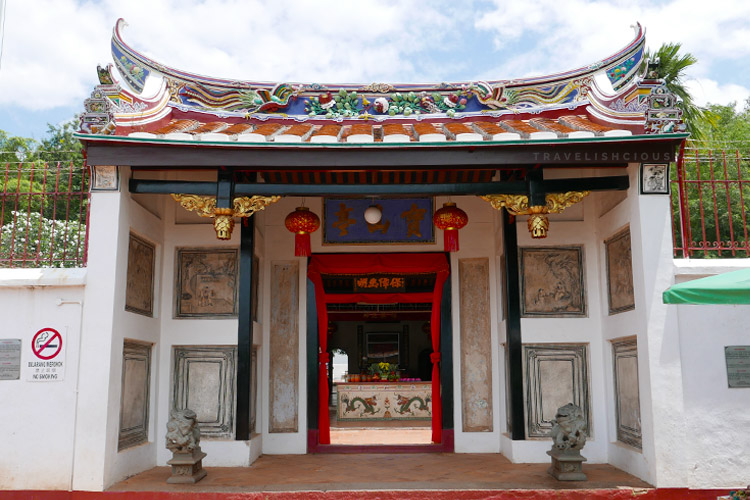 Climbing the hill was easy; you just had to follow the stairs, which were being replaced whilst we were there. Strangely, the eroded sign leading the way was tossed aside.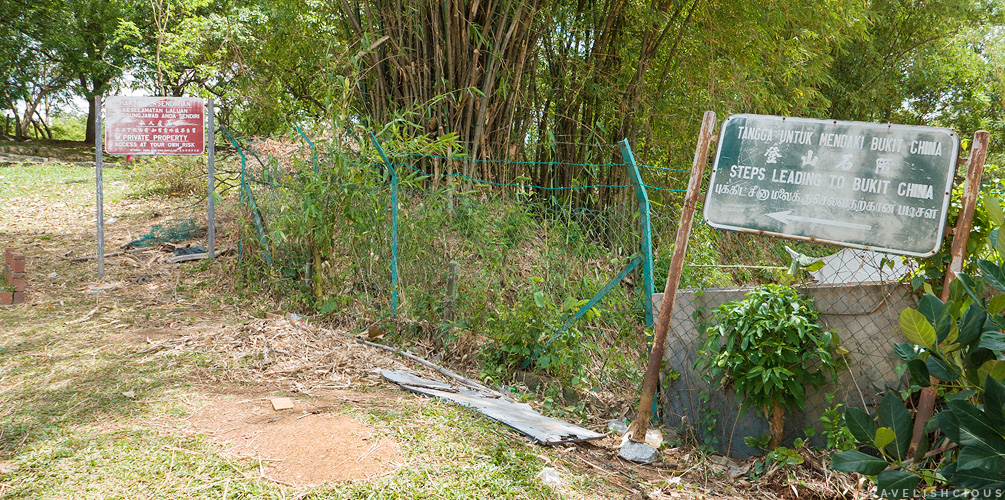 There wasn't much else on the hill apart from the many gravestones throughout which I note were also well maintained. The top of the hill did not offer a good view, despite what my research told me.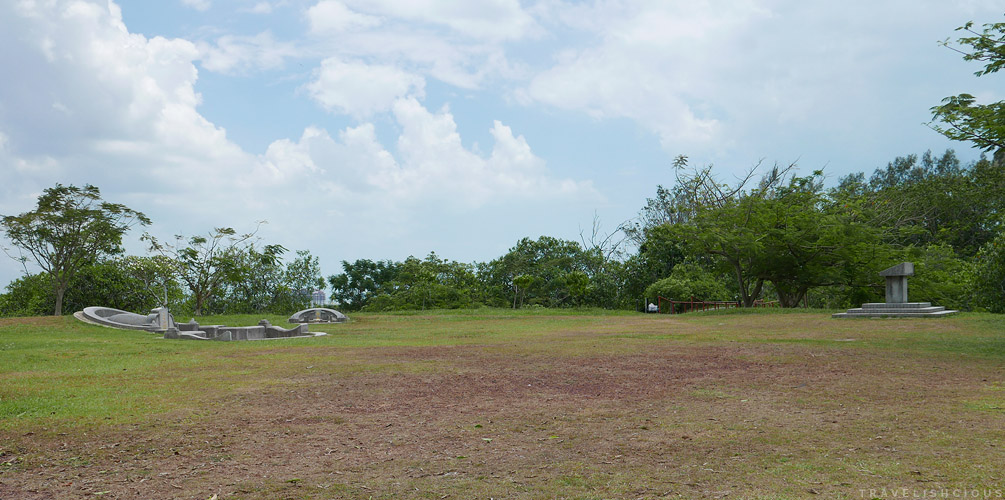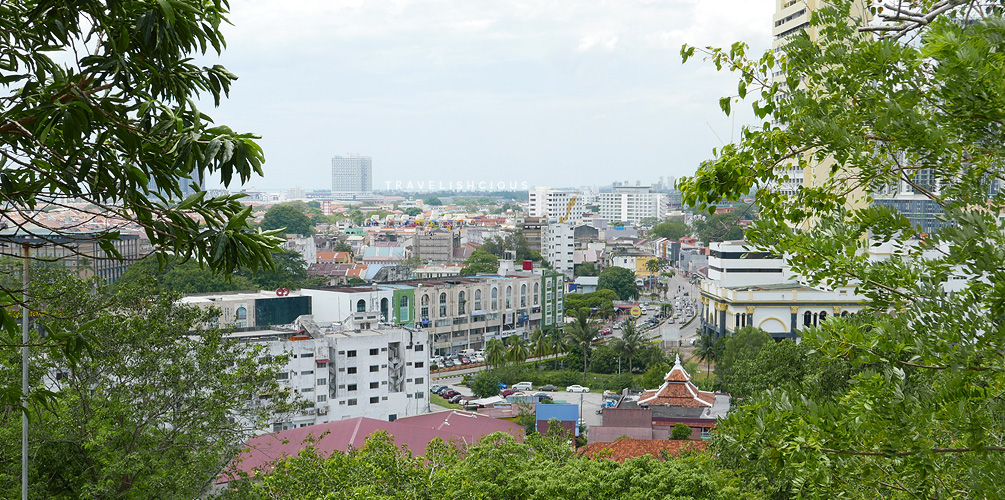 Baba & Nyonya Heritage Museum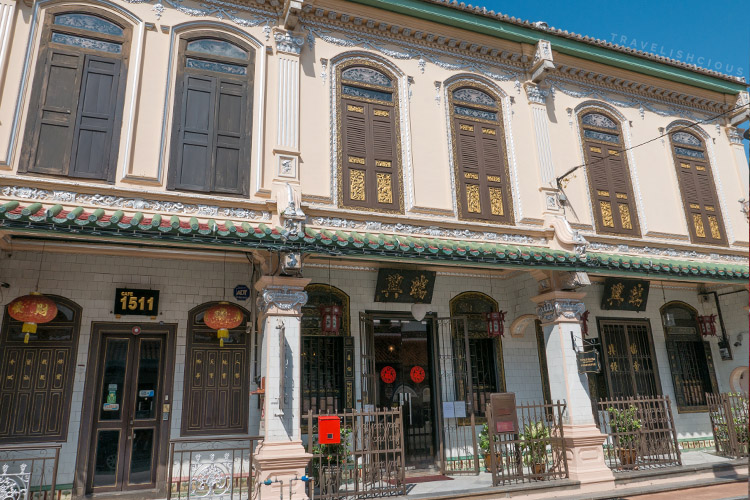 The next stop on our list was a visit to the Baba Njonja museum back in town. This particular museum was housed in a house once owned by a rich Chinese man from the Baba Nyonya community and is still maintained to this day by his descendants. He own rubber plantations. The museum wasn't in just one house, it was actually three houses that had been merged into one.
We were led around the home by a tour guide (included in entry, not allowed to roam around independently) and were the only ones in our tour group. The woman who showed us around was well informed. We were not allowed photos except in the lobby.
A lot of the furniture in the home was laid out symmetrically, with one side of the room complemented by an identical set on the other side (as you can see below). This was a feature in Peranakan houses, it was seen as "balanced" and organised and it was how Chinese Mandarin officials laid out their houses. And you knew they were super wealthy because they could afford two of everything. The house was defintely very opulent and I note that the furniture even has pearls infused in it. Malaysia gets quite hot and humid as does the rest of South East Asia, so this house came decked out with an open atrium in the centre of the house so that you could cool down inside. There were no windows on the left or right sides of the house, so ventilation came from the large courtyards in the middle of the house, basically an open roof. Whilst this brought a lot of light in, it also meant that when it rained, the inside of the house would get wet. However the Baba Nyonas believed this was a good thing.
Some of the rooms showed to us included a Bridal chamber, a room with a wedding display, a games room (with entertrainment that one from modern times would call "simple", lol. For example - mah jong, board games), an ancestral hall and kitchen (with a very large stove!).
The Baba Nyonya seemed quite superstitious and had lots of customs to prevent "bad" luck. It also looked like they followed Taoism.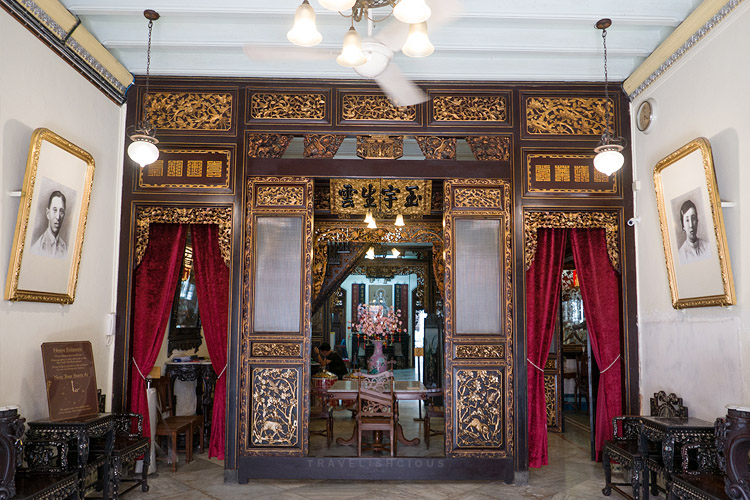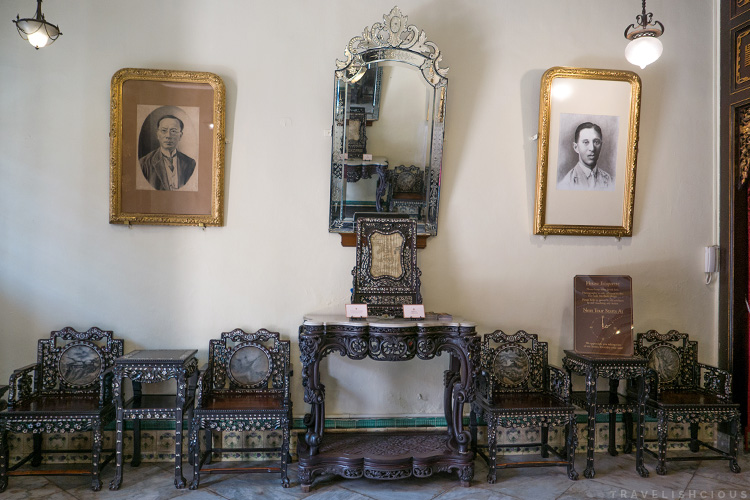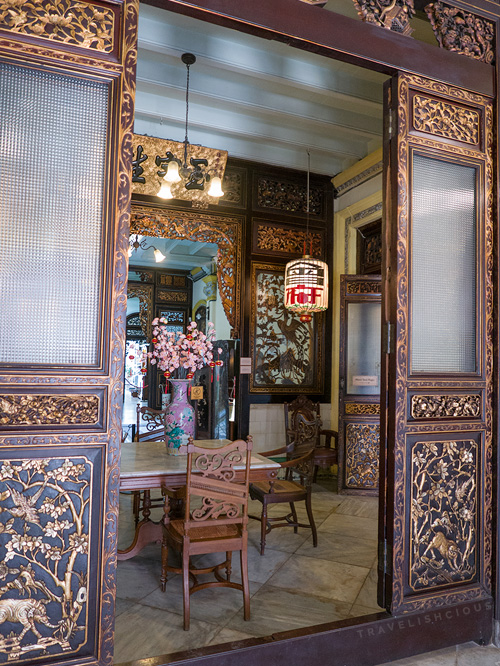 Cendol Kampung Hulu
After the museum we had our eyes set on visiting a pineapple tart place (Christina EE Pineapple Tarts) but sadly it was closed. We opted to visit a cendol place, Cendol Kampung Hulu, near our hotel by the river (which if you remember, stank). This was the first cendol of the trip, so we had nothing to compare to. In addition to that, this shop offered a non traditional take on cendol, which is usually just a bowl of coconut milk with a bunch of toppings. This one consisted of shaved ice made from coconut cream, then piled with toppings such as sugar syrup, red beans, mango, pandan jellies and ice cream. Yep, it was a lot. Much needed relief on such a hot day. 8/10 #ipinions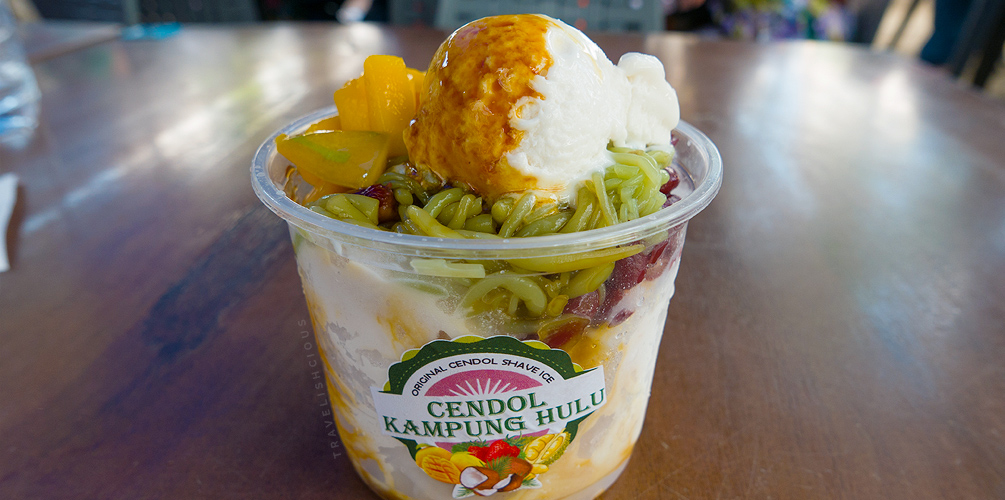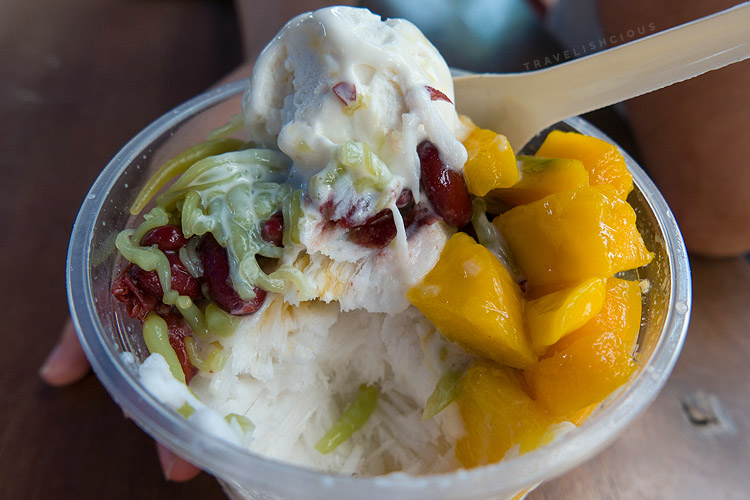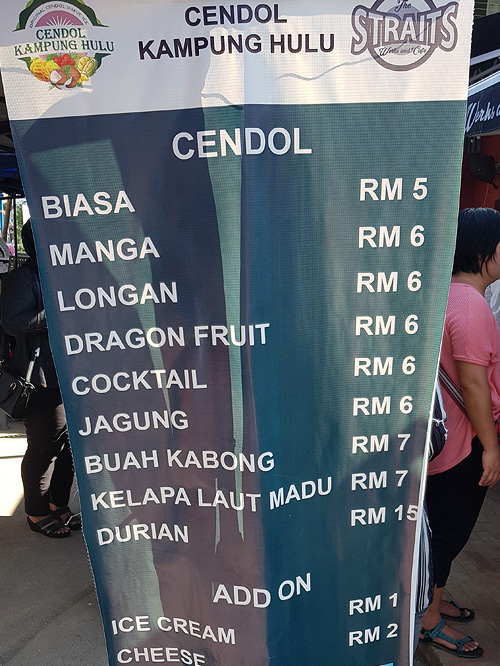 We retreated back to our hotel for a few hours for a respite from the heat then headed back out for dinner.
Manis J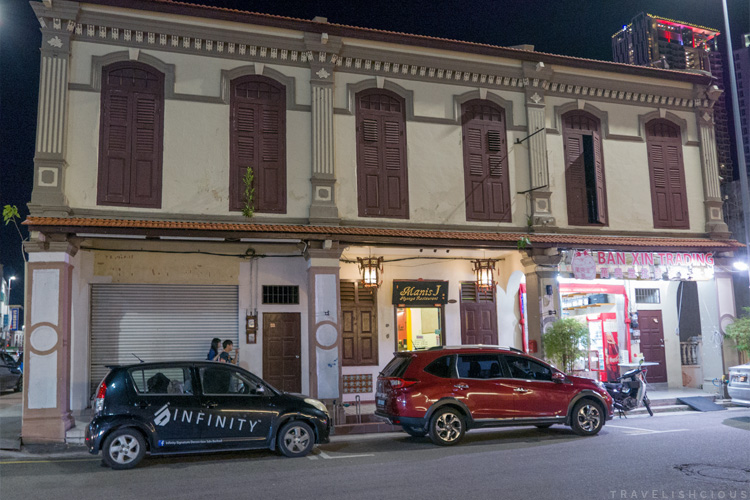 For dinner we went to a Nyonya restaurant called Manis J so try more Nyonya food.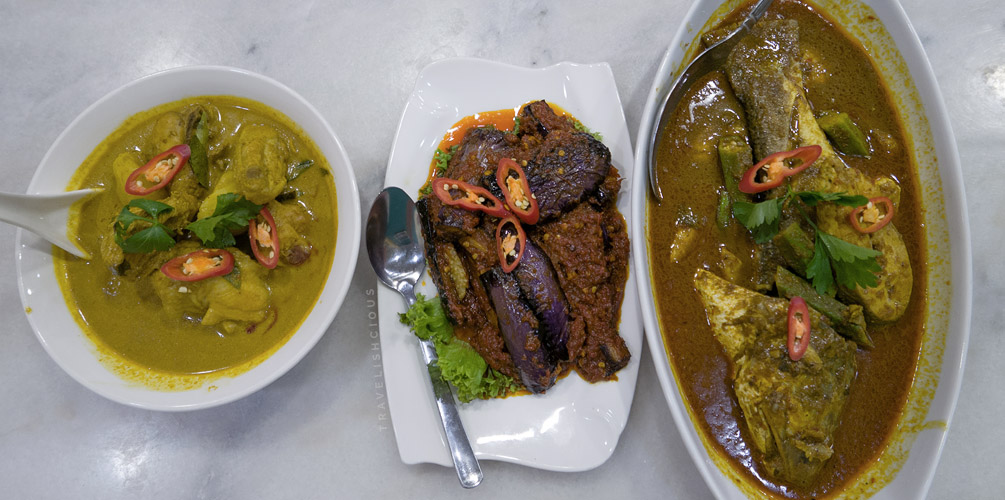 We ordered the Assam fish, curry chicken and eggplant. I'm personally not a fan of eggplant so it was all for Ippy, who said it was nice and spicey. The curry chicken dish was unremarkable and tasted like any other curry.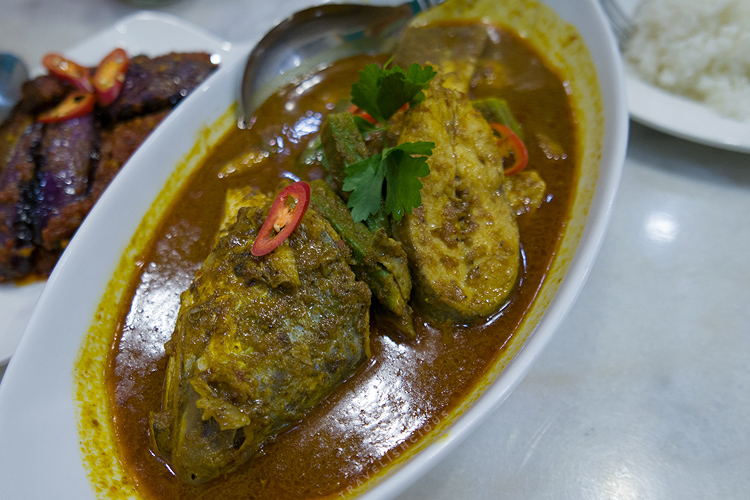 The Assam fish was very tasty; the sauce was sour and spicy. The fish was nicely cooked and was star of the meal.
8/10 #ipinions
More walkies
We walked around town some more and Ippy took the opportunity to take some night shots: