Day 11 of Asia 2019 trip / Day 9 in Malaysia

The Skybridge of Petronas Towers
Today we got up early to take a bus to Kuala Lumpur, the big smoke. At just MYR 12 each, it was cheaper than the bus we took to get to Malacca from Kuala Lumpur International Airport.
The bus ride took about 2 hours, so it was pretty fast.
We arrived at KL's main long distance bus terminal, Terminal Bersepadu Selatan. This place is relatively new and is currently responsible for most long distance buses in KL. We decided that since it was so far from the city centre, we were going to buy our bus tickets to Cameron Highlands in advance so that we didn't have to worry last minute about it. The ticketing system is all centralised so you just buy your generic ticket to your destination (and presumably with a desired level of service). The tickets to Cameron Highlands costed MYR 35 each.
We took the KL's driverless metro to our accommodation in the centre of town, not far from Petaling St.
At the Swiss Inn
We were staying at the "Swiss Inn". We had to wait a while in the lobby before we were looked after. I note that an American basketball team of some sort was staying here too (College level maybe? They looked rather young). At the reception, the receptionist asked where I'm from and said I didn't look Australian. The great irony being it was coming from a dude of Indian heritage.
The room we booked on booking.com had pictures of the room showing a window, but we found this was a lie. We disgreed with the dude at the front desk about it for a while. In all the trips I've been on, this was actually the first time I'd stayed in a room with no window. Other less than savoury places whilst they might have had dingy toilets, or giant holes in the wall, they at least had a window (even if it was to an internal corridor). Reading the fine print, our room indeed said no window.
There was no resolution unfortunately and we just had to suck it up. Going up to the room he assigned us, we found that it was quite dark and it smelt badly of cigarettes. A staff member came around to spray copious amounts of air freshener but Ippy wouldn't have it. We were able to change rooms.
Kin Kin
We headed off on the metro again to a restaurant called Kin Kin a few stops north of where we were staying.
They only served one dish at this restaurant, which was a Chilli Pan Mee. There's no menu, but they do serve pre-packaged drinks. I ordered a sugar cane drink and Ippy had a chrysanthemum tea.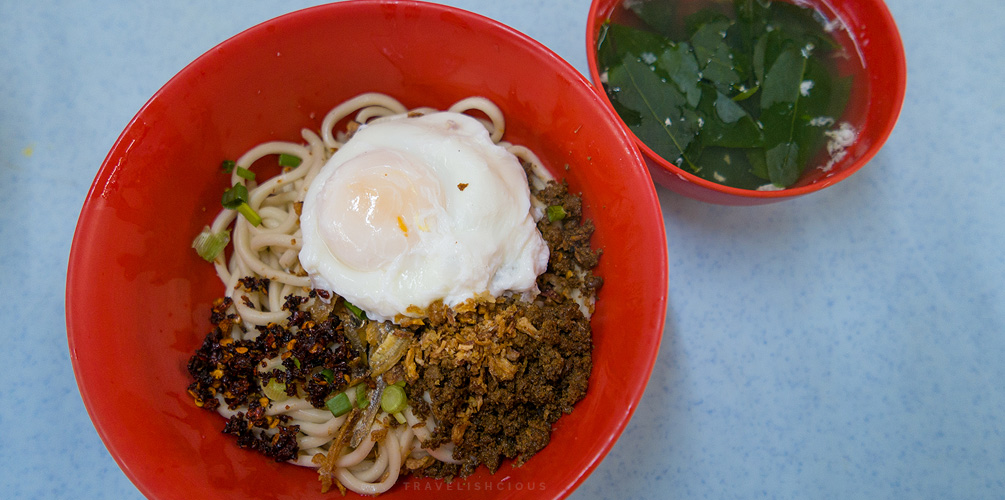 Chilli Pan Mee is basically noodles with chilli with a soft boiled egg. The bouncy noodles were great, I enjoyed the egg and I loved the inclusion of dried anchovies, dried onions and the salty mince. It was a small portion, but it would do. 7/10 #ipinions
Petronas Towers and Kuala Lumpur City Centre (KLCC)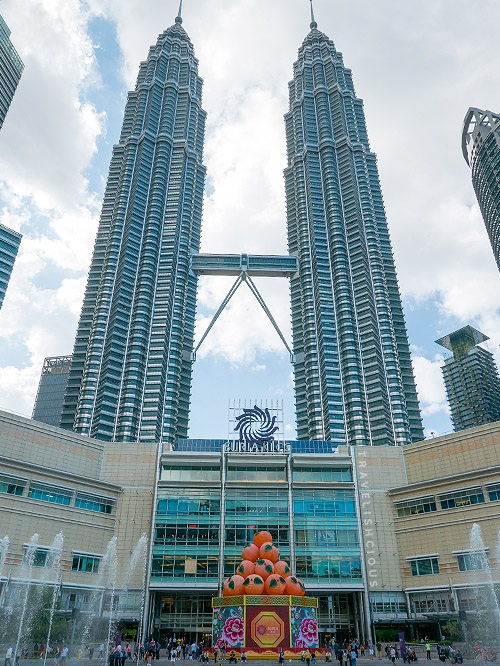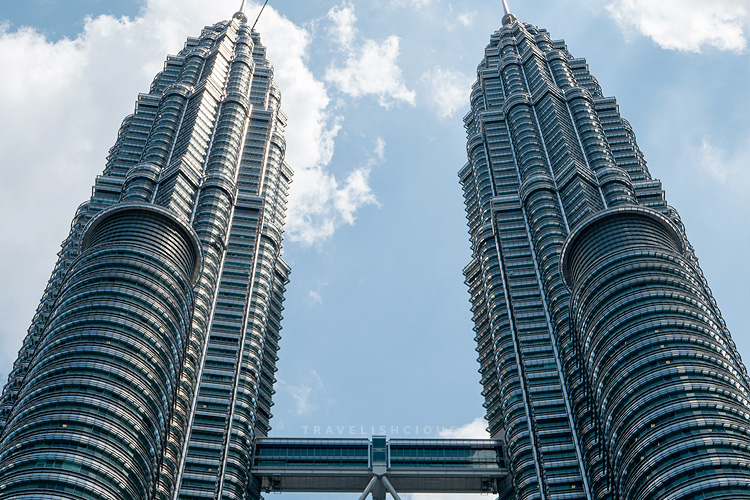 After lunch we took a Grab to KLCC shopping centre which is also home to the Petronas Towers. It needs no introduction - they were the tallest buildings in the world for 6 years but are still the tallest pair of buildings in the world.
This trip actually isn't my first visit to KL; I had last visited in 2003 when I was a young teenager with my parents. I remember staring at what was at the time the world's tallest buildings.
(Best viewed on desktop and in full screen mode)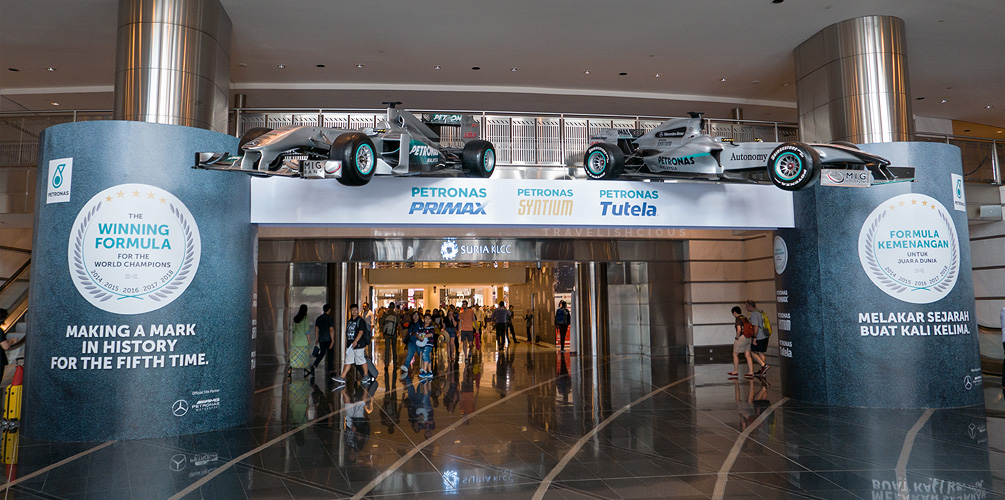 Anyway, we were on the hunt for a gimbal and figured this shopping centre might have some as it had a Mi store inside. We left empty handed.
Later, we bought some kueh from a local store inside KLCC because we couldn't really resist after eating some of the best in Malacca. We decided to eat it out in the park behind the shopping centre. The kueh was nice (and unfortunately small), but Malacca was heaps better.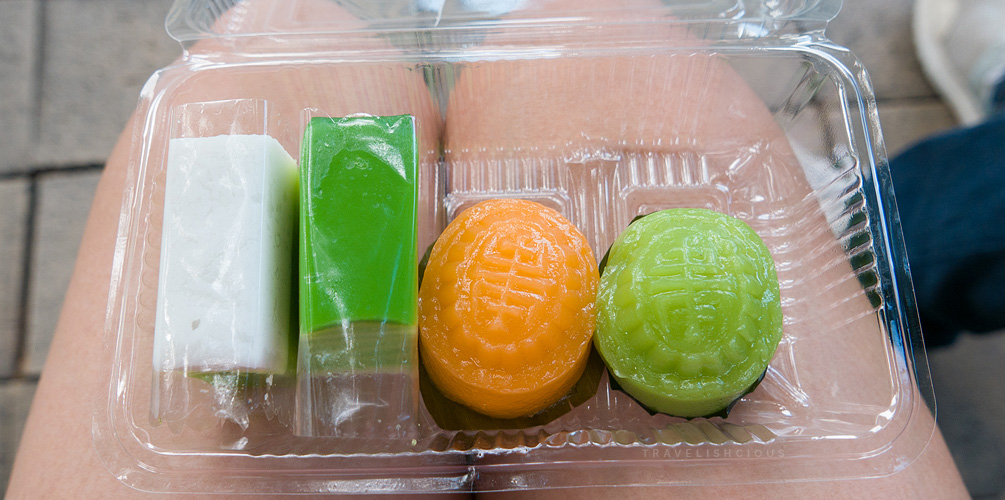 Afterwards, we opted to take a Grab back to our accommodation. Grab is so popular in KL the shopping centre had its own Grab pick up zones similar to rideshare pickup zones we saw in Las Vegas a few years ago.
It was peak hour at this point and it took us 30 mins to move 500m down the road. I noted that whilst there were no stopping zones in effect and the majority of the traffic was from stupid drivers double parking for no reason. They were literally waiting for people and taking up 1-2 lanes stopped in the middle of the road. Malaysia has some of the worst traffic enforcement we've seen so far.
Dinner in Famous Petaling Street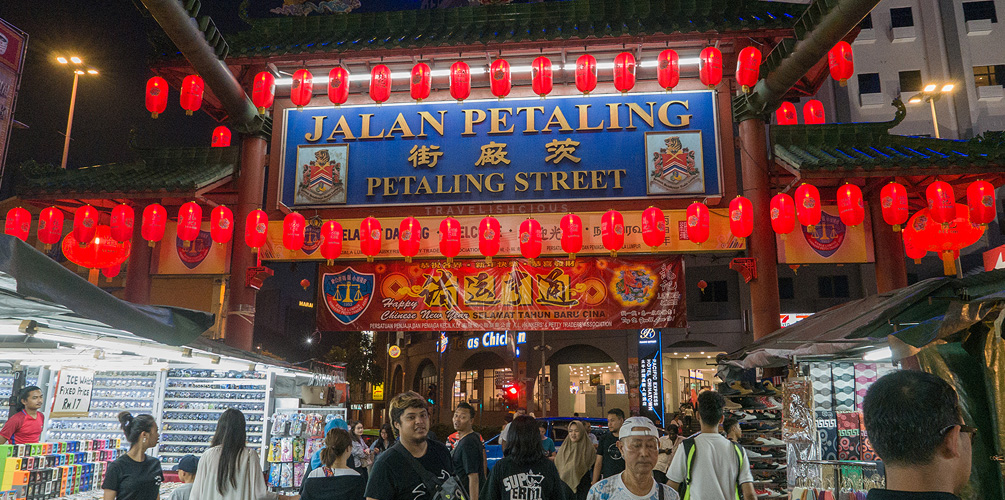 We were quite close to Petaling St, the Chinatown of KL, so we paid it a visit. Apart from the food stalls, it is really not that interesting. Full of stalls selling tourist fare and knick knacks made in China.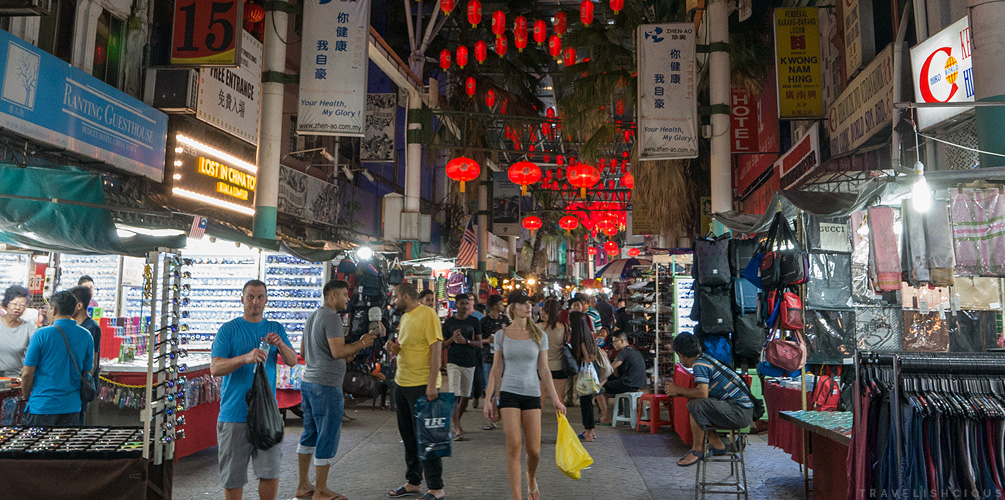 Kim Lian Kee
I ordered a Hokkien Mee from a place famous for… Hokkien Mee, Kim Lian Kee.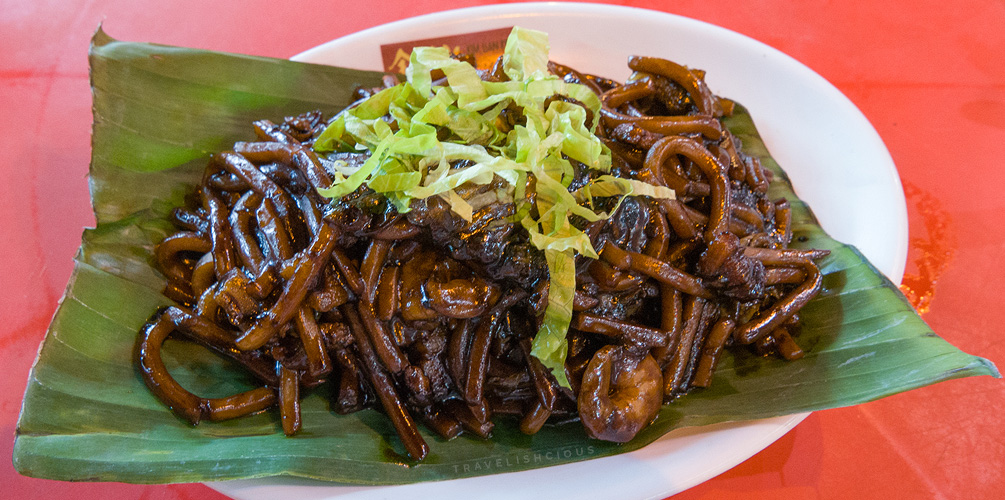 The meal was delicious, as I had hoped it would be. Ippy was not a fan (it's just something she would never order, it's not exciting to her). Kuala Lumpur style Hokkien Mee is different to Singaporean style in that it uses dark soy sauce and is not typically spicy. The thick sauce was extremely tasty and probably had a bit of sugar in it for extra oomph.
Ippy bought a fancy Lychee fanta, a flavour we haven't seen before. It was a bit light in lychee flavour, but it was there. And it reminded her of the lychee lolly cups she used to have as a kid.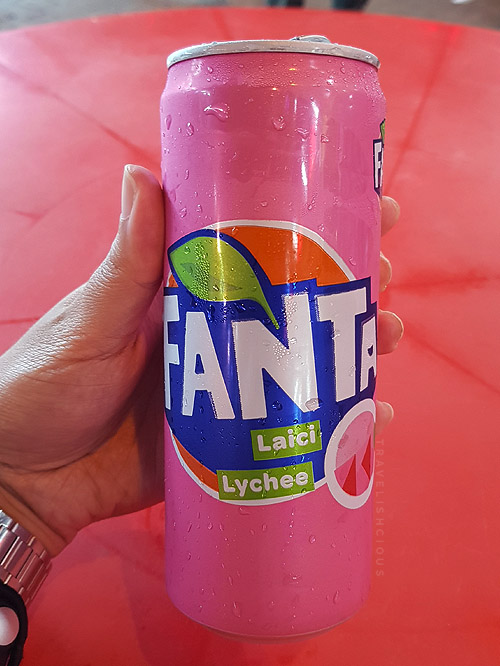 Hong Kee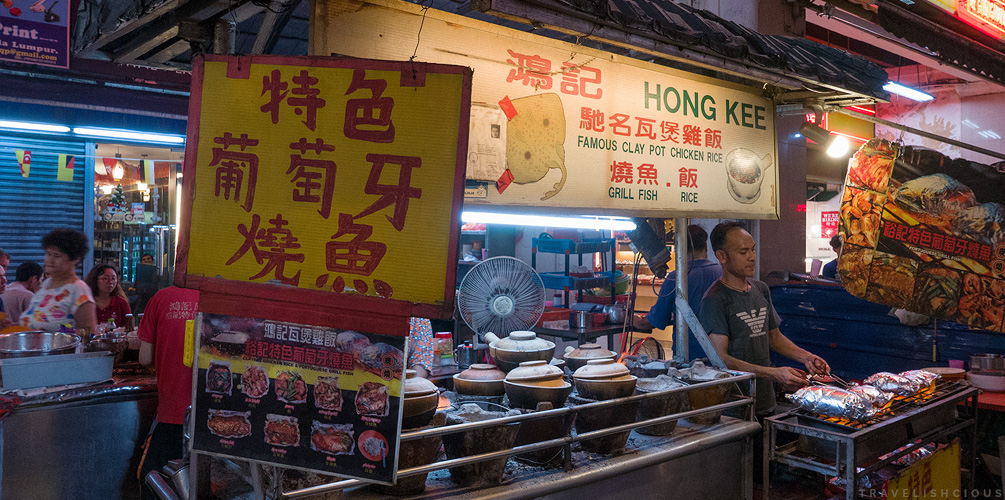 Ippy ordered a claypot chicken rice from a stall called Hong Kee. The chicken was good and the rice was kinda crispy, but it lacked flavour. We also had a side of veg and a lemon ice tea that shockingly had no ice included.