Day 17 of Asia 2019 trip / Day 15 in Malaysia

Ipoh Railway Station
Ipoh is another city with plenty of history (but not extensive as Malacca's). It was originally a village until tin was found nearby in the late 19th Century, attracting investors and workers, causing a mining boom. However, by the 1970s, most of the tin was depleated and the price of tin crashed, causing a decline in the city as people left to find employment elsewhere.
Today, Ipoh is known for its colonial British architecture and food scene, as efforts to revive the city continue. We were here to get a taste of this.
Yee Fatt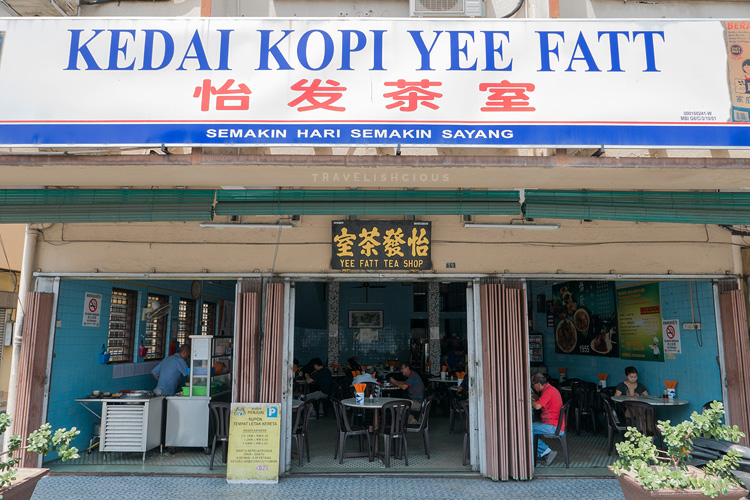 For lunch we went to Yee Fatt for their signature dish of dry curry noodles. The place was a really great old school, no frills kind of place.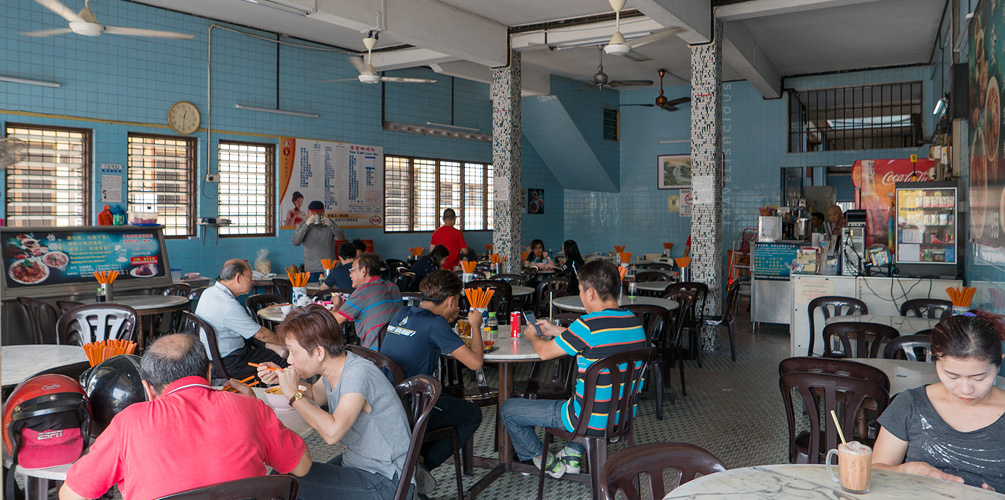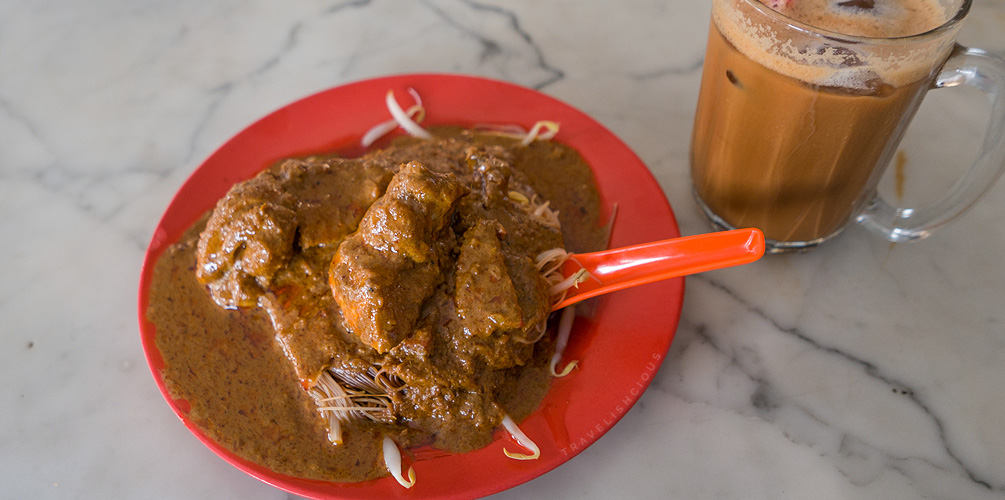 The waitress who served us was friendly and helpful. She told us verbally what was on the menu. I of course, course chose the signature dish. The curry was rich and thick and whilst it looked like slop, it was good slop. It was super rich and very fragrant. Not too spicy. There was a good amount of chicken but not enough noodles. Definitely not one to get if you're watching what you're eating!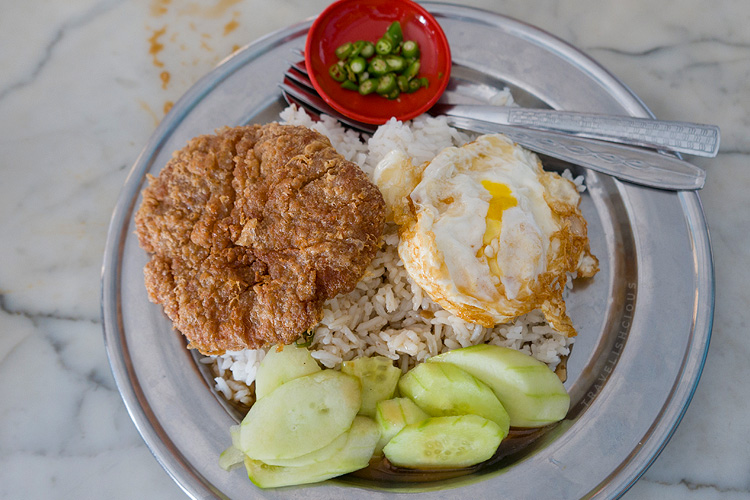 A picked a "pork biscuit" with rice. Now unfortunately, it was one of those restaurants where the signature dish is basically the only thing you should order, so his dish was not that exciting.
7/10 #ipinions.
Kek Lok Tong Temple
After lunch, a Grab was ordered and off we went to Kek Long Tong, which was a bit out of town. Kek Long Tong is a big Buddhist temple inside a limestone cave, the biggest of its kind in the area (yes, there's more than one cave temple in Ipoh)! This temple has been in use since the 1920s, but it became a mining site for a decade before opening to visitors again in the 1970s.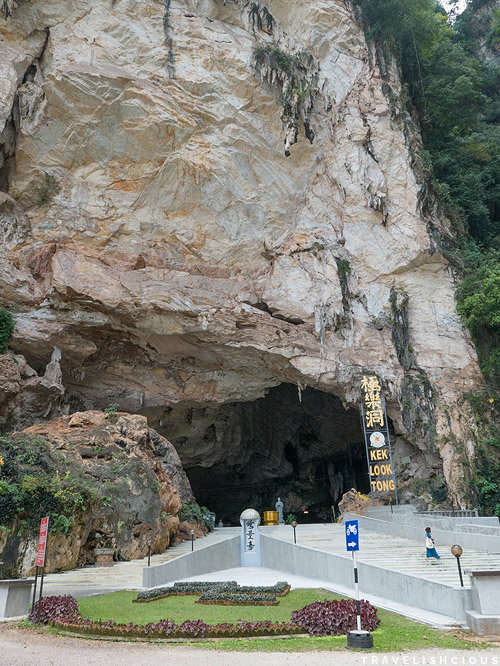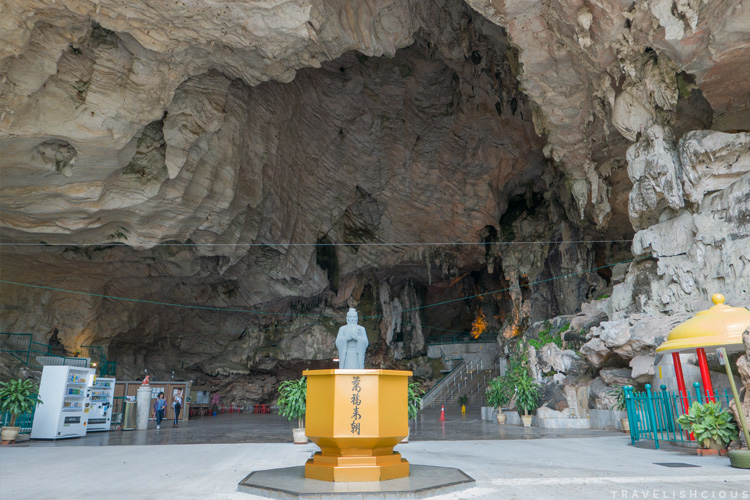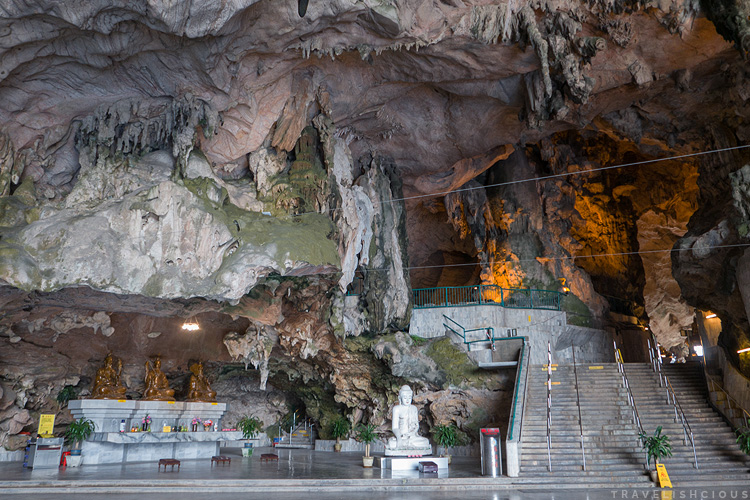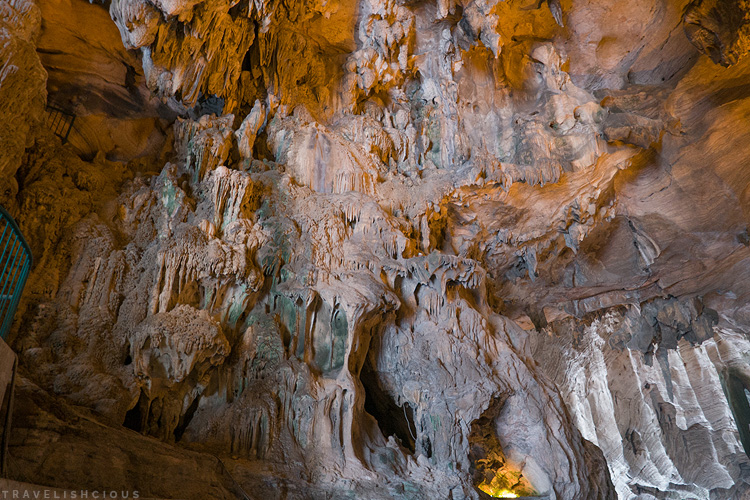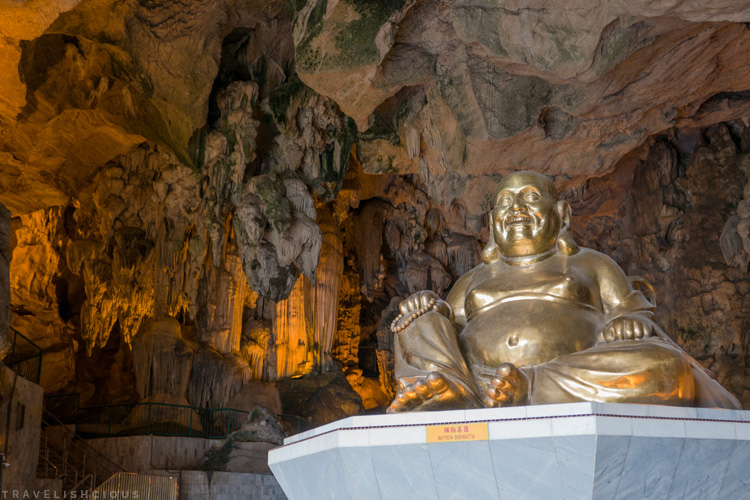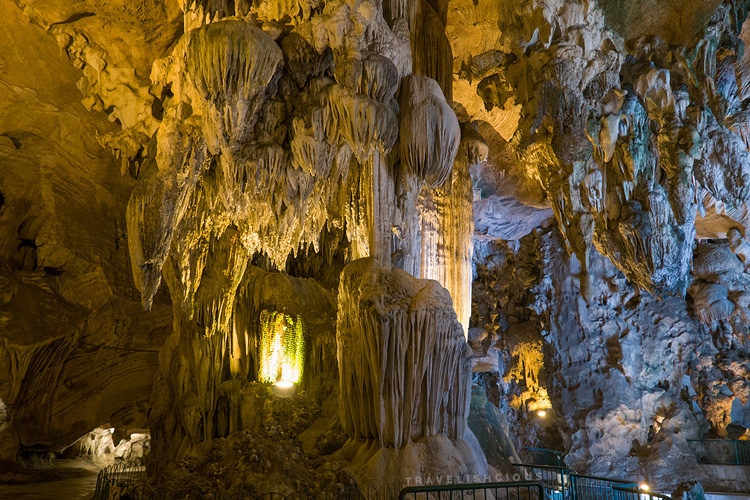 Behind the cave was quite an extensive garden with a sizable lake and a very unappealing transmission tower.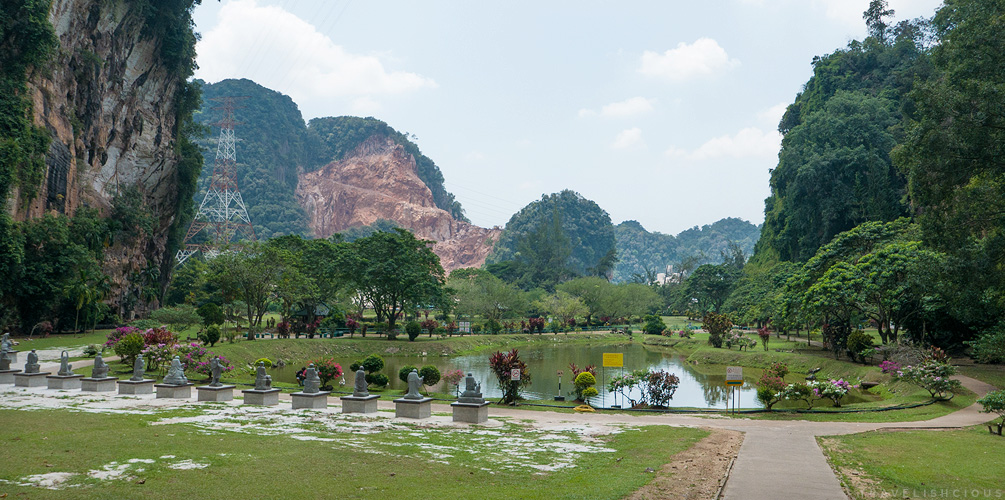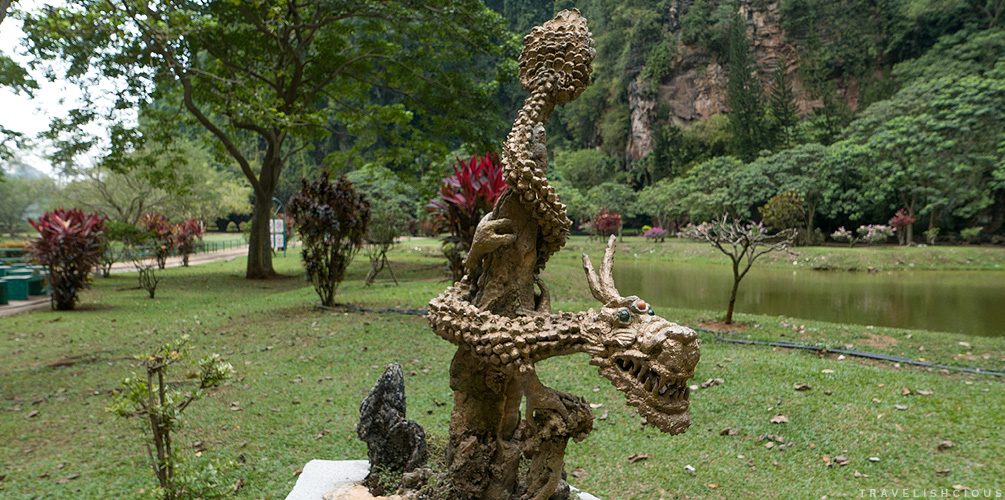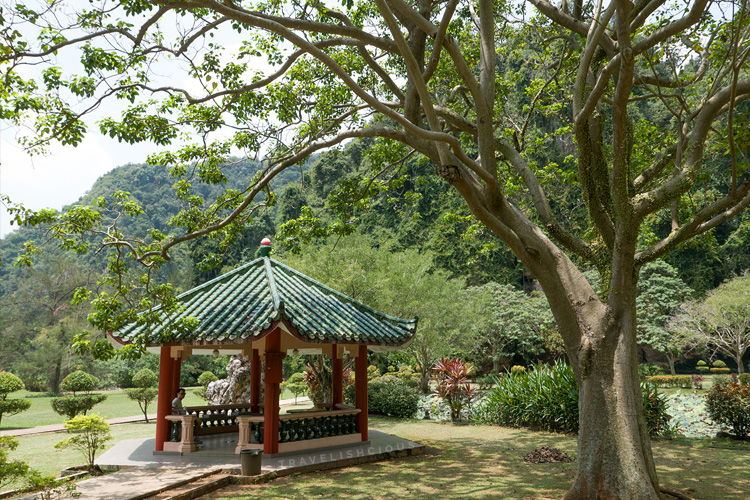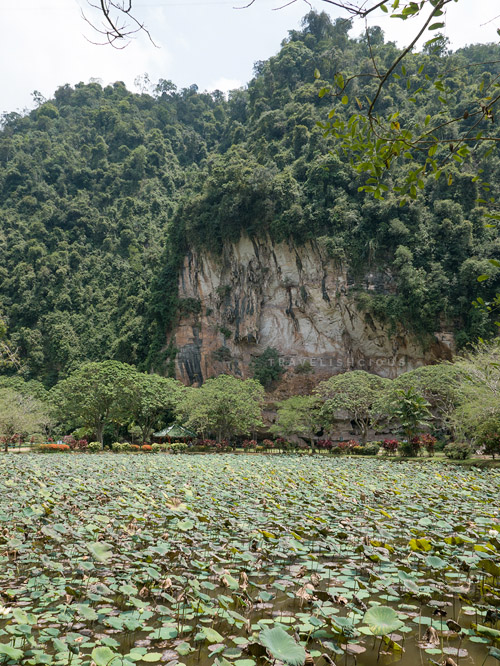 Sam Poh Tong Temple
Taking another Grab, we were able to visit Sam Poh Tong Temple, yet another Buddist cave temple. This one is the oldest in Ipoh, as it was built in 1912, but extensive renovations were made in the 1950s.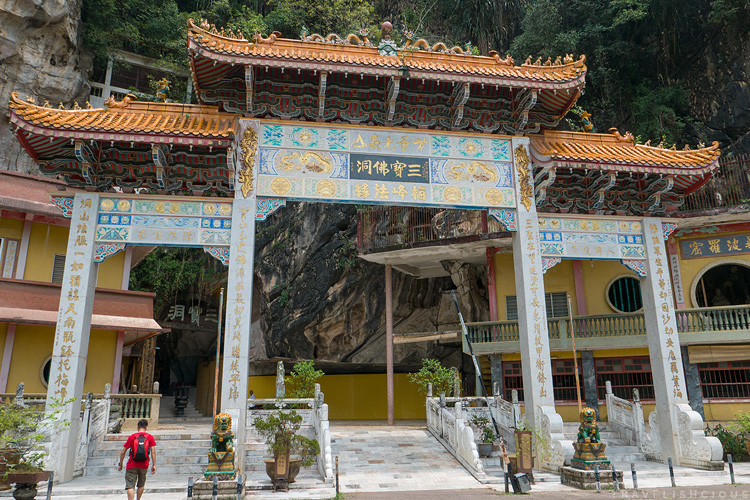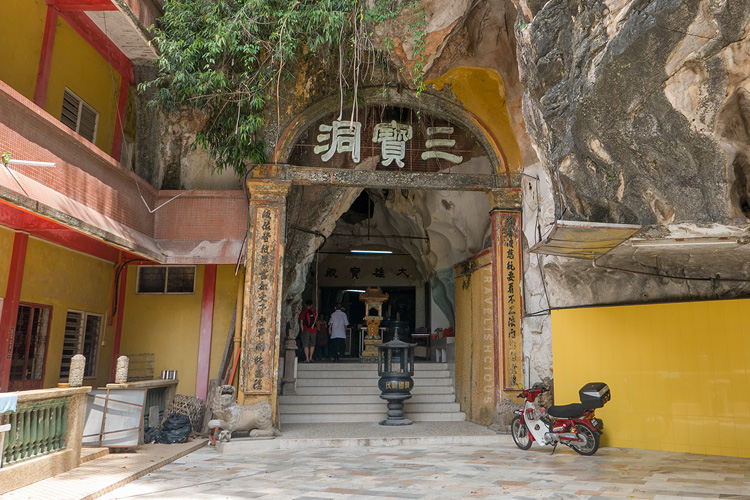 Inside the cave was an alter and not much else. The cavity was a bit small, but had a high ceiling. Continuing past the alter, a sign appeared: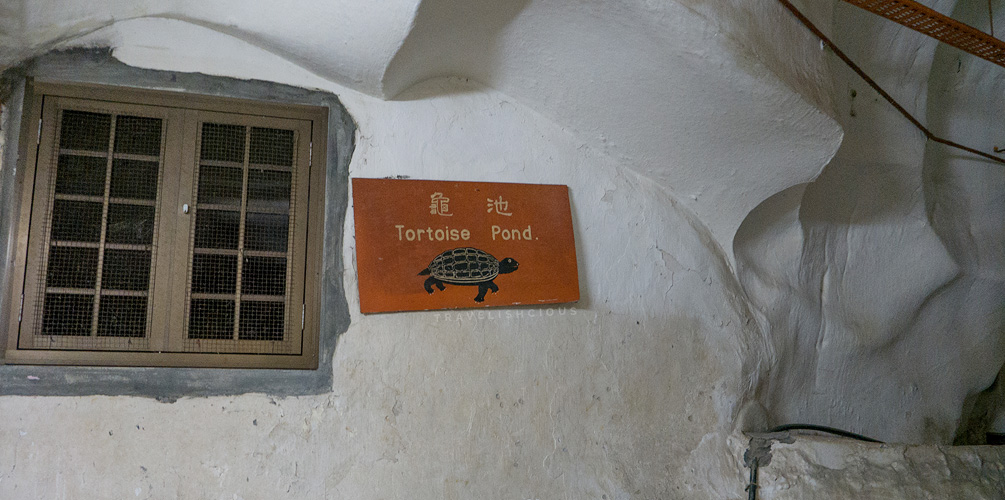 Out the back was a garden (not as big as Kek Lok Tong Temple's) that housed a tortoise pond which has seen better days and a grand pagoda, which was inaccessible. That said, it was quite a tranquil experience, standing there in between limestone cliffs.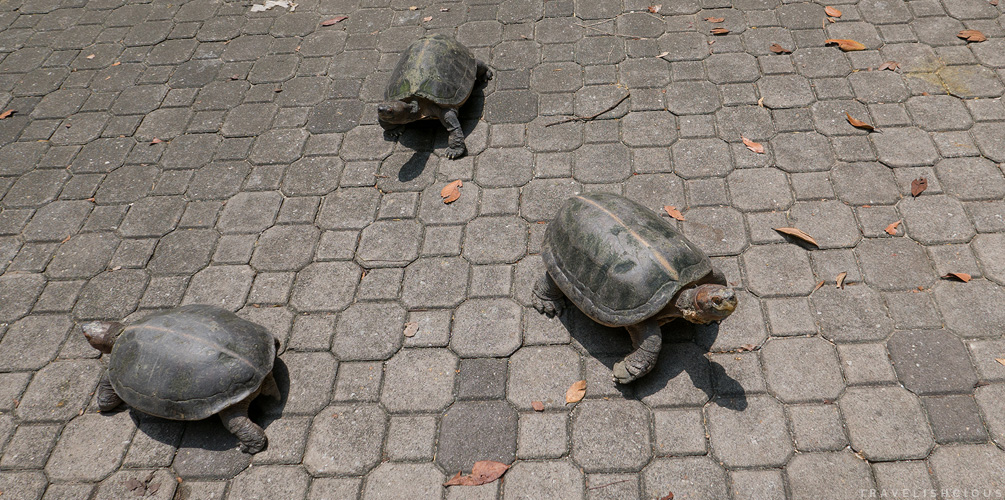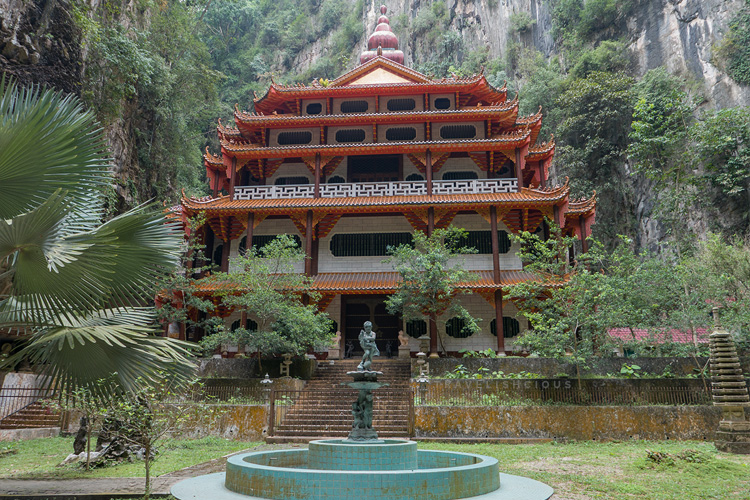 After some photos, we were told politely to leave as the Temple was closing up. It wasn't even closing time!!! We obliged and headed out the front where there was a nice water garden: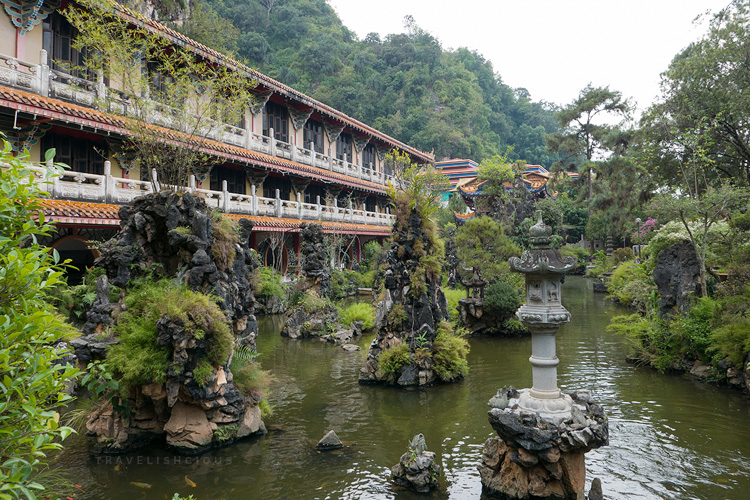 The woman running the place was swiftly off and away on her scooter!
Nam Thean Tong Temple
Next door was Nam Thean Tong Temple, which looked like a Taoist paradise, if you ask me. So many colourful statues of Taoist figures/gods/deities. It was a bit over the top.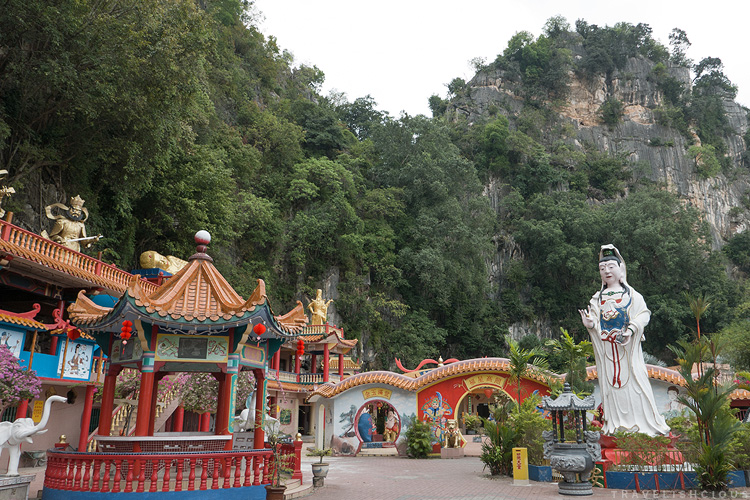 (Best viewed on desktop and in full screen mode)
Back into town
We got a Grab back to our accommodation where A needed to use the bathroom…
Funny Mountain Soya Beancurd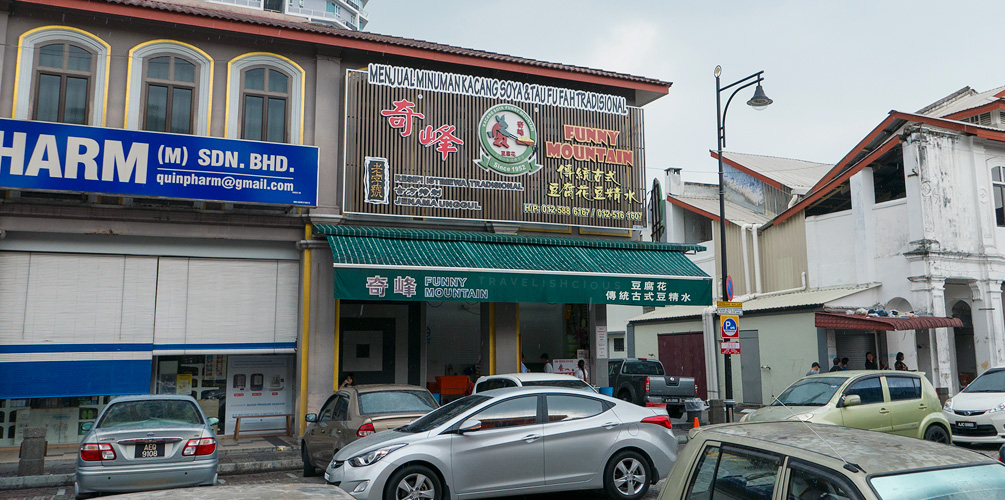 Meanwhile, I decided to have a snack of tofu flower (lol, that's the literal name. Tofu pudding/dul foo fah/douhua). Sweet tofu, basically, and a Chinese classic. It was silky smooooooth and just right. Aint nothing funny about it. Syrup wasn't too sweet (if anything, a bit too faint for my tastes, but it was fine) and had a good hint of ginger.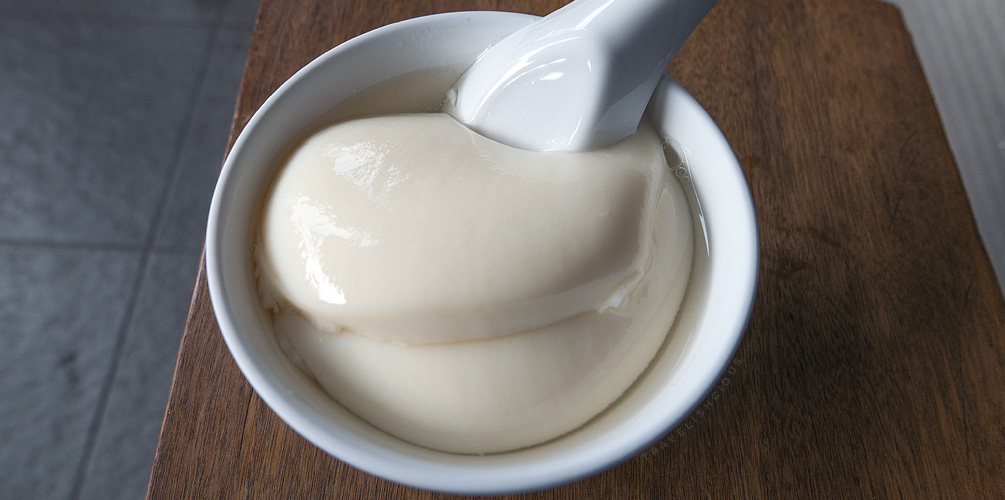 The strange thing I noticed is that everyone was double parking out the front, and staff from Funny Mountain would hand bowls through the window to the driver. There was an entire of queue of cars doing this!!! So it was like a drive through tofu flower service. Lol, only in SEA. 8/10 #ipinions. Bowl could be bigger, lol.
Ipoh Old Town
Han Chin Pet Soo (Han Chin Villa / 閒真別墅)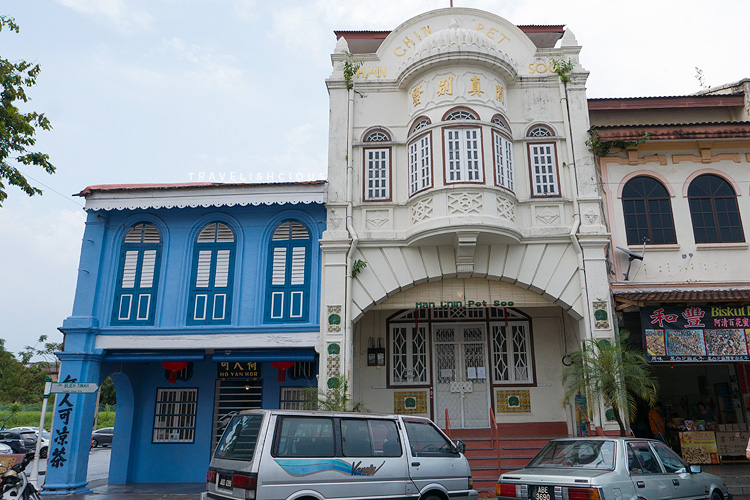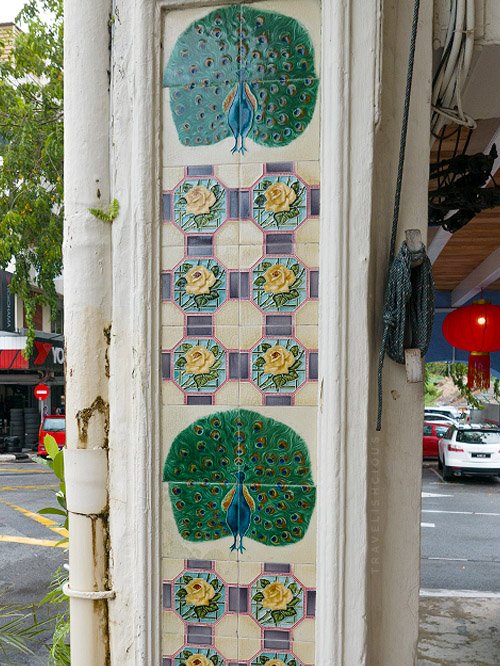 Han Chin Pet Soo is a Hakka tin mining museum that covers the history of tin mining in Ipoh. In 1893, a tin miner (who arrived in Ipoh and worked as a cook, then rose to eventually own his own mine, and became incredibly wealthy, I suppose) formed the Han Chin Tin Miners' Club at this very site. The current building was built in 1929, replacing the former building. The club was exactly what you would envision it to be - a place where male Hakka miners (oh yes, women worked in the mines too) would hang out with their fellow club members, gamble, smoke opium and receive "entertainment" (cough cough).
The museum is by tour only; you cannot independently roam around on your own. As with the Baba Nyona museum, we were the only visitors at the time, so we had the tour guide all to ourselves. She was quite knowledgeable and had a lot to tell us.
The first room we visited (well, it was actually the waiting room as well) as the dining room, one of the most important rooms of the club.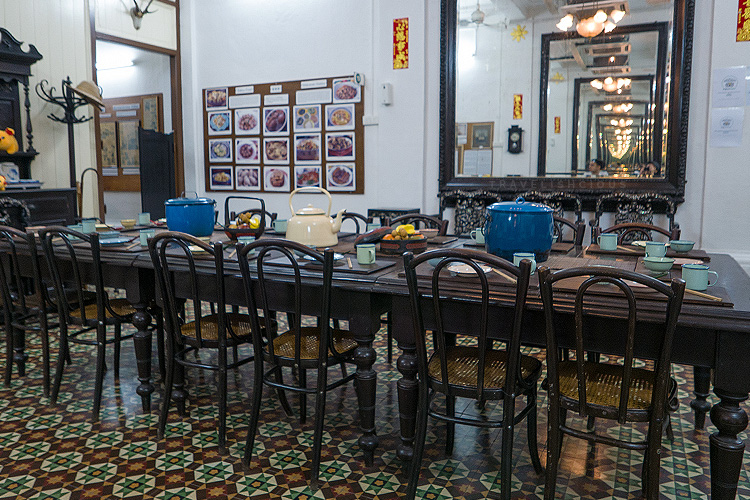 The exhibit began with rooms depiciting various scenes from a tin mine as well as the mining process. There was a short video and we watched footage of miners doing their thing and you could see that the conditions were rather horrific. As you can imagine, OHS was not a thing. We were told that miners typically earnt 1 dollar a day. This was a lot considering you could buy bread for 1 sen (cents). You could also hire the services of a prostitute for 1 sen.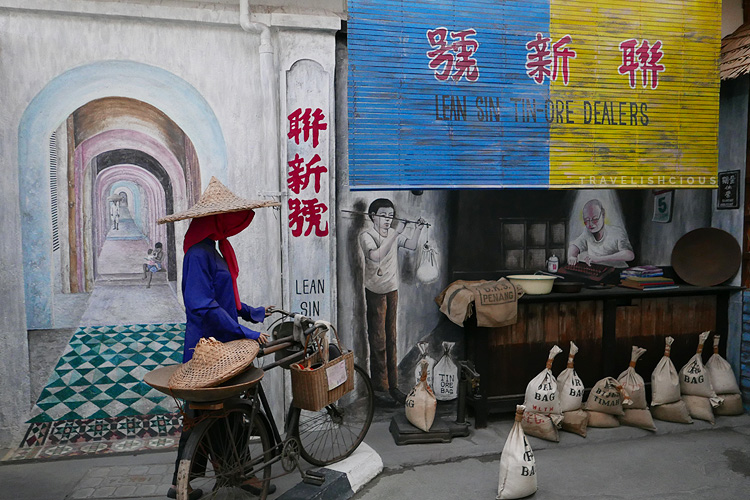 The first floor of the building had exhibits of the activities that club members engaged in, including a recreation of a gaming room with a mahjong table (with dummies seated and "ladies of the evening" surrounding), a gramophone, musical instruments and lots of photos on the walls. There was a funny section about opium: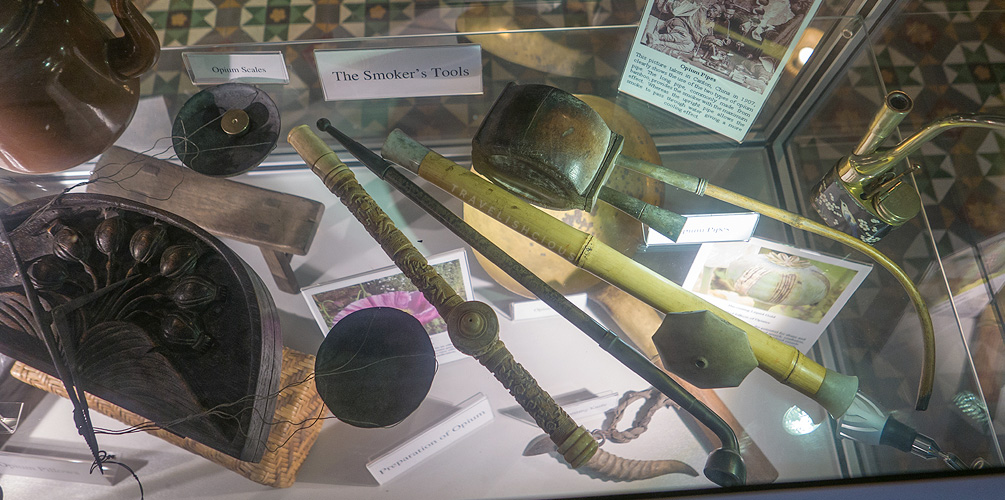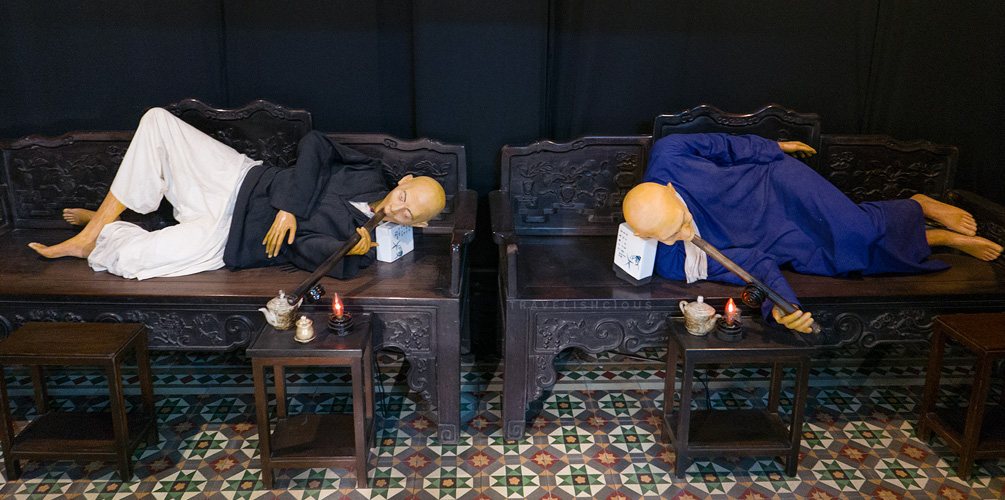 Many miners succumbed to using opium and many did not live past 25 in the very early days.
The second floor provided a bit of a view but nothing worthy of picturing here. This was where guest rooms were provided for members or friends' of members (but they had to be Hakka, and male). There was an exhibit of a guestroom: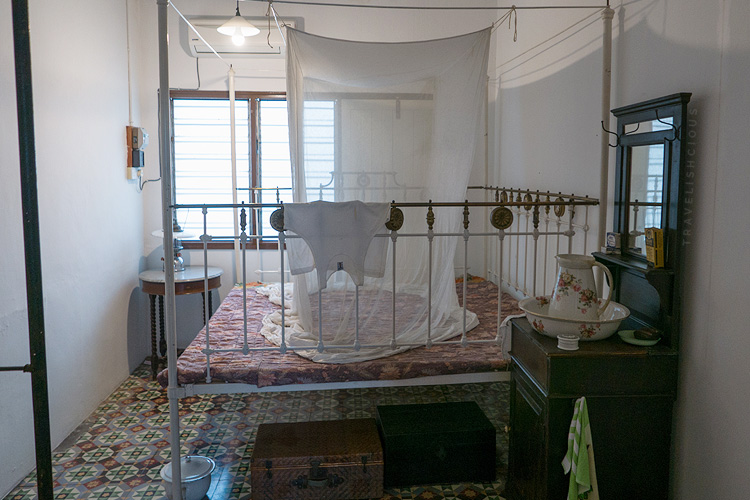 And a room dedicated to the retelling of the history of Hakka immigrants. They had come to Malaya in search of a better life, many without much more than the clothes on their back. It would take 6 days by ship (in the earlier days, travel would be by junk) from Xiamen to Singapore.
I found the map below to be quite interesting. I already knew most of it but it really struck out to me that Southern China was once quite a diverse place. And probably the rest of China as well. I thought it was sad that we were losing these subcultures and dialects. The CCP, in their quest for "one China" are well on their way to stamping out cultural diversity and in a century, we'd easily lose all of it. Unfortunately, I haven't had much experience with other Southern Chinese cultures and I also didn't have a whole lot of knowledge about them, so I am probably part of the problem. But I thought it was interesting that Malaysia and Singapore both have sizable Southern Chinese diasporas, and that it was likely that these cultures could safely continue here (although, yes, it would be on a downward trend) as opposed to in the mainland. Which is just sad and ironic.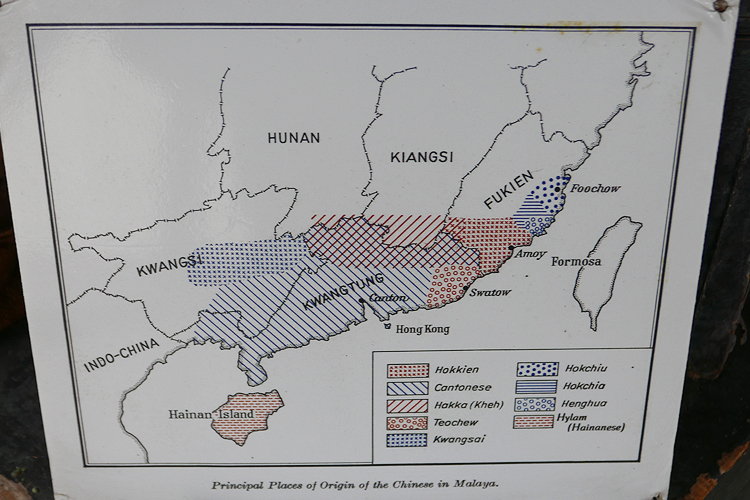 Ipoh Murals
The city of Ipoh commissioned Lithuanian artist, Ernest Zacharevic (the same guy who did the original murals in George Town) to create a handful of murals as part of revitalisation efforts. They're good murals, but it would've been nice if they hired a different artist with a different style for originality's sake. Most of these were right near Han Chin Pet Soo in Old Town.
There were 8 murals in total but one was painted over and we only caught 5: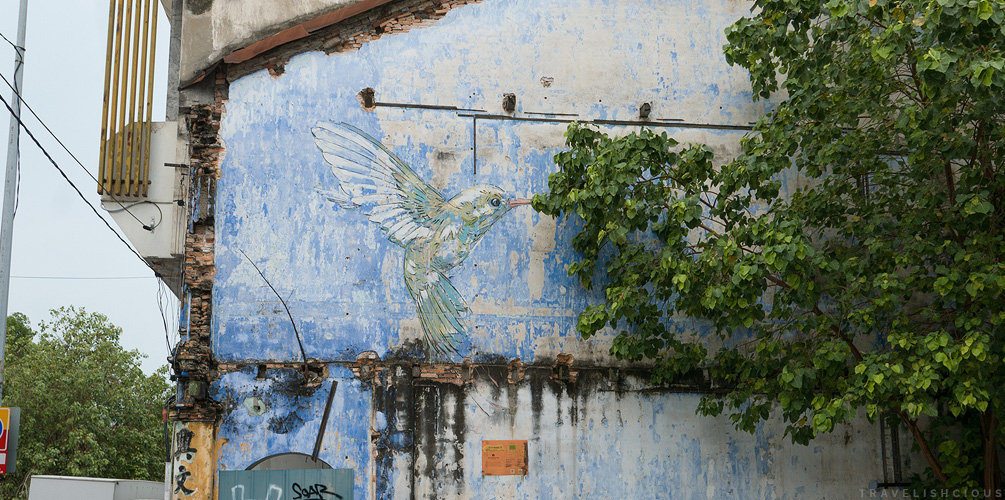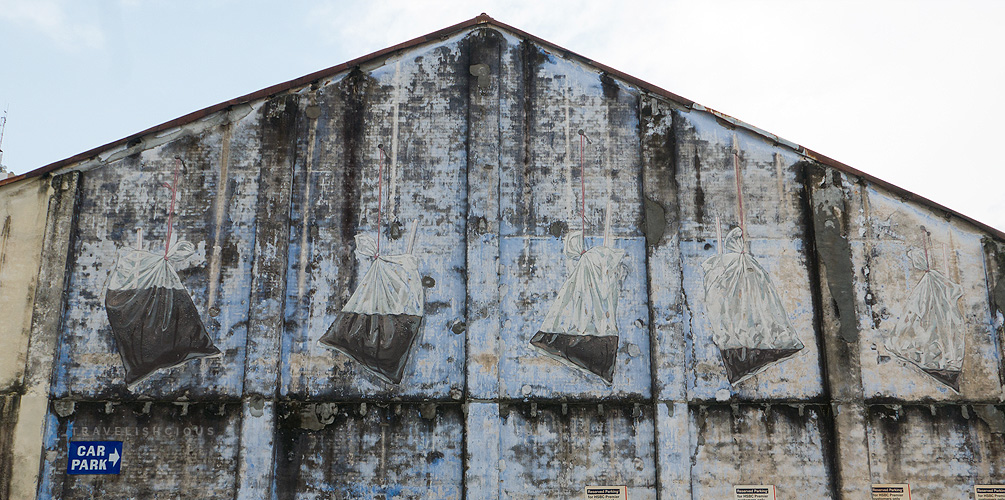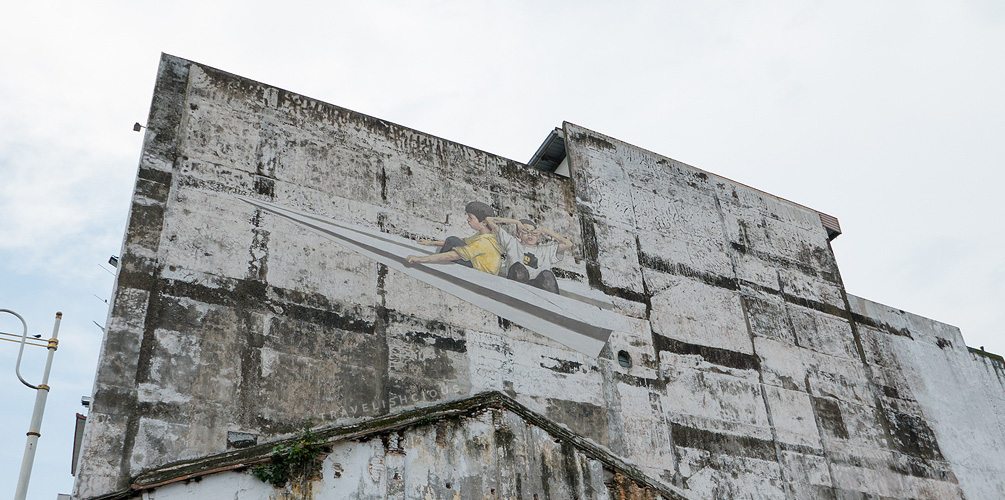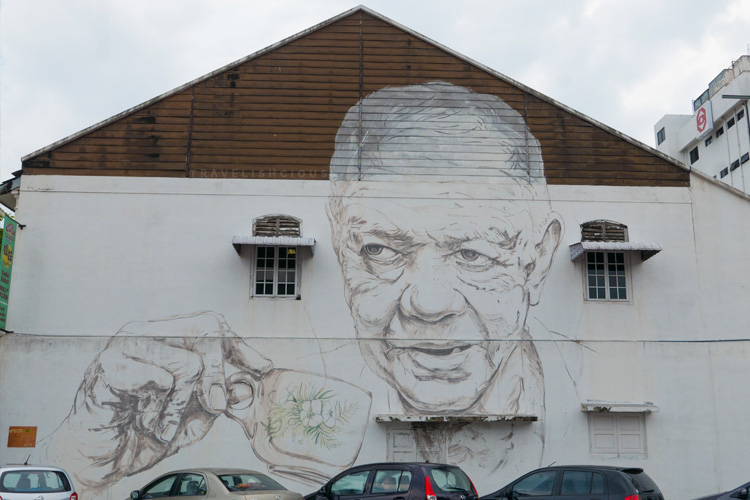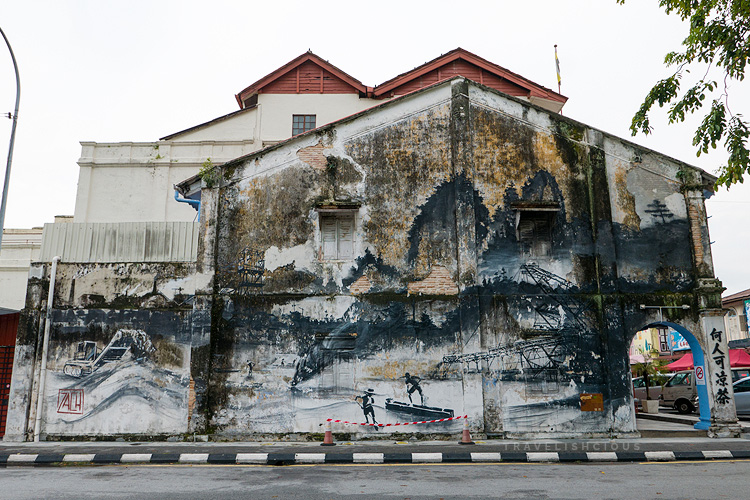 The latter depicts the tin mining industry in Chinese painting style.
We had a walk around Old town, hitting up Concubine Lane, which was meant to be artsy, lively, revitalised insert more gentrification related adjectives here but did not find anything interesting there.
Kedai Kopi Sin Yoon Loong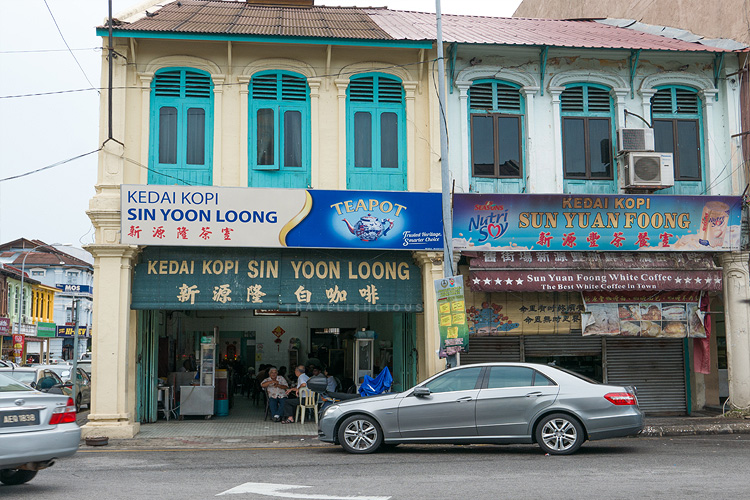 After all that walking (ok it wasn't that much walking), it was time to try white coffee, the specialty of Ipoh. The name is a bit of a misnomer, there is no such thing as white coffee beans; the name comes from adding milk to coffee to produce a lighter coloured drink (as opposed to "dark coffee", I suppose). White coffee originally consisted of coffee beans roasted in margarine, then brewed into coffee and mixed with sweetened condensed milk to serve.
Sin Yoon Loong is apparently the OG white coffee place that hasn't changed since the 1930s. It's so old school that the place kind of looks dank and needs a good spring clean, lol. I was here to try the goods, whilst A, who hates coffee, settled for a 100 Plus, haha. The coffee was good, very drinkable for me, as someone who doesn't like strong dark espresso (it's too bitter). It was light, smooth with just the right sweetness (although espresso drinkers may think otherwise). 8/10 #ipinions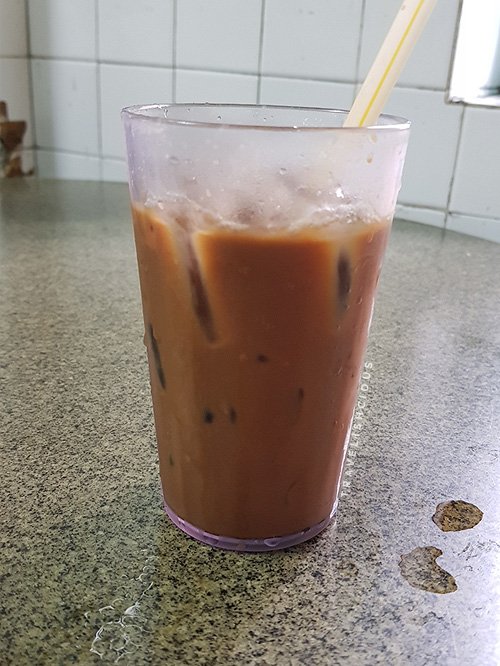 Architecture of Ipoh
We walked around Old Town some more, but with the purpose of visiting the train station to see if we could buy tickets to Butterworth, where we could get off and take the ferry over to George Town on Penang Island. The train station was quite big and old timey looking. Unfortunately all trains were full :(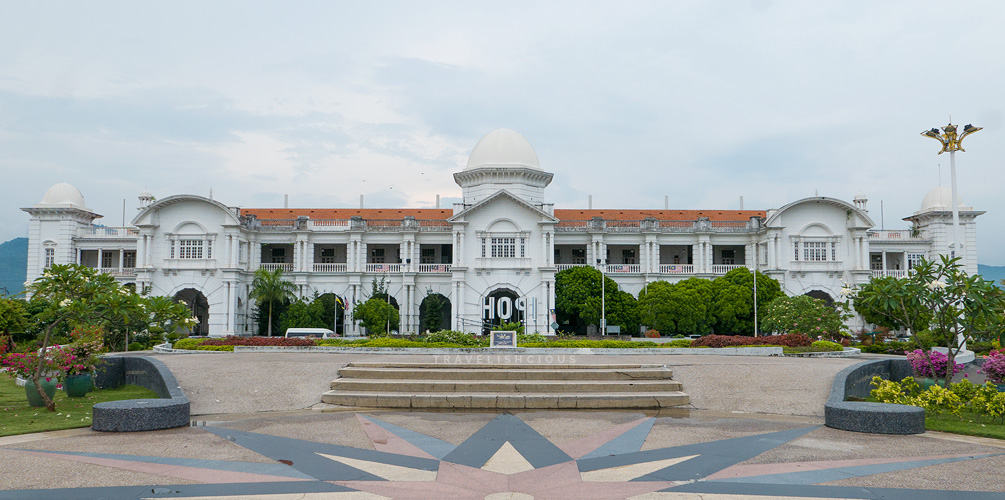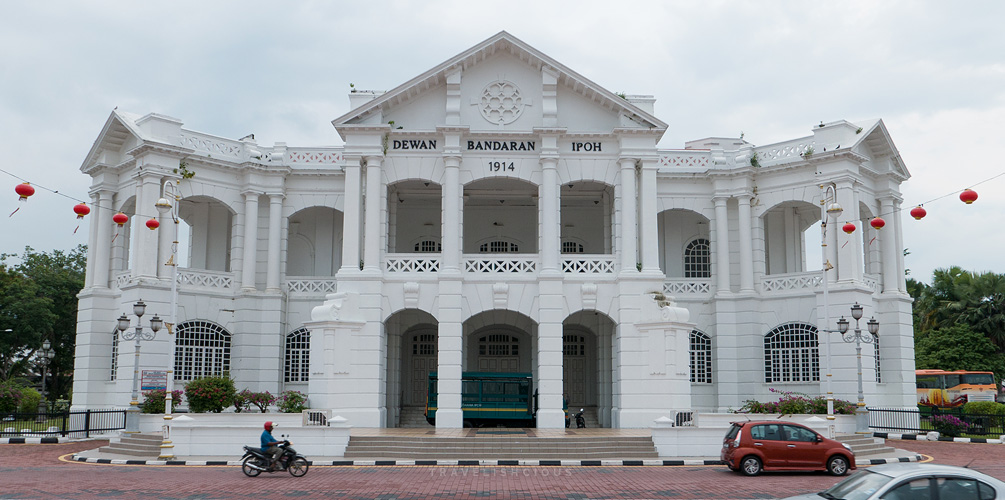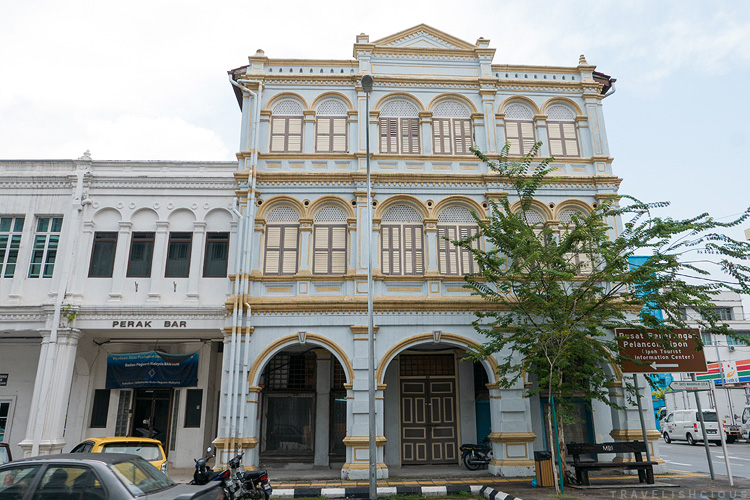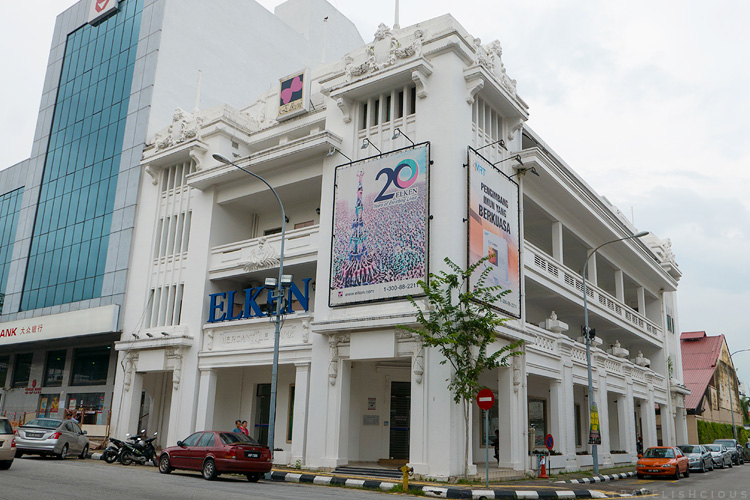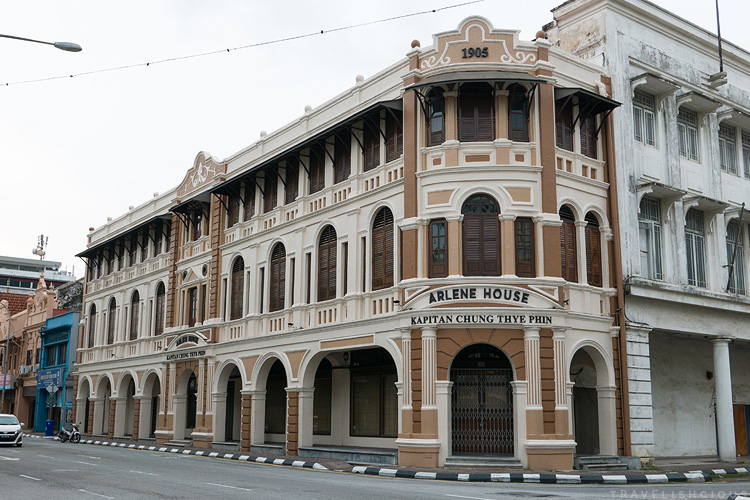 The Birch Memorial, built in 1909 was in honour of a British Colonial and is a clock tower with four panels featuring the "growth of civilisation" through the depiction of 44 significant historical figures. There are also four figures flanking the bell which represent the four "British Virtues" - Loyalty, Justice, Patience and Fortitude.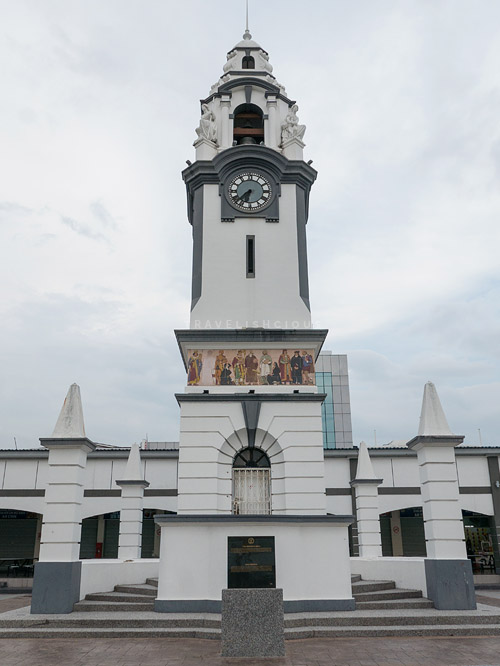 Can you name all the figures? ;) We had a bit of trouble, but we could make out Edison, Darwin, Newton, Cook, Beethoven, Daguerre… Well, looking at some of these figures, "significant historical figures" seems a bit of an overreach considering Moses is included and he wasn't a real person. And Da Vinci is chosen over Michelangelo. Beethoven over Mozart (sorry B, you're good but M is better and you said so yourself too). And there are too many British figures (but of course). Lol I am taking this too seriously.
Anyhow, the statue itself is a bit controversial as it celebrates colonialism. Birch was a British man who conquered and didn't care for the locals. Eventually, he was assassinated and the British responded by going full imperialist and taking control of Perak state. The resistance who plotted his assassination were persecuted. The streets bordering the square in which Birch Memorial stands are named after them… how juicy.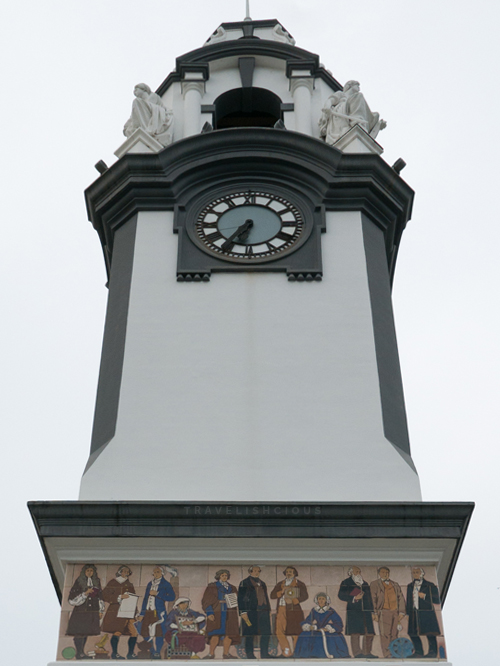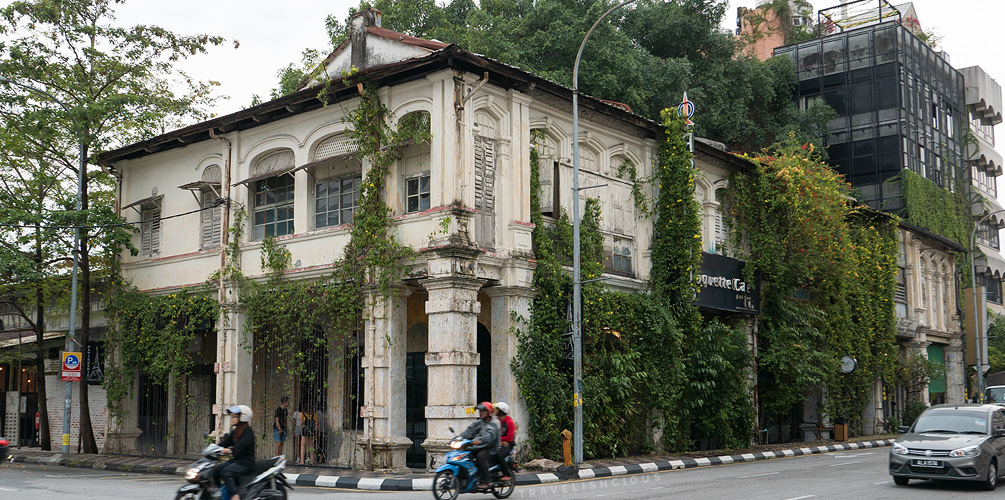 Lou Wong Chicken Restaurant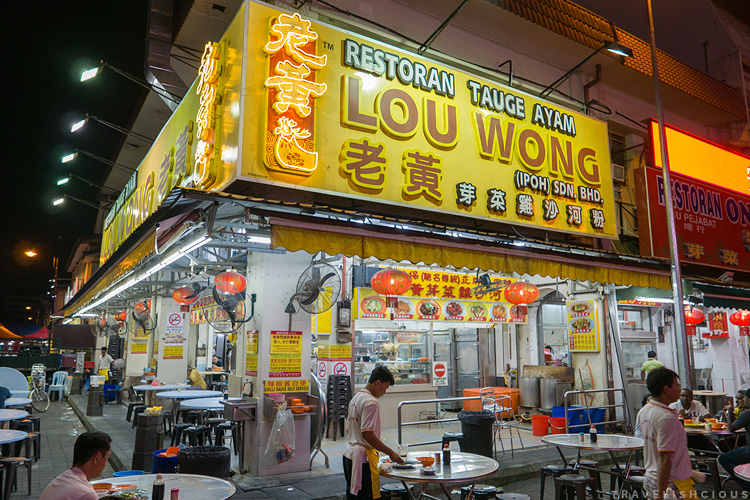 For dinner we went to Lou Wong (literally: "Old Yellow") to get a taste of Hainan Chicken. We HAD to find some that was better than that rude place in Malacca. I think this may be the last Hainan Chicken we will get to have on this trip. Still sad we didn't get to eat at that famous place in Singapore. In Ipoh, they have Hainan Chicken with rice noodles, not rice. Which is a bit of a bummer as that rice is usually cooked in fatty Chicken stock. That said, I do like rice noodles a lot.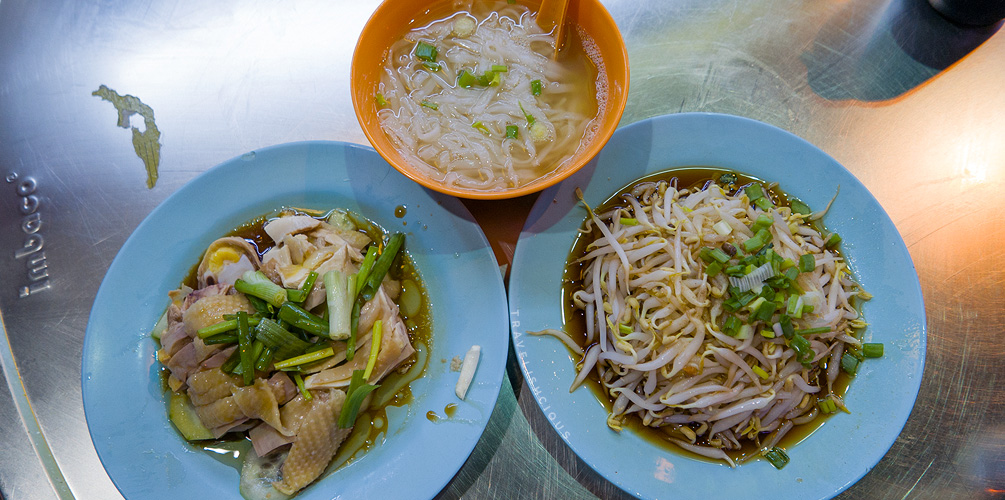 The chicken was super juicy and tender. Not a dry spot anywhere. Delicious!! The rice noodles weren't that interesting; the soup they were in was a bit plain. But rice noodles are always a good carb. They say the bean sprouts here are better because the water qaulity is better (as Ipoh is located in a valley), but I reckon that's just a bunch of hyped up BS. They tasted fine, not exceptional (how do you make bean sprouts exceptional??).
The staff were really nice, I ordered in Cantonese :) I wasn't too hungry so I asked if we could order a one person portion of chicken, a one person portion of noodles but a two person portion of bean sprouts and they were cool with it. If I made this request in Malacca, they would've bitten my head off! (In Mandarin, as opposed to English)!
We also ordered a herbal tea for me and a Milo for A.
8/10 #ipinions