Day 16 of Asia 2019 trip / Day 14 in Malaysia

A street in Ipoh (the view from our accommodation)
…with A, of course :)
Overall, it was not a very eventful day today as A didn't feel too good, but we had to move on from Cameron Highlands to Ipoh.
I went to bed last night feeling like we could do another hike in the Cameron Highlands just so we could feel like we did a little more hiking in this region. My plan was to do Trail 10, which takes you up to Mount Jasar, which isn't even that tall of a mountain. An easy breezy 1 hour trip up and should be shorter down.
However, A wasn't feeling too good. He had an uncooperative gut/abdomen but it wasn't really mud butt… we'll leave it at that. I was feeling a bit gassy myself but nothing debilitating.
So, the only thing we really managed to do was have lunch at May Flower restaurant, which was a cheap and cheerful Chinese-Malay restaurant.
May Flower restaurant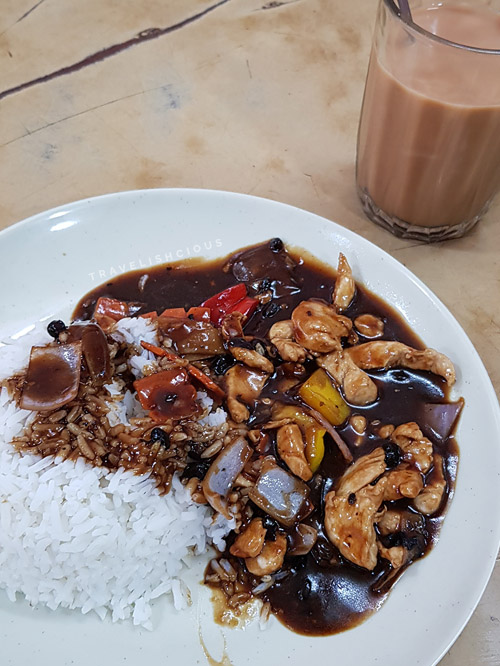 Unfortunately neither of us had much of an appetite so we both shared one dish - Chicken black bean rice. We both got a drink though, to make up for it. Some places get a bit angry if they're seating 2 people down but only ordering one thing. I guess places like that don't deserve your business but anyway, I shouldn't have worried, they were nice.
The lunch was decent but we should've ordered beef. 8/10 #ipinions
Bus to Ipoh
At 2:00pm we dragged ourselves and baggage to the bus terminal. The people at Unititi, the bus company we went with had told us our bus left at 2:15 so we had to be there at 2pm. However, it turned out the bus left at 2:30. We had actually inquired at a competing bus company before going to Unititi (CS bus company) and they told us their bus left at 2:30. Now it seemed like both companies were selling tickets for the same bus. That said, it was not even a quarter full when the bus pulled out of the bus terminal.
The guy who sold us our bus tickets had told me that the bus wouldn't really be taking a windy road down to Ipoh so I needn't worry. What a damn liar! We sat down in the first row anyway, as we couldn't find our seat numbers on the bus ticket. I was happy to be kicked off our seats but that didn't happen.
The road down was windy (OF COURSE, we were going down some HILLS/Mountains) but the driver was nice about it, taking wide turns and driving to the speed limit. I fell asleep anyhow, which was the best outcome for me. The driver actually did stop the bus to hand out little plastic sick bags to passengers. I don't think anyone utilised them though.
Ipoh
It turned out the main Ipoh bus terminal (Amanjaya) was nowhere near the centre of town. It was about 8km north of town, which we didn't know until it looked like the bus was going the wrong way! I did Google search "Ipoh bus terminal", and there is one near the railway station, which is located near the town centre but it appeared not many busses terminated there. Wikivoyage helped out here and told us to take a local bus to town (Medan Kidd bus station), which we did. Ugh it was so hot. Back to tropical climate!
From Medan Kidd, we ordered a Grab to our accommodation as it was a bit of a walk (1.5km+). The place we booked (Grayhaus) was quite modern and a bit trendy. Upon booking our room, they had whatsapp-ed A a realllllly long list of instructions to allow us to self check in, which was something I didn't mind doing.
Our room was up on the highest floor (4th) and we shared a large balcony with another room, which I think was unoccupied.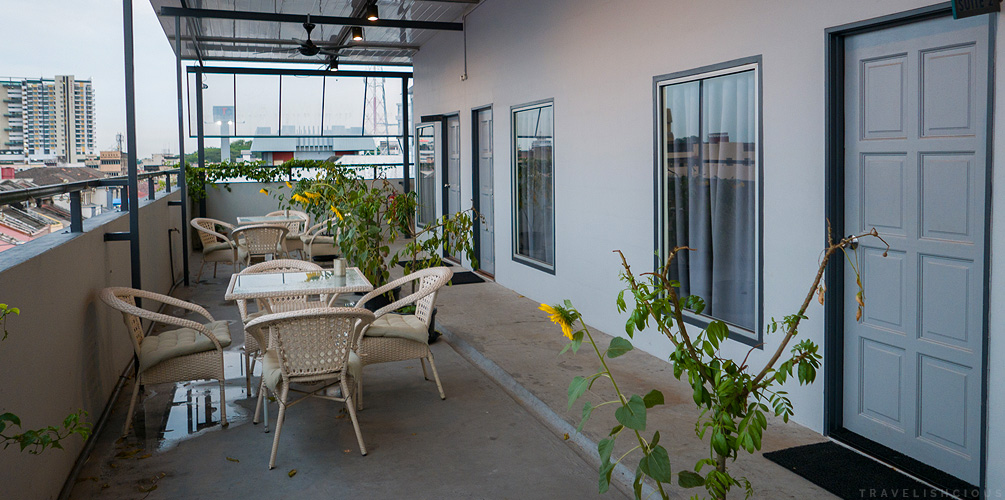 We spent some time looking for flights from Penang to Phuket. We were sure this was a service operated by Air Asia but unfortunately we could not book via their website. Their contact centre was also closed. We also spent some time booking accommodation for the next place we were going to - Georgetown.
Yoke Fook Moon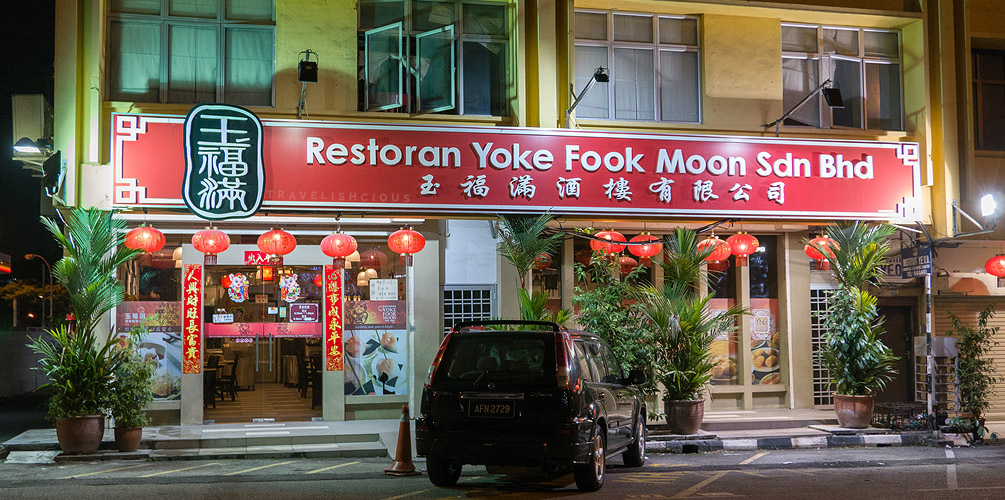 We finally went out for dinner at 8:55pm. There were very slim pickings at this time of the day. There was a popular yum cha place that was open late so we went there. I had said to myself that we should avoid eating Cantonese style food but there you go.
We rolled up at around 9:05pm and they looked like they were closing. Goddamn it, Google said they closed at 10pm! A waitress made eye contact and waved us in. I asked her if they were closed (no) and whether they had food available (yes!) in Cantonese. She sat us down and asked us what tea we wanted (pou ley, thank you!) and then rattled off a short list of things they had left. I said yes to some 'cha siu bao'. She asked me if 2 were enough and I said yes. Usually they don't ask you how many you want, they just give it to you however many (usually 3).
They handed me a laminated menu with lots of pictures. I handed this to A.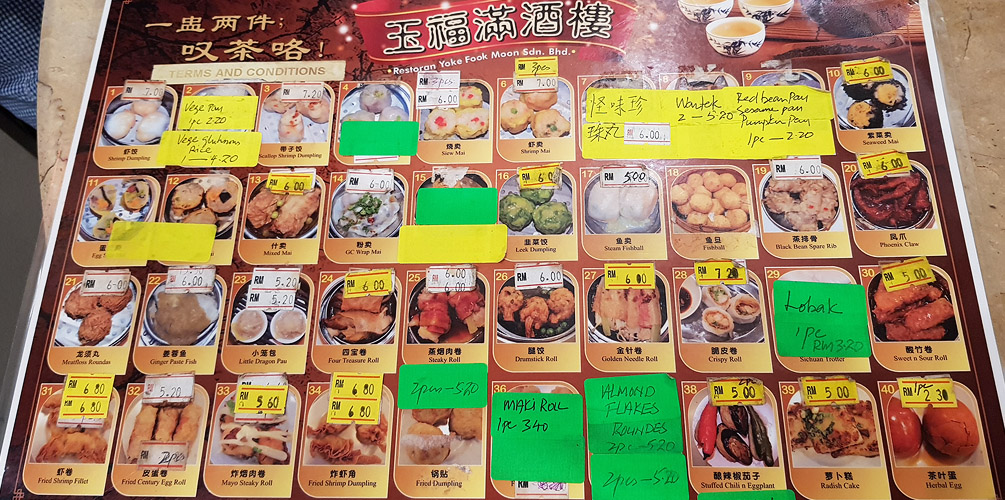 Another lady came by with a tray of fried goods but I declined.
Yet another lady came around, listing more items they had available. I ordered some of that and some from the menu.
In the end we got: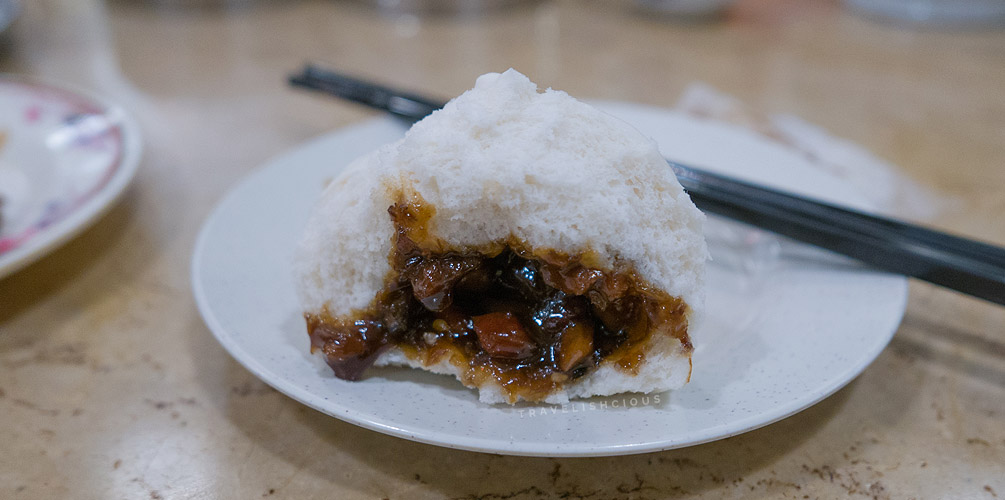 Cha siu bao - more savoury than sweet. Had sweet undertones but it was not dominating like the cha siu bao we get back home in Sydney. And it wasn't red (like it usually is in Sydney). But I think the Cha siu bao back home are slightly bastardised.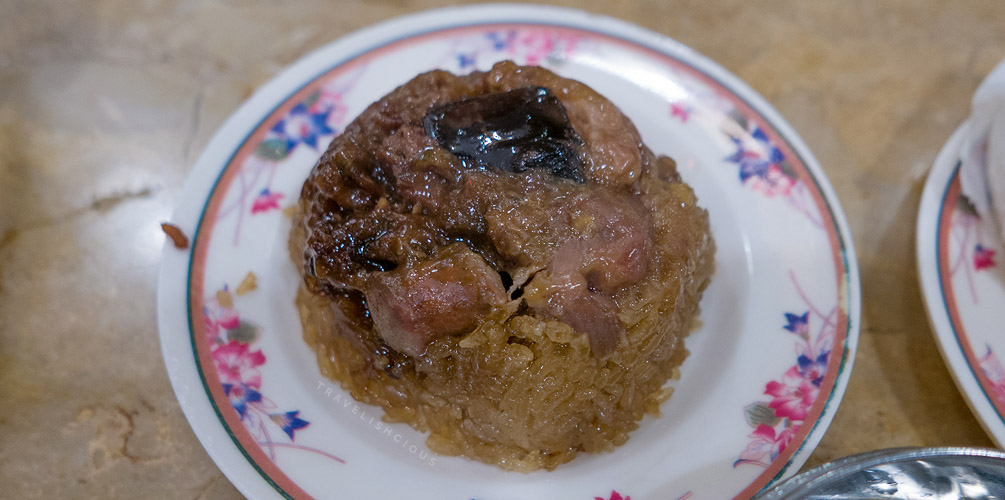 Lor mai gai (but it wasn't in wrapped in lotus leaves!!!!! An abomination) - quite sticky which I enjoyed. A bit too sweet and not enough chicken flavour.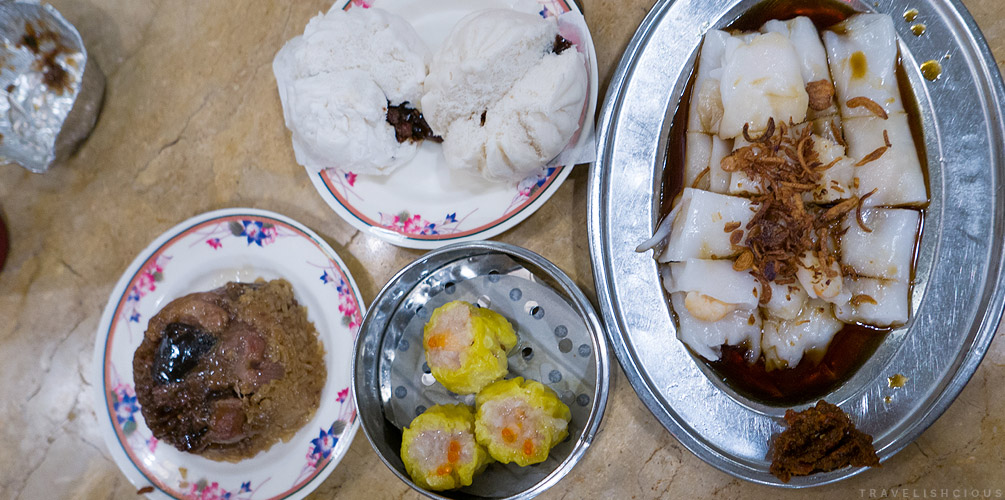 Cheung fun with prawn - silky smooth (but not the best I've had but still good) but unfortunately the praws were tiny.
Siu mai - decent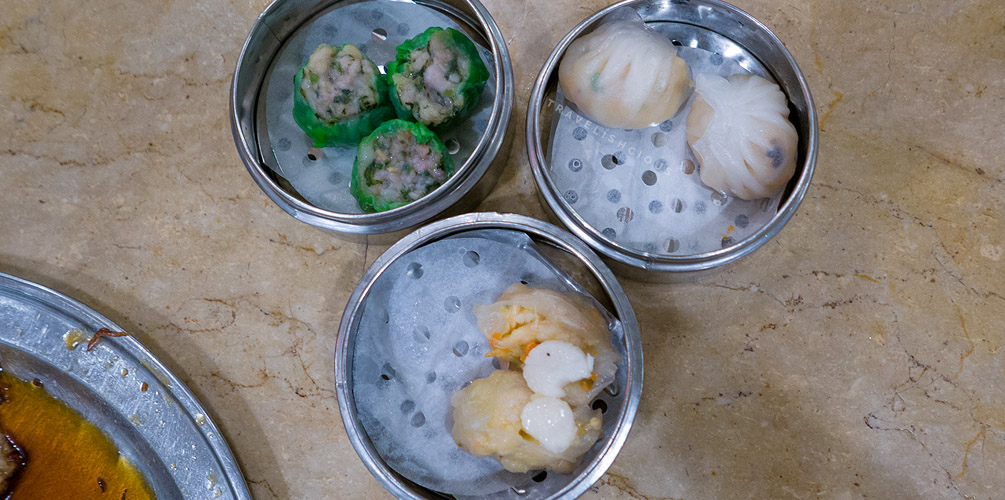 Har gow - decent, skin didn't burst open.
Spinach dumpling (with pork and prawn) - my least favourite of the night. Seemed quite bland.
Scallop dumpling (with prawn) - scallop was small but dumpling was packed with prawns.
It was quite a lot of food actually. I got very full at the end. We tried to drink as much tea as possible as well, lol but it was boiling hot and hard to drink.
The food was alright, way cheaper than Sydney and honestly, I've had worse in Sydney. I shouldn't, but I have to say I've had better in HK. 7/10 #ipinions