Day 103 of Asia 2019 trip / Day 5 in China

Yulong Mountain as seen from Tibet Guesthouse, Lower Tiger Leaping Gorge
Whoo hoo! A could tick off Tiger Leaping Gorge off his bucket list! Our plan for TLG had gone without a hitch and most importantly, there was no rain. Now, having bought our bus ticket back to Lijiang from Tibet guesthouse the night before, it was time to say good bye to this great wonder.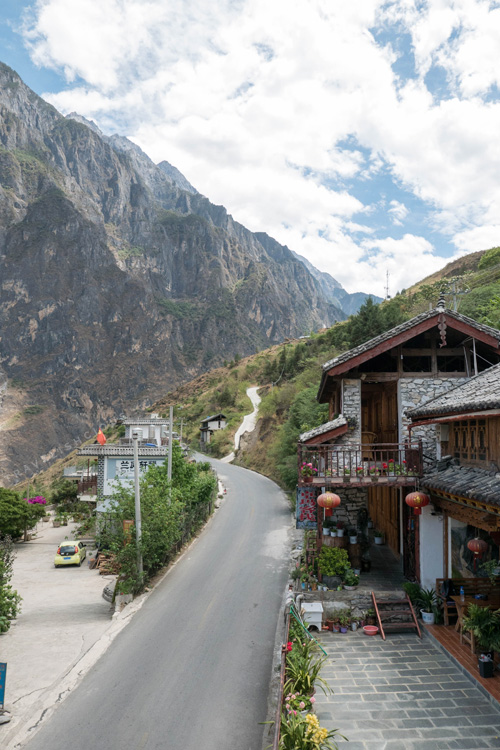 Our bus (CNY 50 each) wasn't due to depart until 3:30 pm so we had to literally bum around for a few hours. We'd already seen everything and our muscles were really sore. Luckily the wifi was quite good!
For lunch we ate the restaunt in our guesthouse again - stir fried noodles (CNY 15) and yak buns (CNY 30). The stir fried noodles were HUGE. We probably didn't even need the buns, and five was plenty. The noodles were decent, not much to complain about but not memorable. Just a simple stir fry. I didn't really enjoy the buns, however. The yak was fine but the bun was too thick and heavy, not to mention flavourless for me. I prefer a more delicate bun (cough Cantonese style, where the dough is nicely kneaded out and it's slightly sweet as well).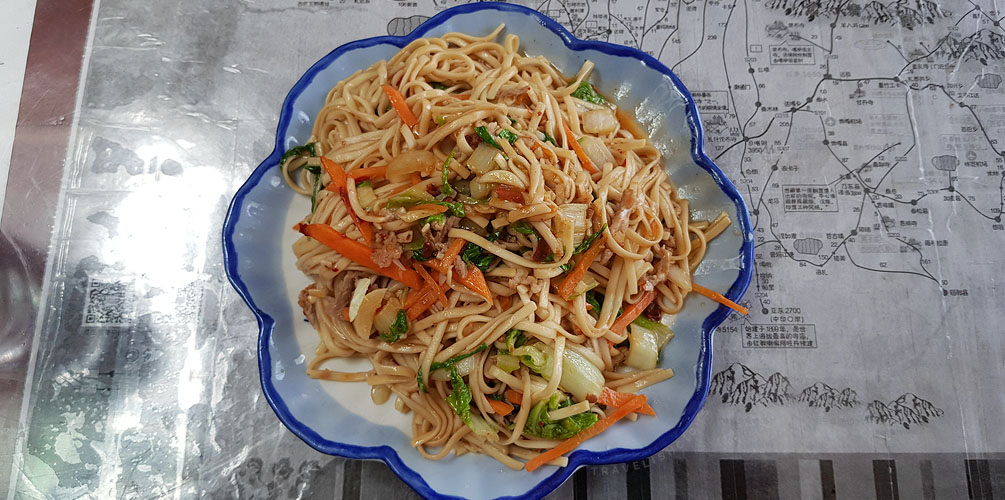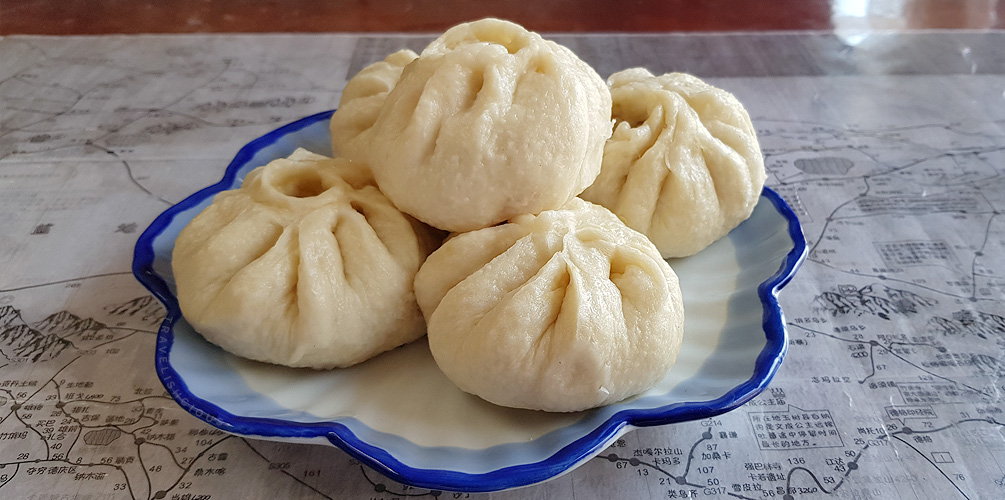 After lunch, we just mulled around. There weren't many people around during the day.
At 3pm the guesthouse gave us a lift in a tiny van to Tina's guesthouse in order for us to take the 3:30 pm bus to Lijiang. We were joined by a German-Indonesian family of 3.
At Tina's Guesthouse we had to wait a little bit before boarding on our bus. I noticed there was another bus departing but heading to Shangri-La. There were lots of westerners taking this bus.
Our bus (an actual minivan) to Lijiang took the middle road out of Tiger Leaping Gorge. I was able to snap a couple of potato-ish pics using my phone: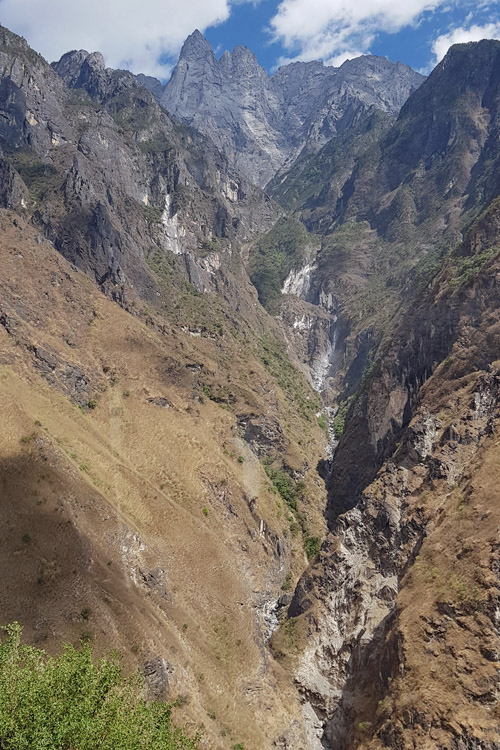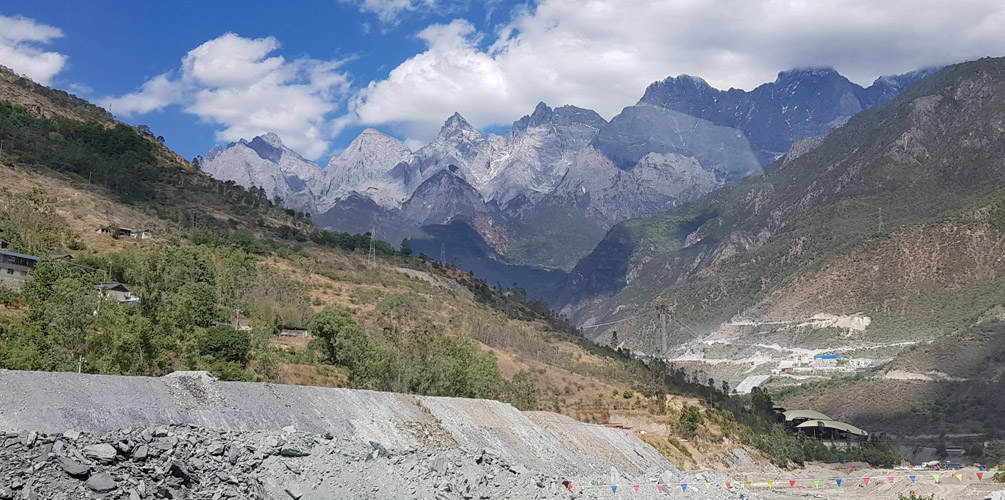 The ride back was incredibly slow. I don't think we took the expressway or anything. Just the local road.
We were dropped off in the centre of town. We needed train tickets out of Lijiang so we took the public bus (which are electric busses!) to the train station, which was out of town. There, we purchased train tickets for the night train to Kunming and took the public bus back to town. The bus only cost CNY 2 per person, so cheap.
It was time for dinner so we had consulted Dianping. I found a Naxi restaurant with lots of reviews and pictures that looked good so off we went. It was located in the North part of Old Town and we were in the South side of Old Town, so we ordered a Didi to get us there. We didn't have the time to walk through Old Town.
A Ma Yi Naxi Resturant 阿媽意(飲玉店)
If you remember the previous Lijiang posts, Naxi refers to the name of the ethnic group around these parts. The restaurant was brightly light and not too big (although I think they had multiple levels). The staff were all wearing Naxi traditional costume. We were seated immediately. We had: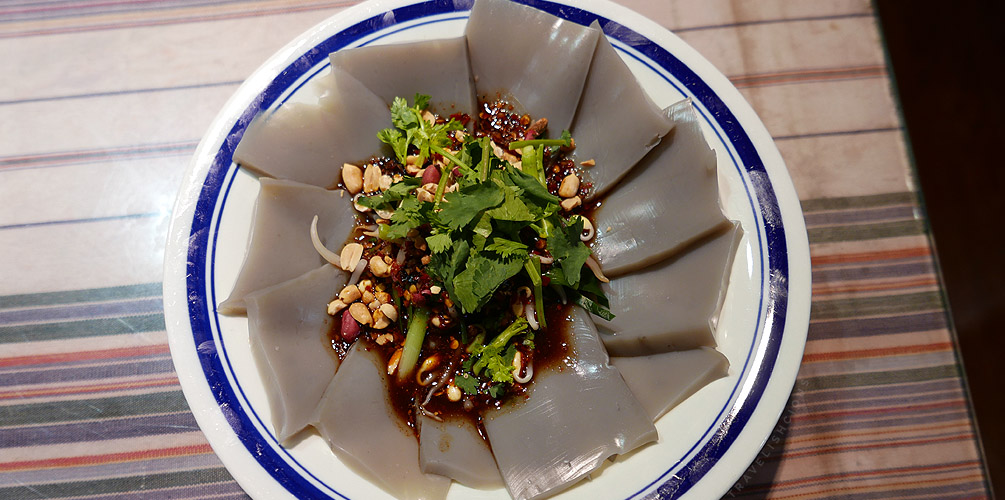 Naxi Chickpea Jelly (CNY 8) - this was superior to the one we had at Tian Tian Xin. It wasn't too gelatinous, not too bland and topped with a lot of chilli oil and bean sprouts. A good entree.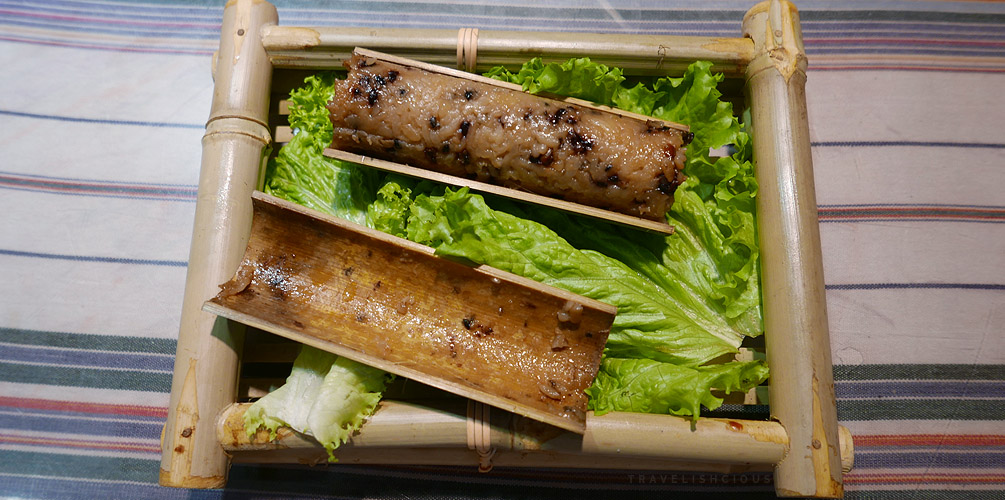 Bamboo sticky rice (CNY 10) - this is rather traditional which is why we tried it. They neglected to ask if we wanted sweet or savoury and I forgot to mention it so they gave us sweet. The rice was packed into bamboo along with some beans, but not red azuki beans. I don't really like sweet sticky rice so A finished it all. It was definitely sweet, which I don't really enjoy with the texture of the rice.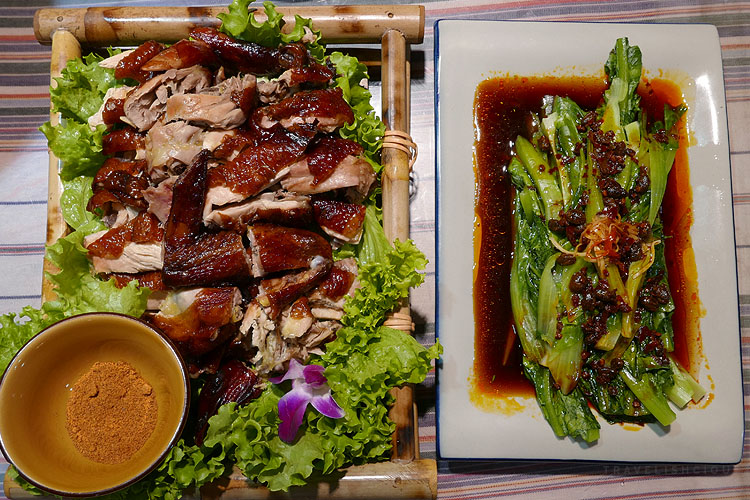 Roast chicken (CNY 58) - Great roast chicken, well cooked, can't complain but wasn't interesting enough for me. The little dish had a mix of salt and chilli and maybe cumin.
Lettuce (CNY 18) - Greens is always pricey but we needed some vitamin C! Yes, the lettuce was blanched, which may be a little odd for westerners but A didn't say a thing. It was topped with heaps of fermented black beans, which is full of umami and depth. An excellent accompanyment to the lettuce, which was also swimming in a bit of soy and chilli.
After dinner we walked quickly back to Dreamer Inn and collected our bags. The guy working at the counter looked happy when we told him we tackled Leaping Tiger Gorge.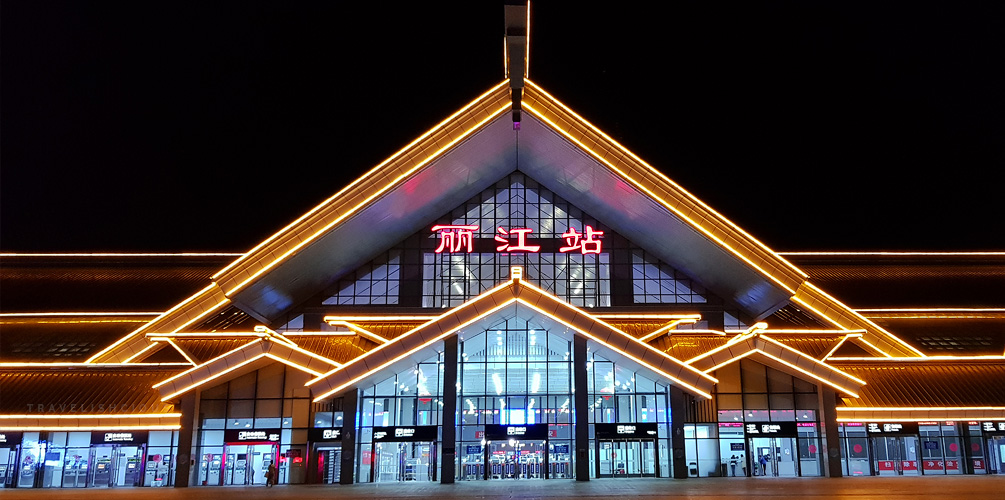 The train station being so far away we took a Didi there. Went through the usual security and settled into our sleeper cabin. This time we picked third class which meant it had no door and the cabin was in 3x3 bed configuration. However, our carriage was quite empty, not even half full. Our "cabin" only housed us and no one else. Maybe it's true what they say about Yunnan province, that no one visits it.
Final thoughts on Lijiang
Lijiang was a really nice and clean city. I was really impressed. The air was clean and crisp. Busses were electric and very frequent but a little slow. Unfortunately there wasn't a whole lot to do in Lijiang. We considered going to the nearby ancient towns (e.g. Baisha) but I read that they were just as touristy so we didn't bother. Lijiang old town was a little disappointing, minus the viewpoint. But if you have never seen an "ancient town" before, then you would be a little impressed with Lijiang's.
I had also considered going up Yulong Mountain (you can go up to about 4000m elevation, which means you need oxygen tanks) but after doing the maths, I figured out that it would cost us about AUD 100 each, making it a very very expensive excursion. And as you can see from the photos, it was quite cloudy so I'm not sure we would've seen much. That said, I think the journey (i.e. the cable car up) would've been interesting, but again, dependent on how cloudy it was up there. If money was no object, then I would've done it. I don't think I would do it even if I was on a regular short holiday (where I tend to spend a bit more than what I am doing on this tip).
Shangri-La, formerly known as Zhongdian is probably worth seeing but we didn't bother. There are some mountains to see and a lot of hikes you can do but we were pretty happy completing Tiger Leaping Gorge.
Edit (writing this way after leaving China): What I said above still holds up, after visiting 30+ cities in the PRC. Lijiang busses were indeed some of the most frequent and clean that we've seen.