Godaido of Yamadera
This day turned out to be a good and bad day. Although the bad can sort of be looked at in a good light.
I started my morning with some Orange Juice and headed off to Kita-Yamadera station to visit the snowy town of Yamadera.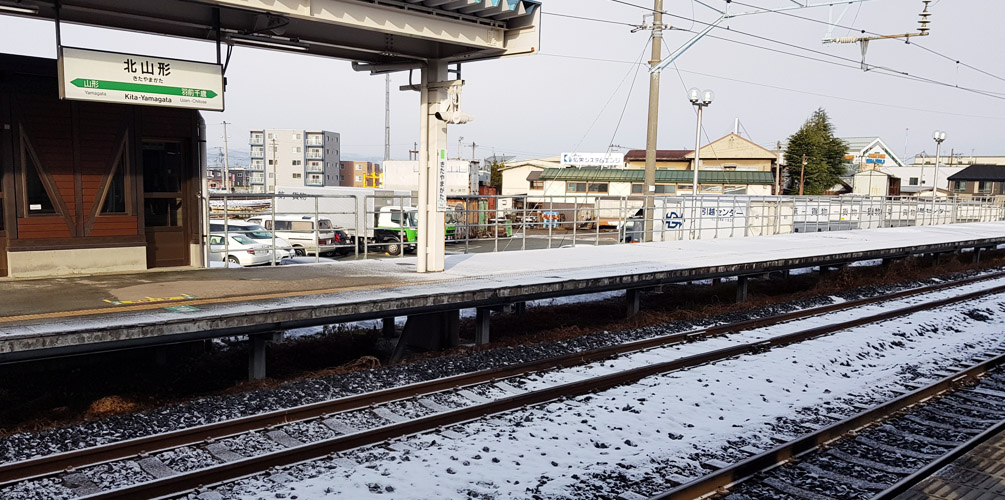 Journey to Yamadera
The day started off with me taking the free bicycle to Kita-Yamagata station for the train along to Yamadera. I remembered passing Yamadera station on the way in the previous night. It was a completely snow covered station the night before and arriving that morning it was pretty much the same.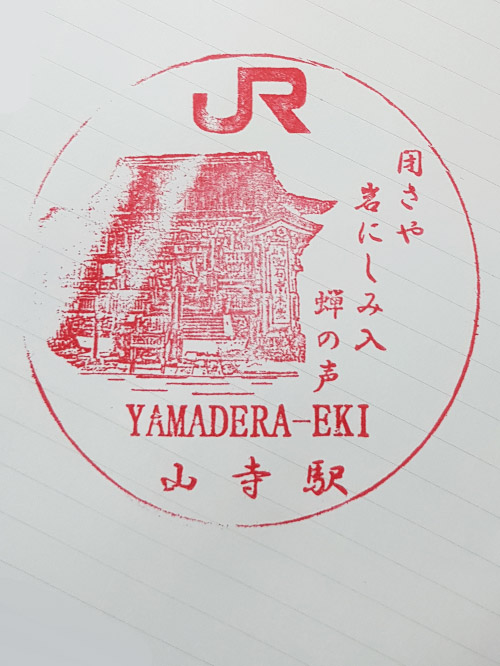 The ambience around this town is quite peaceful and there was barely any activity at all. Many businesses and shops seemed to be closed at this time, or perhaps this time of year. Perhaps they opened later in the day as it was 9am when I had arrived in the town. Looking around the town itself, it's nestled in a large valley and the scenery is stunning. The whole town was also covered in snow and it was lightly snowing at the time too.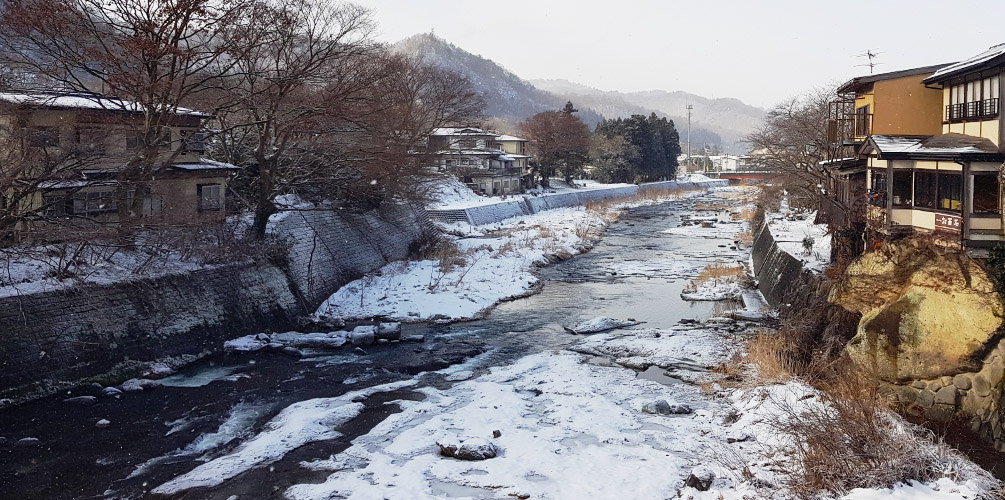 Rissakuji Temple Trail
I set off for the Rissakuji temple trail which was a trail leading up one of the mountains overlooking the town. The trail start was only a short 5min walk from the station. Entry fee to the trail was 300 yen and there were not many people around at the time I went. The entrance set up however looks like it's designed to deal with large crowds. Probably climbing snow covered stairs leading up a mountain was not the most attractive thing in the world. There were a few photographs I saw from the shops earlier that showed the trail in spring time with green trees and flowers but I feel winter time does give off a unique vibe to the place.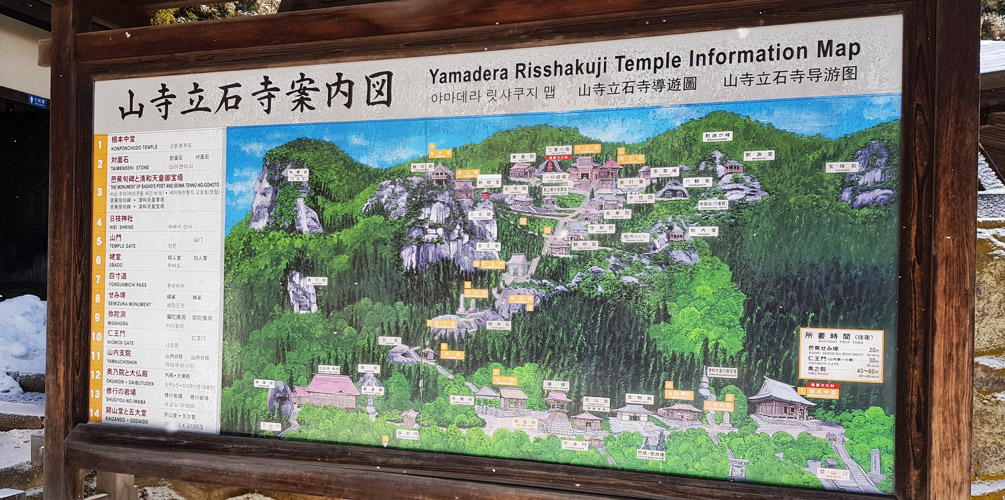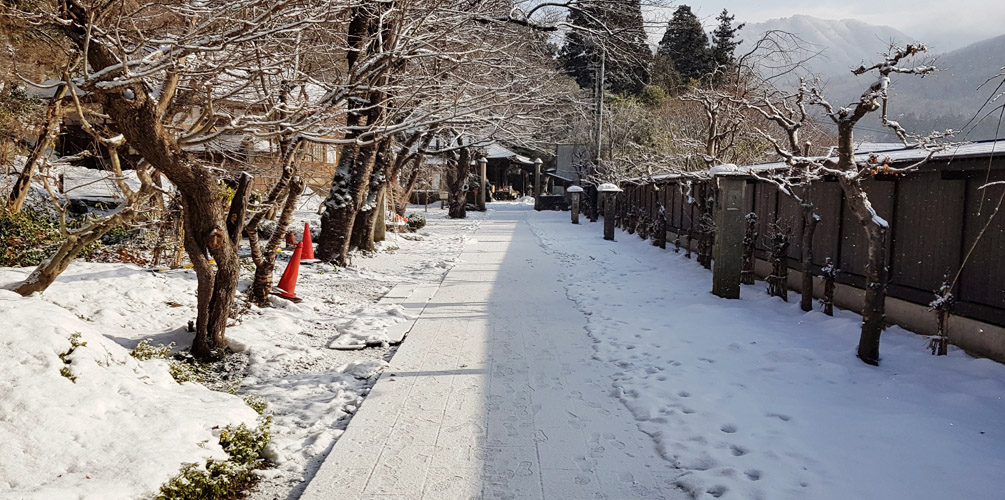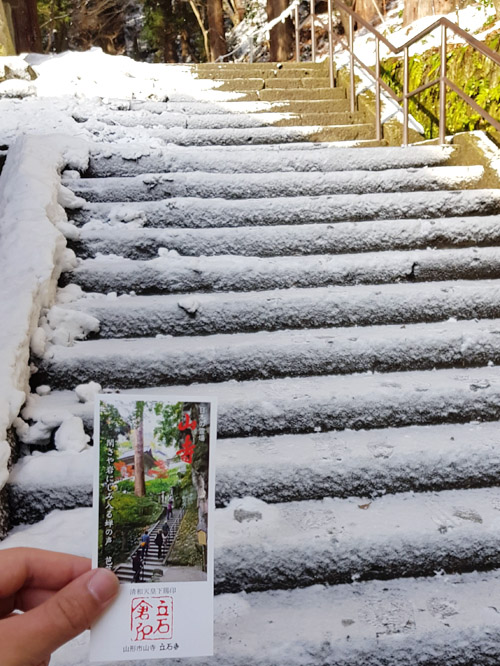 Climbing the steps was a little tricky at first but I got the hang of it. You gotta climb them rather conservatively or you'll slip.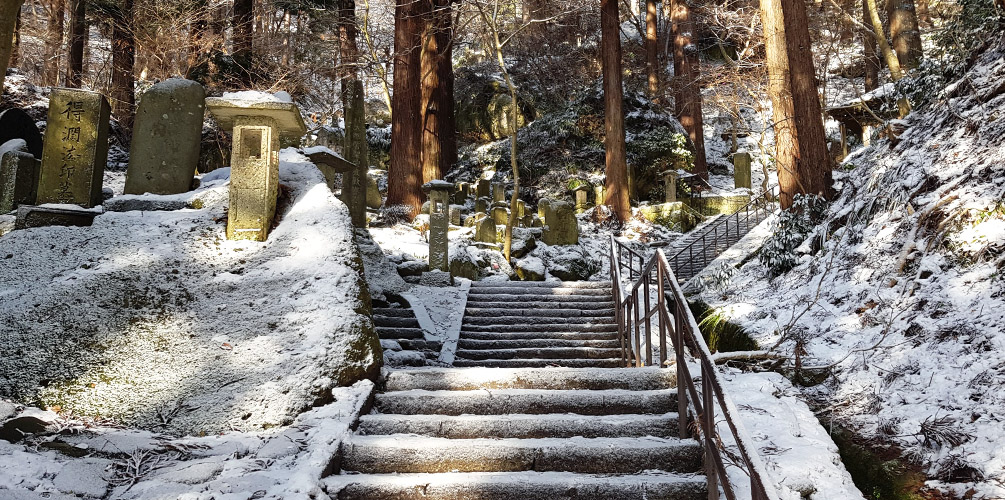 The weather gods had favoured me this time around and the sun came out with almost clear skies. I reached a viewing platform after about 30 minutes of climbing and the view of the whole town was breathtaking. The rest of the trail to the top however I found out was closed for winter which was a shame. The trail beyond did however look unclimable as it was covered in about 40cm of snow.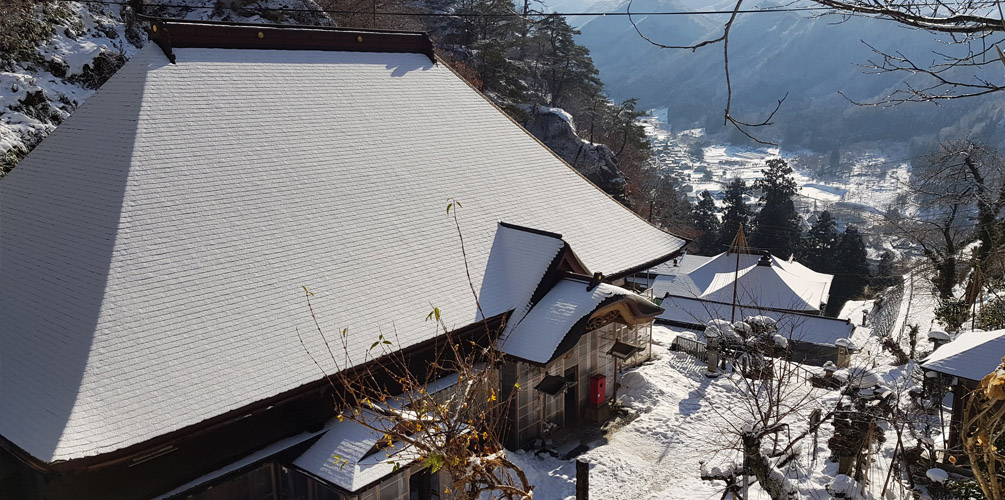 Trekking down the stairs from the top was about 10x harder than going up as if you slip you'll probably keep going down the stairs. I made it in time however for the once hourly train. My next plan was to head to the town of Murayama and take a bus to Arakisoba. A very famous soba place in the region that was actually in the middle of a really rural area that is quite a distance from the station.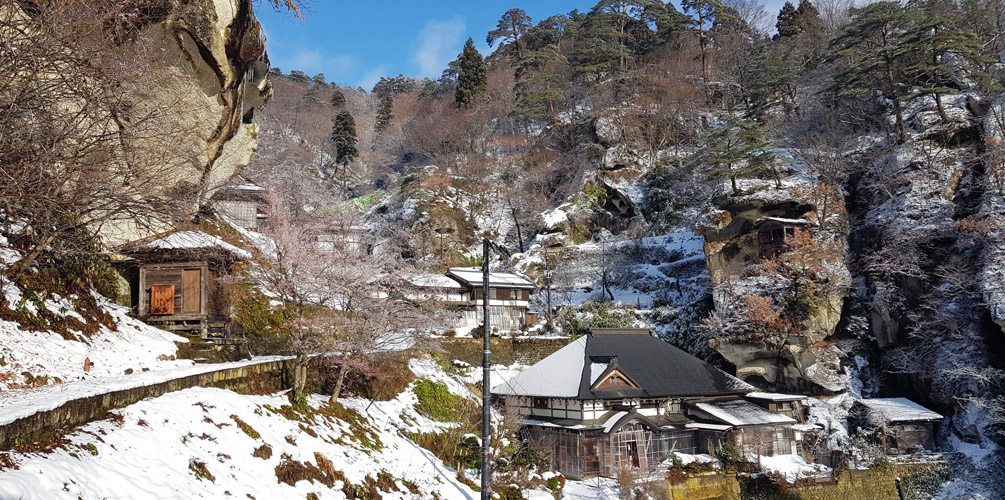 I took the Ou line north bound after switching trains at Uzen-Chitose station and realised I dropped my precious gloves out of my open jacket pocket, probably somewhere on the trail. After boarding the train I watched the route through the front window. I take note of the way the JR East train driver operates the train in that he physically calls out and points to each of the hazards and signals on the track. The train itself was a 2 car train that I've seen before on my earlier Japan trip from 6 years ago. This type of train is small and operates with no guard on board. The driver at each stop is responsible for selling and collecting tickets on board the train.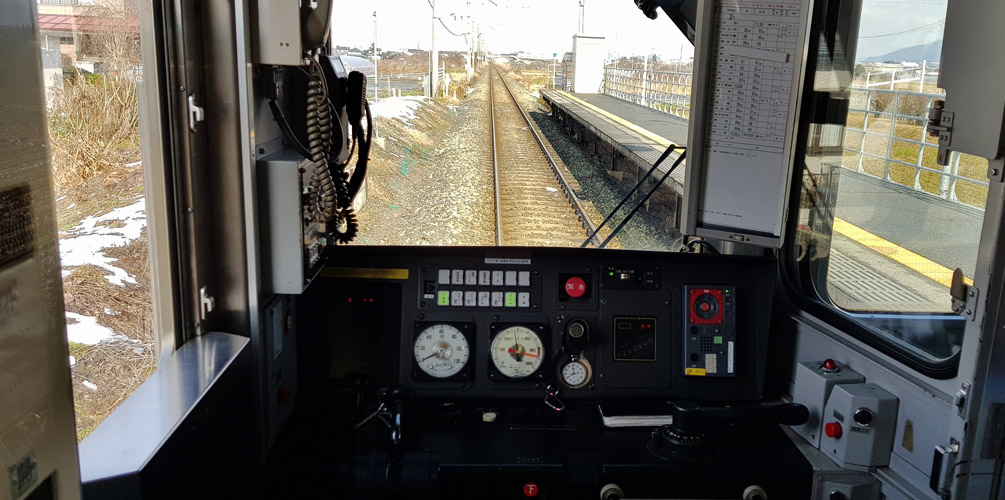 The bus ride to nowhere
A short ride later I arrived in Murayama station.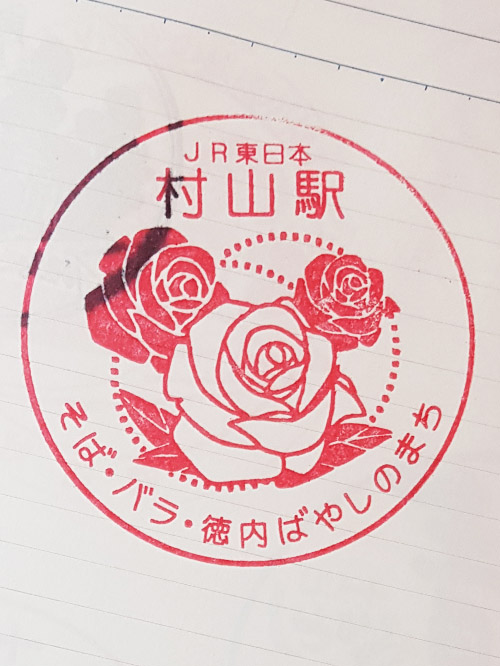 I had a bit of walk around the town and bought myself a Kirin Milk tea and some 105 yen gloves from a local supermarket then made my way back to the station to take the bus to the really rural town of Okobuko. The bus stop had no English so I had to rely on my broken Japanese to ask a woman which bus I could take as these buses don't seem to use route numbers. I naively assumed that these buses would be once every hour, and sure enough after 5 minutes of waiting the bus I needed to catch arrived. Japanese buses out in the rural / smaller towns usually don't have IC capability so to use the bus, you board from the back door of the bus then take a ticket which prints off the stop you got on at. When you want to get off, you deposit the fare and money in the box at the front of the bus.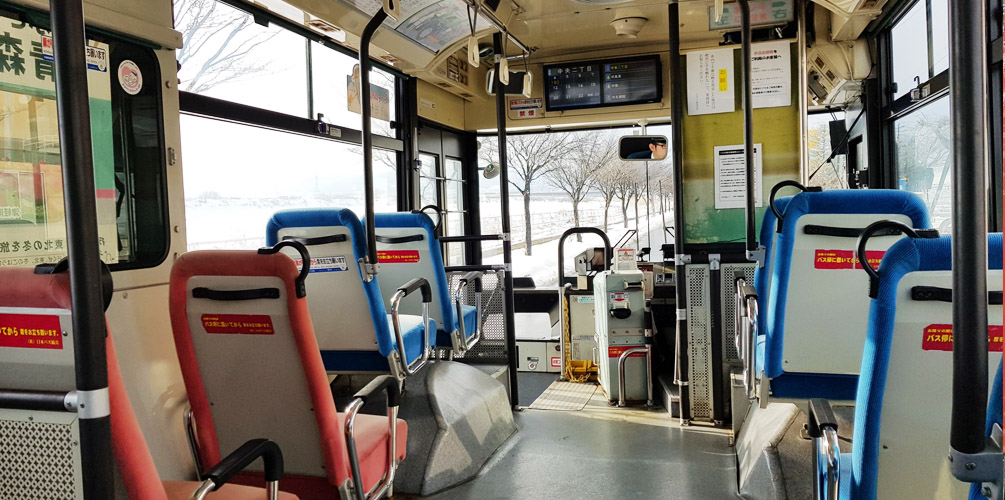 The bus ride took about 20-25 minutes and soon I was in farmland. Whilst on the bus I realised whilst reading my phone that Arakisoba is closed on Wednesdays. The only day of the week it is closed and yes it was Wednesday today. Ideally I shouldn't have got off the bus and kept going through the countryside hopefully. But I decided to get off and try and take a bus back to Murayama. The next bus I found back to Murayama wasn't coming for another THREE HOURS. Yeah, I was really out in the middle of nowhere.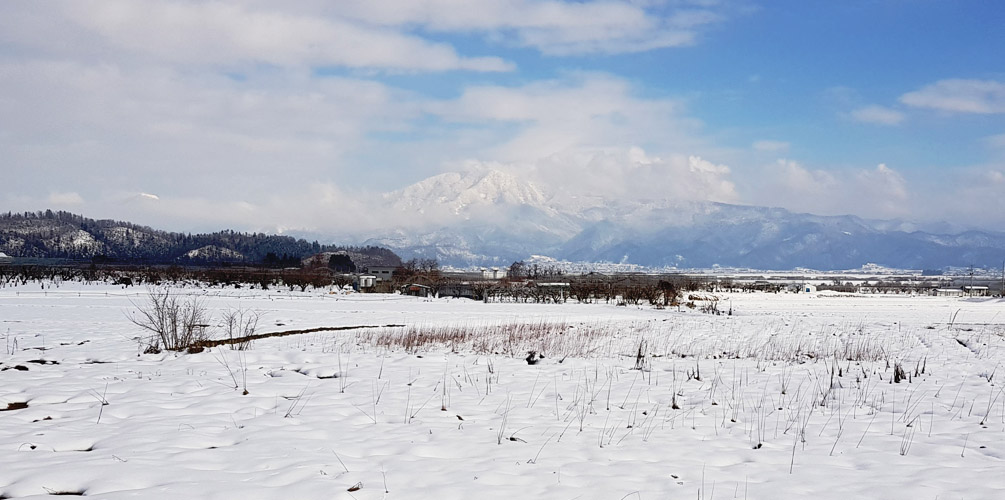 Okobuko and the long way back to Murayama
Okobuko town isn't really that big, but it did have a single traffic light in town. There was a small collection of houses and some farming equipment. I was getting hungry and decided I'll settle for a random eatery in town. Google was telling me that there was another Soba place that was open in the area but upon arriving, I found it was locked up. Urgh. It was about 12:50pm at that point. I didn't want to wait another 2 and a half hours for the bus back so I decided I should hitchhike back into town. I walked to the main road through town that leads back to Murayama and stood there for about 20 minutes with my thumb up and a big smile on my face hoping that someone would stop. Most people stared at me in their cars but continued to drive on. After another 10 minutes I decided I should just start walking and see where it gets me. Eventually someone would stop I was hoping.
I started trekking out of the town. The road served as a better walking path as the footpath was covered in snow. As I walking out of town I continued to stick my thumb out for a ride. Soon I was in rural farmland walking along the road. Nobody was stopping so I decided I could try finding a taxi. There was a pachinko parlour about 2-3km away that may have some taxis waiting. I looked up the schedule, the train back to Yamagata where my accommodation was comes only once per hour. There was a train leaving at 2:50pm and it was 2:10 already.
Murayama station from where I currently was was about 3.5km away. I figured I might be able to walk back in time. I was still carrying my Kirin Milk tea and it served as pretty much the only drink I managed to have all day. Walking along, the snow covered and muddy rural roads, I opted for a short cut that would save me time. Google was telling me to walk a certain path. However google doesn't always have the latest information and the road I was meant to walk along was non-existant. They seemed to be building an elevated highway through the area and demolished the road that was on the map. I had to walk the long way around the construction but eventually I managed to get back on the path.
The road that Google directed me next to walk along appeared to be a farming access road. It was dead straight and unused due to the fact that it was winter and everything was snow covered. I managed to get my shoes wet by stepping in ice and I had to trudge through snow. I had my Kirin Milk tea to keep me hydrated along the way. Walking along the path cursing myself for the situation I put myself in I stopped to admire the path I was on. It made for a great photo and perhaps this setback can be looked at in a good light. Robert Frost, the road less travelled. Yeah maybe, but it still sucks to walk through this.
I managed to make it to Murayama train station at around 2:46. I checked the distance that I walked and realised I had basically walked 7km from Okobuko to Murayama station through mostly farmland in the snow. I was pretty tired at this stage. After arriving at Kita-Yamagata I got my bicycle and went to 7/11 where I bought some takeway Karaage chicken to quell my insatiable hunger.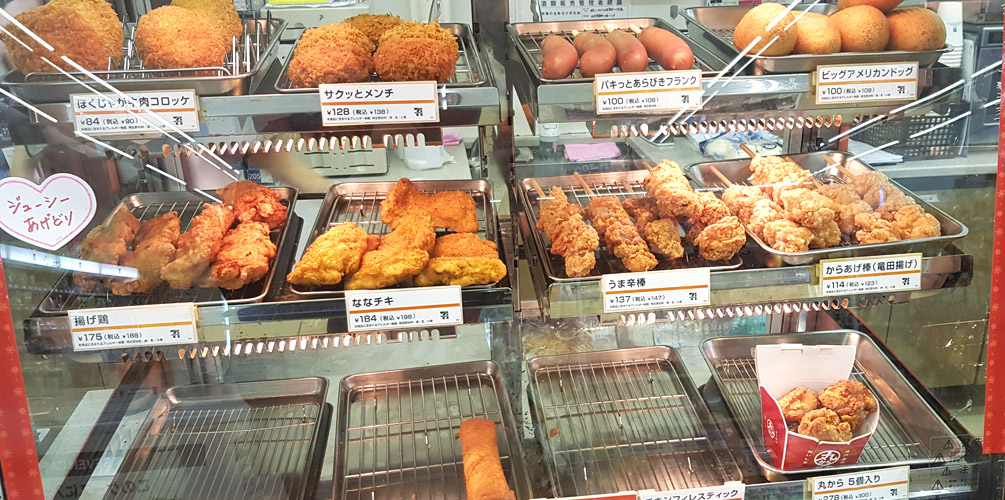 After getting back to my accommodation I ended up taking a rest for 2 hours.
Dinner at Sobadokoro
Dinner time approached and I wanted a real meal this time seeing as I missed out on lunch. Down the road near Yamagata station was a place called Sobadokoro specialising in Soba. It was snowing again and cycling down the road was really cold with snowflakes getting in my eyes.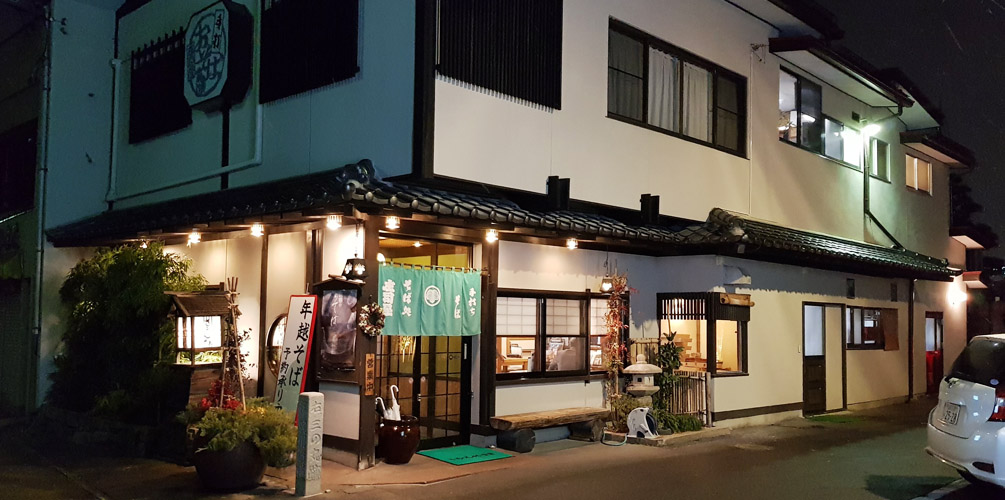 Settling into Sobadockoro the place was calm and cozy. I decided to get some cold soba and settled on the Shio Kamo (duck soba).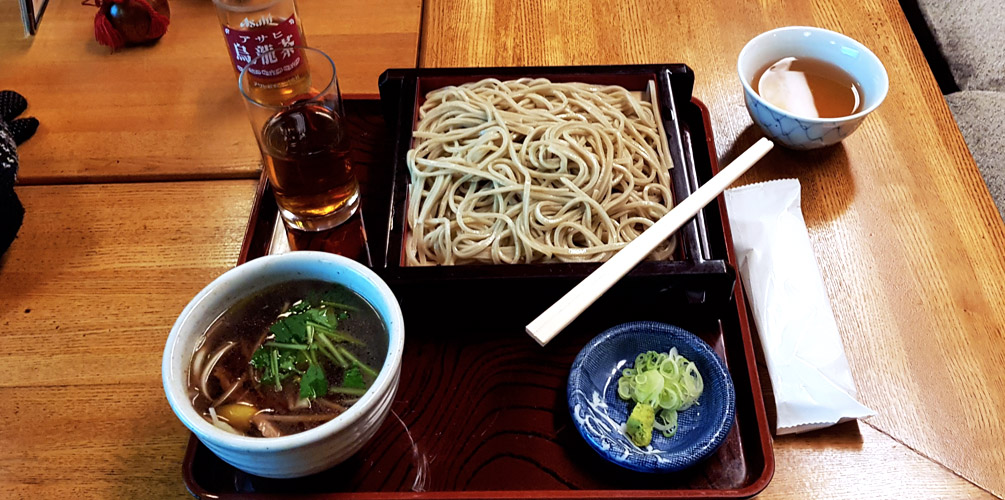 The idea behind eating soba is slightly similar to Tsukumen but different. You still dip the cold soba noodles into the soup, but you can drink the soup. Tasting the cold soba noodles with the hot duck soup made was simply excellent. The buckwheat soba noodles themselves were nice and smooth and provided a distinct flavour from the Tsukumen noodles I had earlier in the week.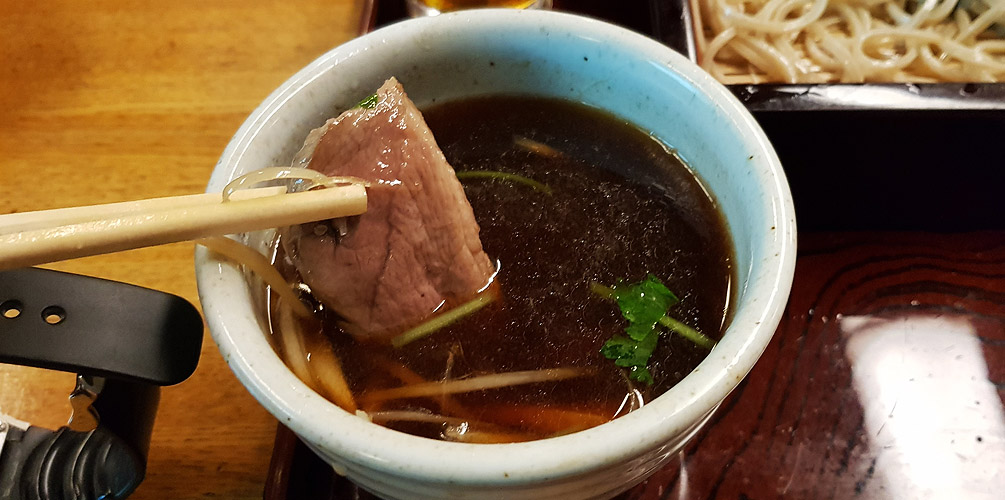 Even though there was a lot of Soba noodles served, I kinda wished I had more. The waitress gave me this pot of boiling water which she told me to add to the soup so that I could drink it. This was what provided the necessary filler to be satisfied with my meal fortunately.