Tohoku Countryside
I woke up at about 8am and had breakfast. Breakfast today was more local ingredients and mushrooms. I was alos given a fish that seemed to be coated in a sweet soy sauce. The fish was alright but again, I struggled to eat many of the items given. Interestingly, the westerners next to me seemed to have been delivered a special breakfast consisting of some smoked salmon and eggs and ham and other items that seems more palatable. I snuck out after eating only 1/4 of my breakfast in shame again and hurriedly tried to take one last quick bath in the outside pool.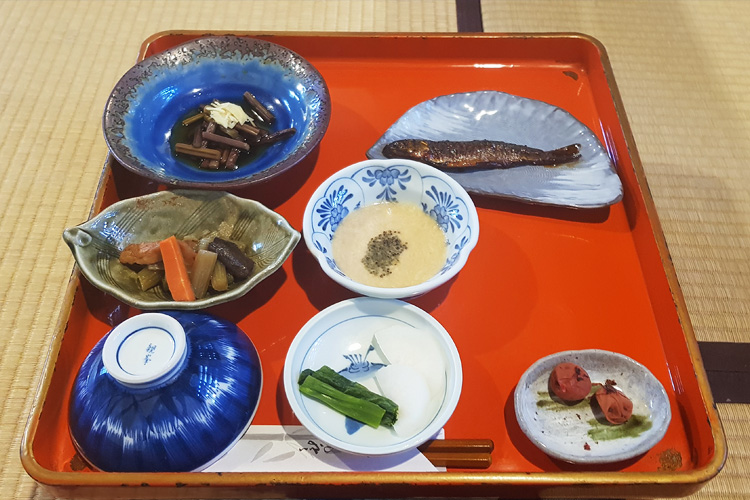 There was only about 2 people around and everybody was getting ready to catch the 9:30am shuttle bus back to the station. Surprisingly during my whole stay I didn't see any westerners use any of the indoor or outdoor baths.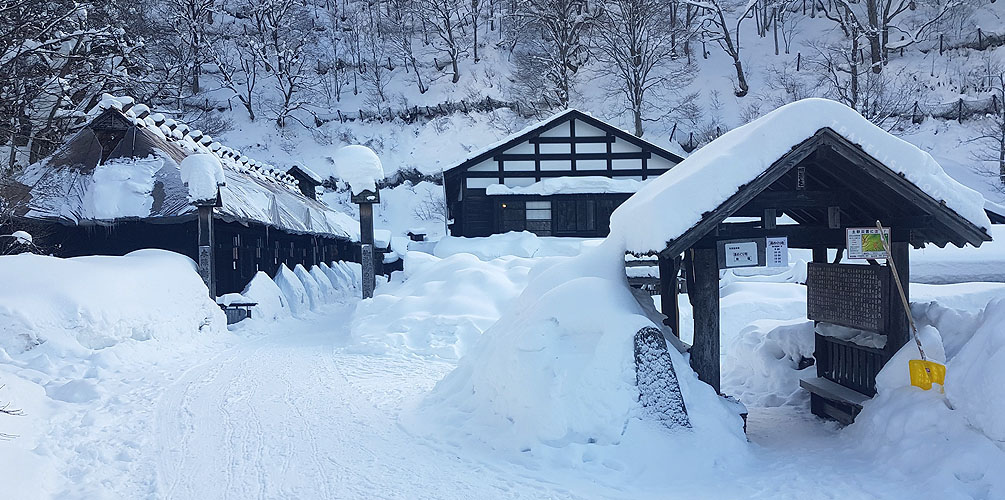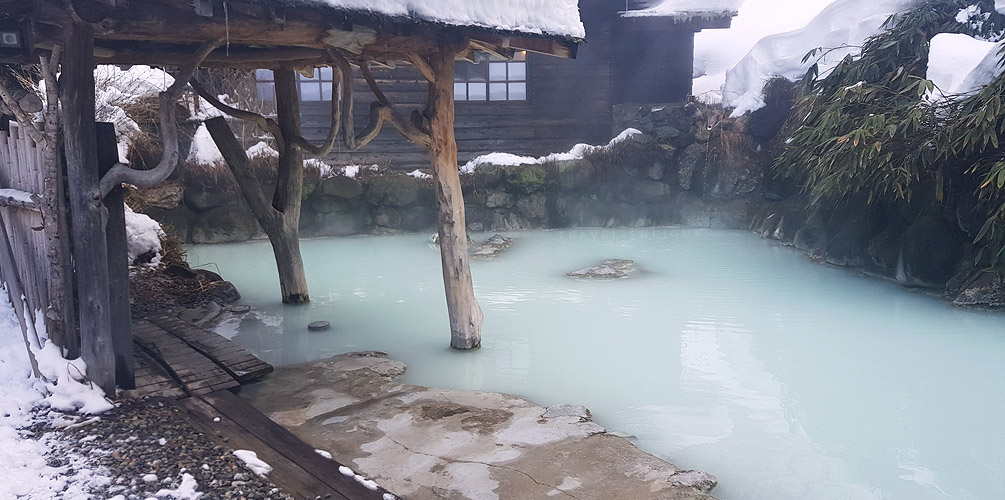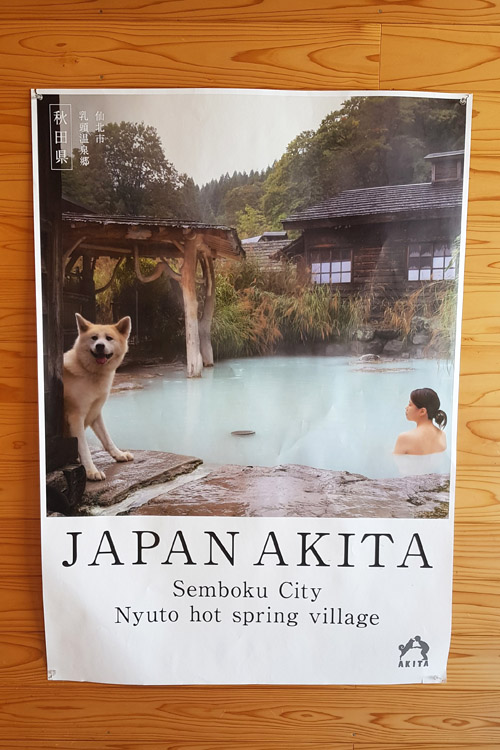 The 9:30 shuttle bus back to the station was super packed. Everybody was on their way back to Tokyo. I had scheduled in a 45 minute wait for the train when the local bus I connected with at Alpa Komukusa arrived at Tazawako station. Problem was the local bus was practically full of people and people with luggage. Everyone had to be seated for the bus trip down the mountain, so human tetris was involved with luggage and people shifting around.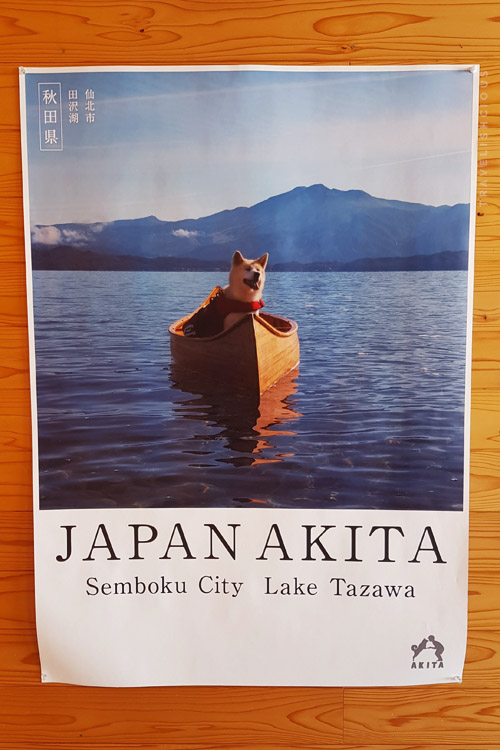 The bus arrived 20minutes late. This was made worse by people not having their money ready or exact change ready when we arrived at the station. I didn't have much to worry about, but for others the train to Tokyo was leaving in 8 minutes so it was mad dash to the ticket counters. Some Australians I met were unprepared and didn't actually know the train times and took their time getting off the bus. The next train was in 70 minutes.
Akita
I got on my train 20 minutes later to Akita. I didn't have much time in Akita as I had anticipated because I wanted more time at the onsen so I decided to just hang around the station area. I asked the tourist information board the nearest place I can get Kirintanpo stew. Fortunately it was nearby and I made my way there. The stew itself had to be cooked on a portable stove for 10 mins and I was pretty incompentent so I let the waitress attend to it.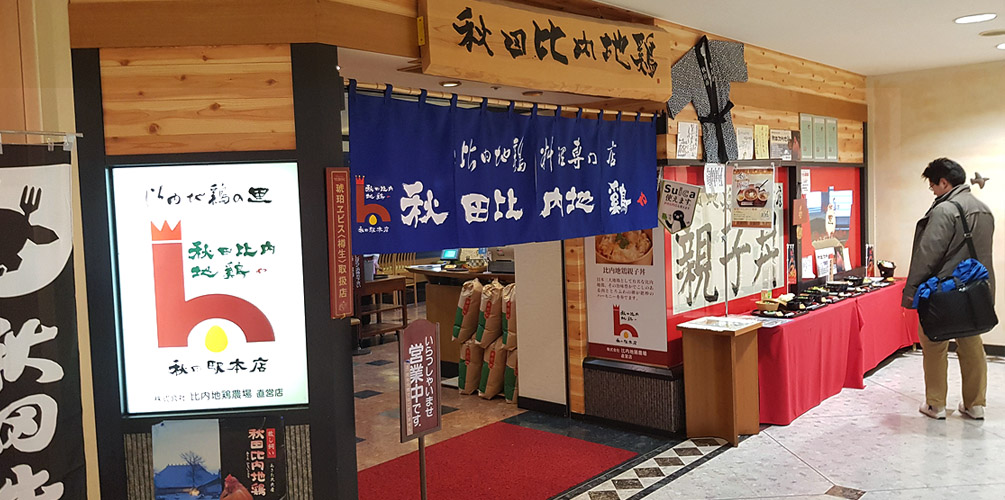 The Kirintanpo is a local specialty of Akita consisting of rice that has been wrapped around a stick then cooked. The stew was pretty hearty but wasn't that exciting. I suppose it's hard to tell whether I got a legit version of Kirintanpo as I suspect that the rice sticks I was to receive were meant to be crispy when eaten and not soft and soggy like I had.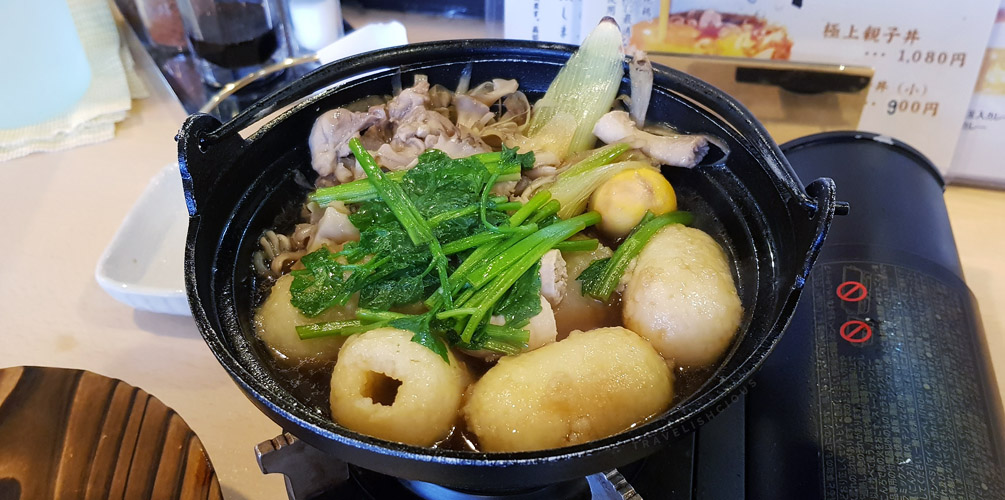 After lunch I stopped by a French influenced bakery and got myself 2 pastries. One was an apple and cream filled one that was extremely rich and filling.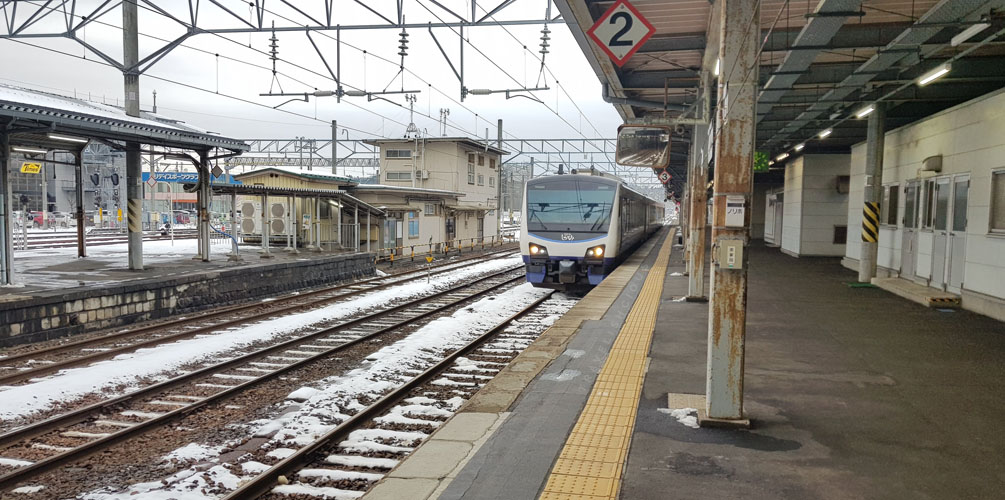 I was in Akita to catch a specific train that I had booked a few days in advance as I was anticipating it was a very popular train. This afternoon I would be taking my longest trip, a 4 hour train ride along the Gono line hugging the north Honshu coastline on the Resort Shirakami train. This particular train was a special sightseeing train with extra wide windows, front vision camera screen and seats near the front so you can watch the tracks. My destination was Hirosaki. This train whilst not the most direct train to Hirosaki (2 hours shorter), but is defintely the most scenic to get there. The Gono line is a JR train line that snakes its way along the coastline and you can see some spectacular views of the ocean and surrounding mountain ranges.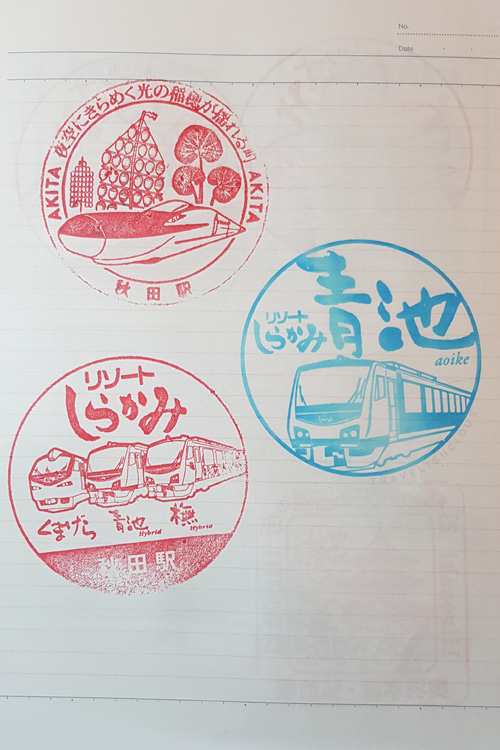 Northern Tohoku's Resort Shirakami train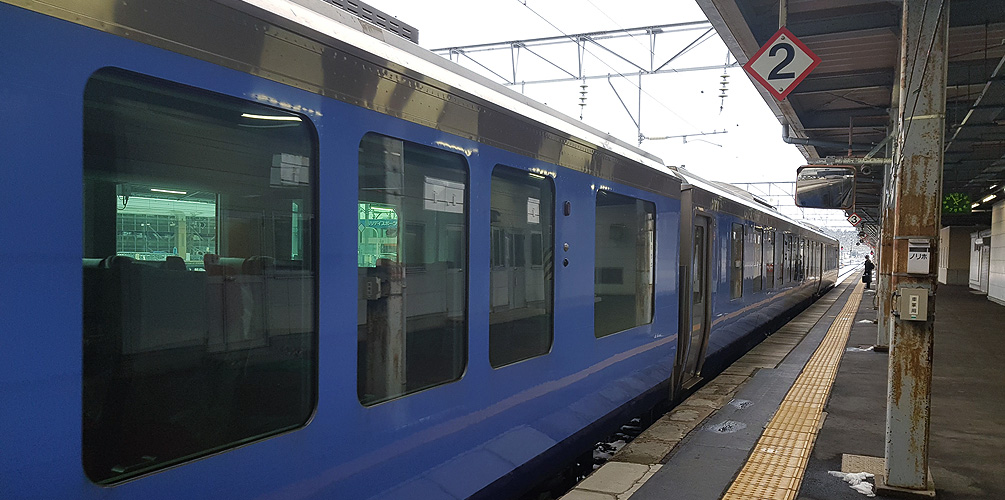 Boarding the train, I could tell that my suspicions about this being a popular train that was gonna be sold out was very wrong. After all it was winter time and not exactly the most popular time to be visiting the northern Tohoku region. There was by my count 4 passengers on the train including me. There was more staff than passengers. I spent the first hour of the train ride catching up with sleep from waking up early. The second hour I was awake and the train was finally made its way to the coastline. The train tracks at times were directly adjacent to the edge of the coastline and there was a point on the train ride where it went an extra slow 10km/h to allow people to take photographs. The Gono line is non-electrified and clearly not a very highly patronised route but the Resort Shirakami is a 4-5 car long train that probably gets packed in Spring. We passed a 2 car old diesel engined train that looked like it came from the 70s and that was the local all-stops train.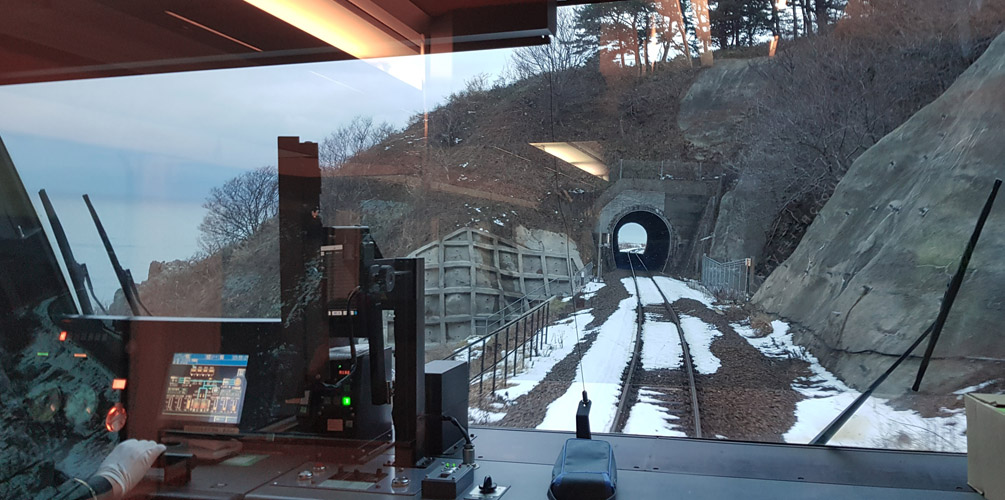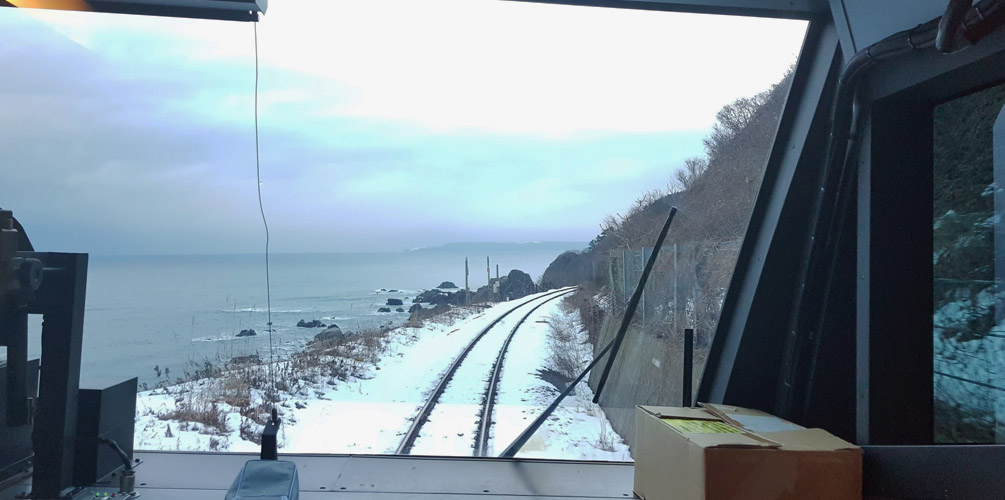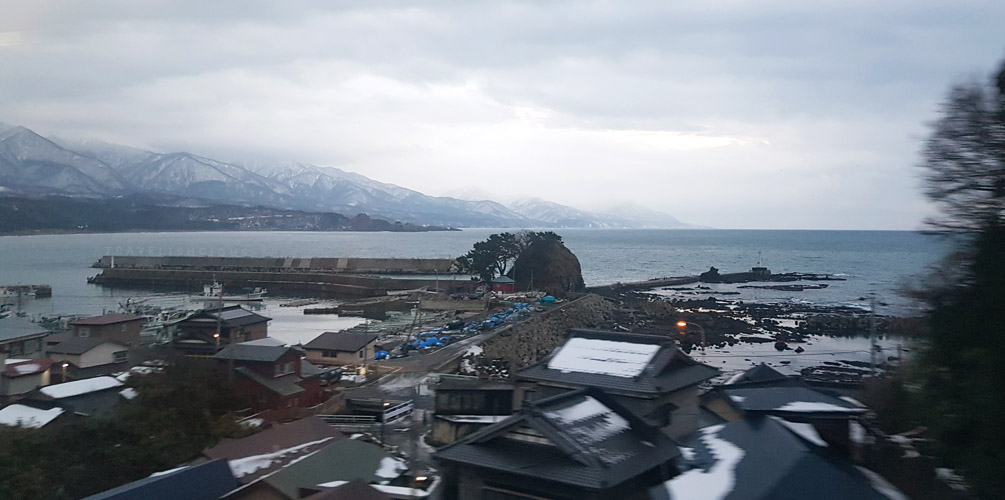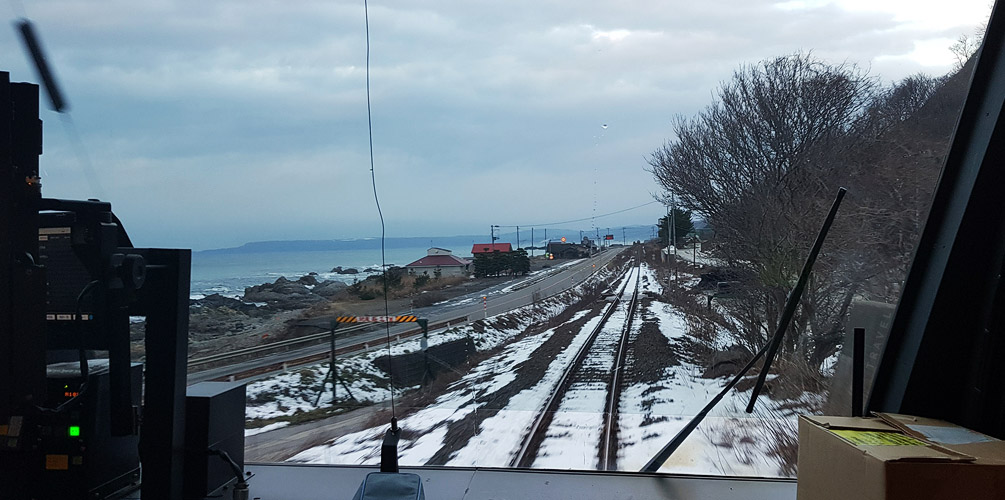 Night time came around 4pm so that put an end to the the phototaking and the rest of the train trip was basically a normal train ride, even though it was still near the coastline. Arriving at Hirosaki I saw a slightly different scene on the snow covered streets. Whilst Kakunodate and Yamagata seemed to employ the use of salt to deice their footpaths and roads, Hirosaki didn't seem to bother. I figure it would because it was fruitless as the snow would be replaced quickly. The streets were covered in ice and snow and cars seemed to pay no bother.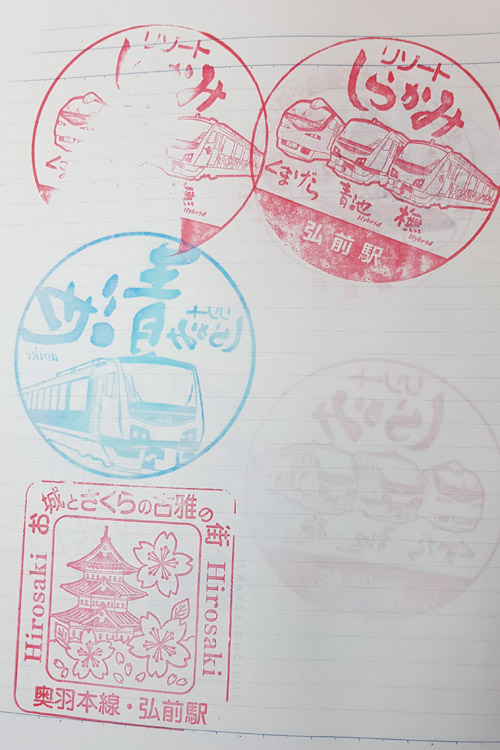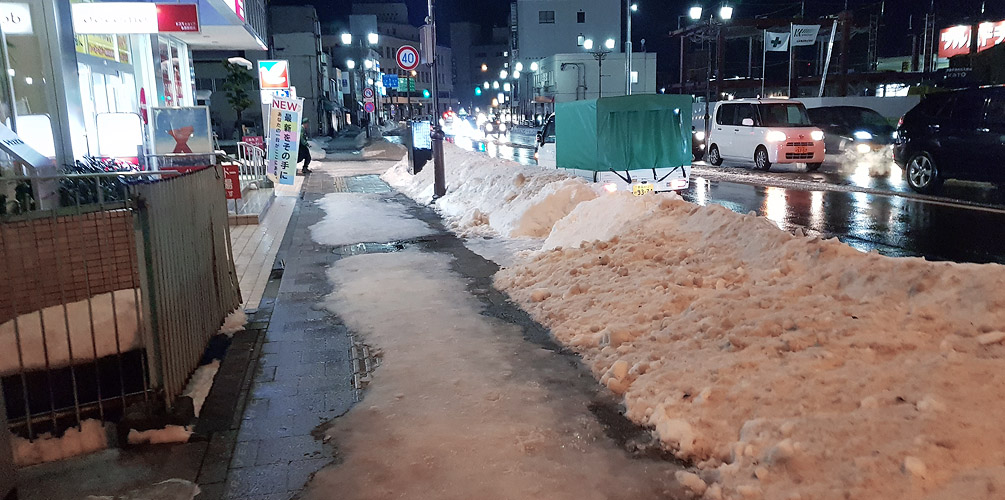 Arrival in Hirosaki
My first stop was to just walk straight towards my accommodation about 1.4km away. The weather was rather calm and wasn't snowing as much. I arrived at my Ryokan and found out they didn't accept credit cards. No worries as I could just pop over to the nearest convenience store and withdraw some money. The ATM didn't accept my card which was strange. I would head over to the nearest bank then to withdraw my money. Ok that bank didn't work. I'll try another one. Ok didn't work. I started to mildly panic. It was 7:30pm and it was freezing cold and the wind was strong. This was meant to be a quick dash to the convenience store but now its turned into an expedition. The post office nearby was in a shopping centre that was closed. I found a Lawson and there I found my first sign stating that from Sept 2017 they will not accept overseas cards. Well that's great… I decided to go look for another post office. Didn't work. The post office had an ATM, but they kept it locked up after 5pm! Not even a bloody 24/7 ATM.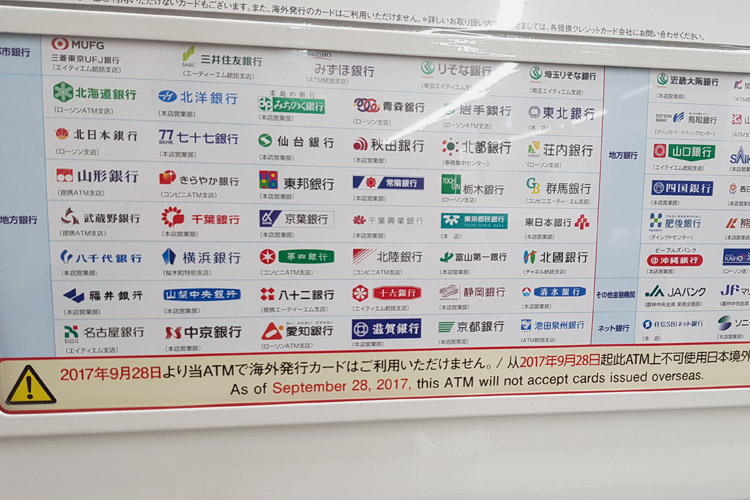 An hour had passed since I had left my bags in the lobby of the Ryokan. The nearest 7/11 was 1.4km away back at Hirosaki station area and it was 8pm and freezing. I decided maybe I can ask the Ryokan if I could pay the next day as it was cold and I was starving and I can't find a place that accepts my card. In fact I was getting kinda angry that some onsen in the middle of nowhere will accept my card but not a Ryokan in the middle of a large city charging 5,000 yen a night. On my walk back I found another post office, the main Hirosaki post office and it had ATMs that were still not 24/7 but were closing in an hour. I got my cash and made my way back. Urgh.
During my hunt for an ATM I had spotted a man in a van selling Takoyaki (Octopus balls) and bought some, fondly remembering the first time I had it in Osaka several years back. They were not that great actually and I had actually bought too much too.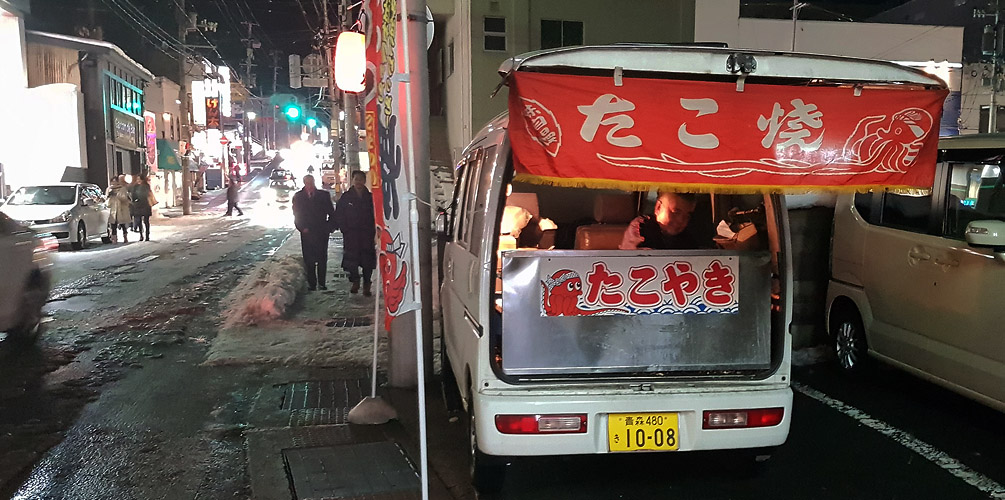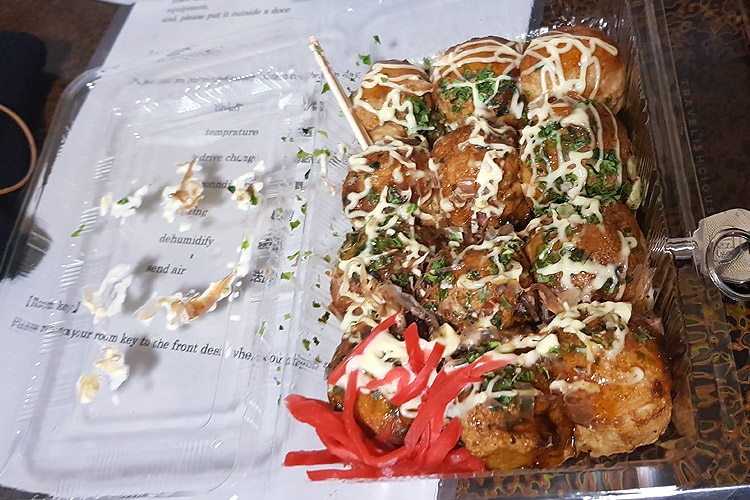 The next stop after finally paying my accommodation fee was to find an izakaya to try the local specialty Igamenchi. Ippy suggested that I try a place she found online, Izakaya Shinichan. This was a small place and the first place I've seen so far that I've seen people smoking. There was no English anywhere to be seen so I did my best attempting to read the menu's hiragana. I asked the waitress if they served Igamenchi but she said they did not.
In the meantime I asked for a Lime Sour and asked her to make a suggestion for me. She picked out the Hokke Dashiro for me. A fried fish marinated in what appeared to be a light soy sauce.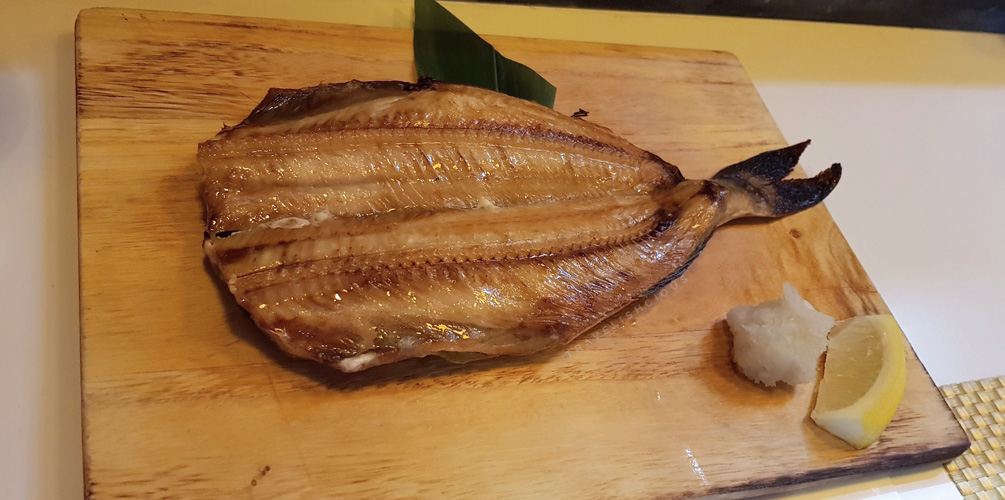 Around about this time the owner, Shinichi himself came out to greet me. He was very welcoming and we chatted about Hirosaki and he told me about how he studied in Canada 20 years ago. He also told me my waitress wanted to study in Australia. I gave her an Australian 20c coin from my wallet as a souvenir.