Night time street in Akihabara
I opted to skip breakfast today in preparation for my lunch. A meal at a michelin starred restaurant featuring "Unagi".
But first I wanted to check out the Tokyo Metropolitan Government Building in Shinjuku. So onto the Tokyo Metro on the Shinjuku line from my Ginza accom I go. The TMG building in Shinjuku is one of the tallest buildings in the area and offers a free ride to the 45th floor observation deck. There are 2 of them representing North and South.
I went to both and got to see great views of the Toyko area and skyline. Unfortunately the weather, whilst sunny was not the clearest it could be. On a perfect clear day, you would be able to see Mt Fuji in the distance. At this time of year it would also be with its signature snow cap on top.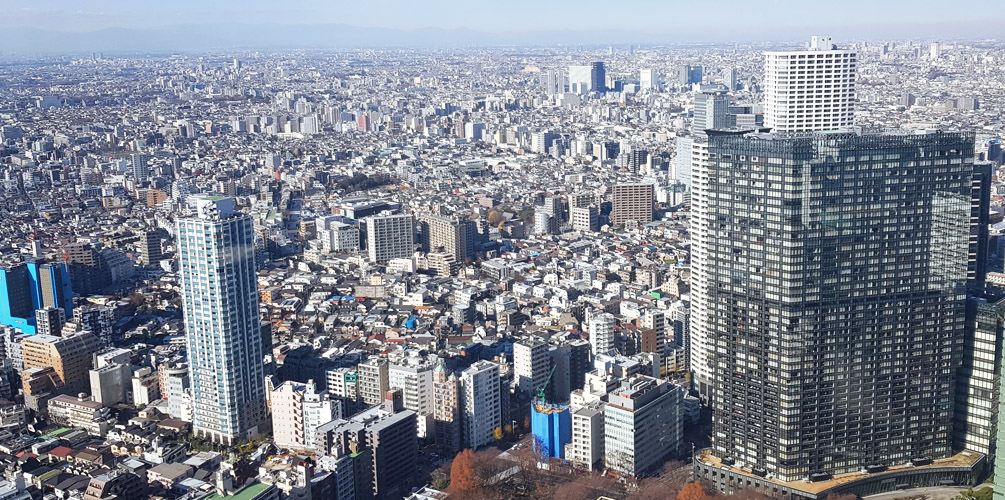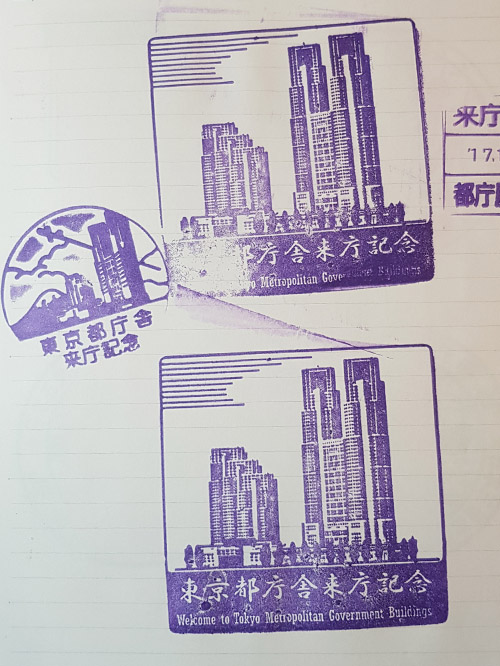 Michelin Star Restaurant, Hashimoto
After taking a few shots in both observation decks I carried on to Egogawabashi station near where "Hashimoto" is. Hashimoto is the michelin star restaurant specialising in "Unagi" (Eel). The outside looks pretty much like someones house and it is extremely easy to miss as the signs for it are quite subtle. Going inside it was again a typical small Japanese restaurant with just a few tables. Fortunately there was no line.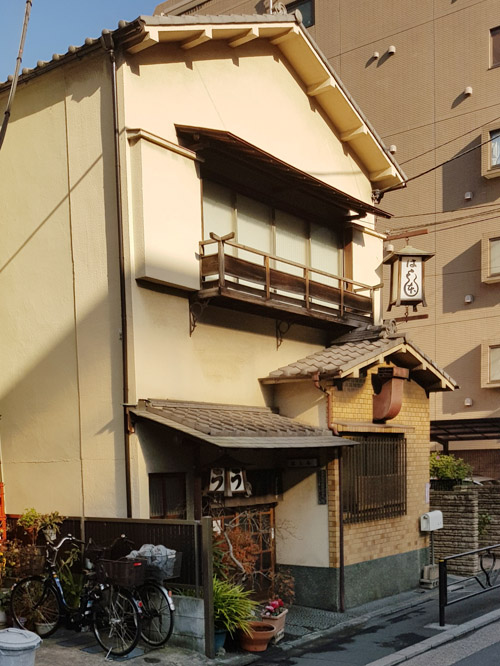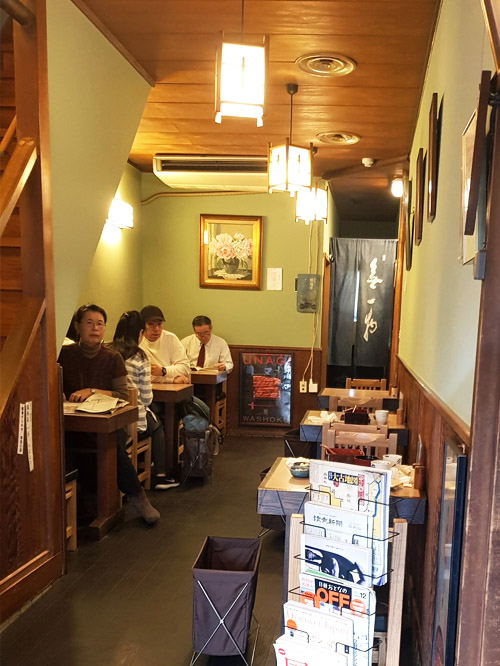 Table service is very attentive and they did provide English menus. I did my best however to try and converse in Japanese. I ordered a "Jyo" (regular) Unagi with rice. At 3,300 yen ($35 aud) this was not a cheap lunch. But I am an immense fan of Unagi which is pretty much why I went. Green tea and japanese pickles is served on the side as you wait.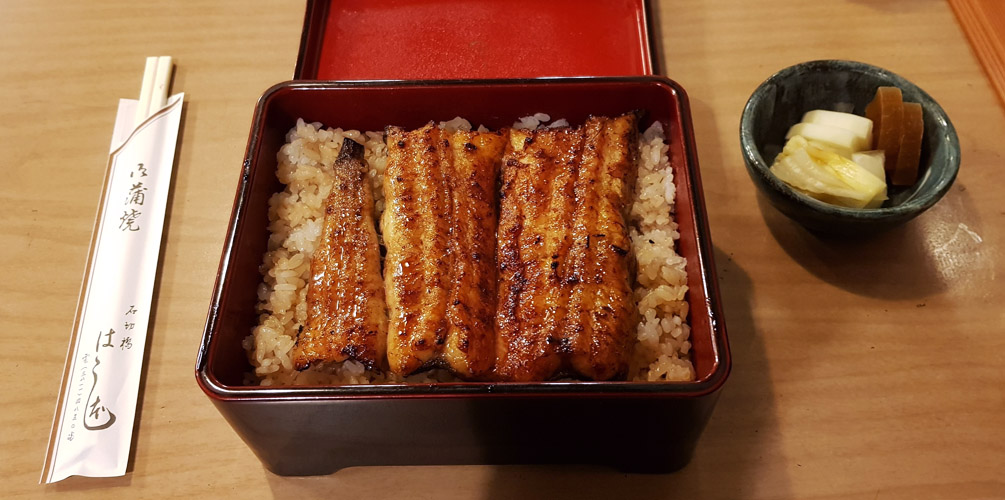 It took about 30mins for my dish to come out and I was getting really hungry. Finally it came out and I was presented with a wooden bento box. The Unagi is served in a nice box with the Unagi presented on top of the rice. Biting into the Unagi for the first time, I can tell this isn't your average Unagi. The eel is silky smooth to bite through not tough at all. There is no hardness/resistance when biting through it. The level of charring is perfect. It is not seared to hell. The coating of the fish is not too salty and is quite pleasant.
The rice that comes with it is the perfect companion to the dish. The rice is also lightly coated in what seems to be a soy-based sauce and tastes like it has been infused with some of the eel flavours. This was a very pleasing meal but certainly did hurt the wallet a bit. I would definetely go again.
Imperial Palace
After lunch I decided to check out the Imperial Palace. So I started off at the Sakuradon gate. Fun fact, the castle now known as the Imperial palace used to belong to the Tokugawa shogun from about the 14th century until Emperor Meiji came along with his reforms. When Emperor Meiji in the 19th Century came he moved the capital to Tokyo and took over the place now known as the Imperial Palace.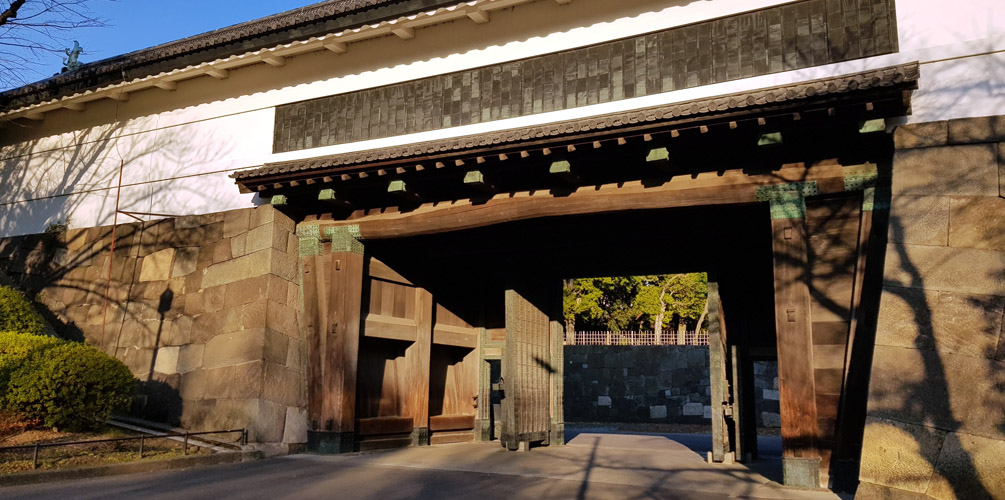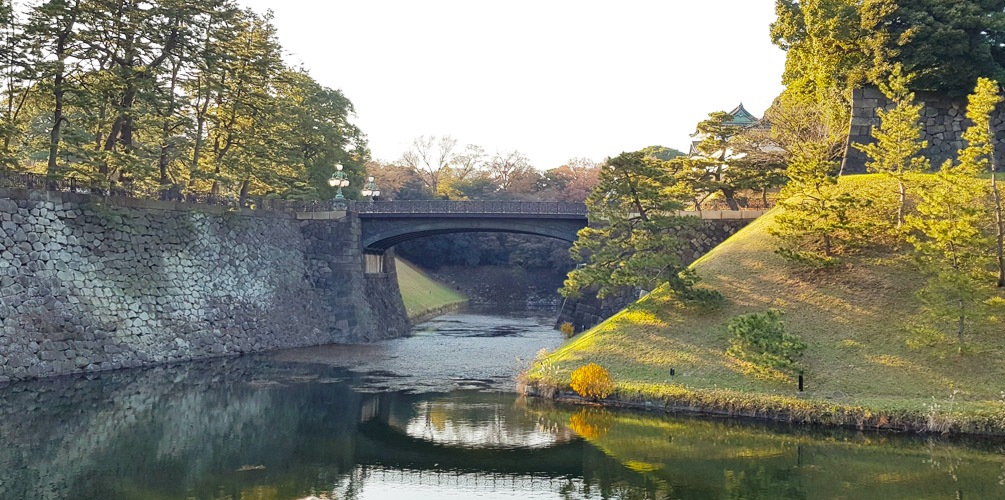 Walking along the perimeter there is certainly a lot of space and this is one the few public spaces in Tokyo where you can see such a wide open area. Unfortunately I didn't do my research and found out the East Imperial Gardens which are normally open to the public for free are closed on Mondays. I decided to just loop around the outside of the palace. The palace perimeter serves a good running route for the various joggers I could see frequenting this area. It was about 3pm and I started to see school children appearing and Japanese mothers carrying sleeping children in their "Mamachari" bicycles. These women are real powerhouses and I could see some of them carrying up to 2 kids front and back on their bicycles and riding up hills and such.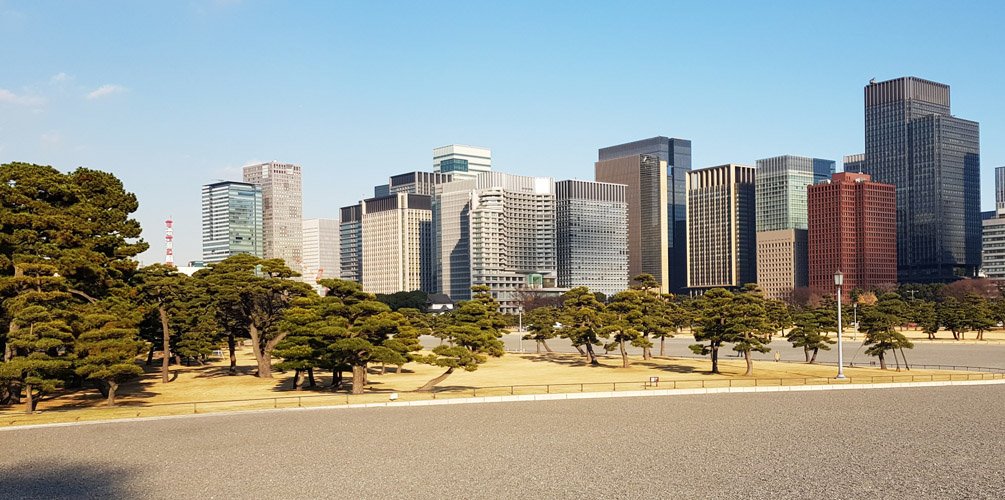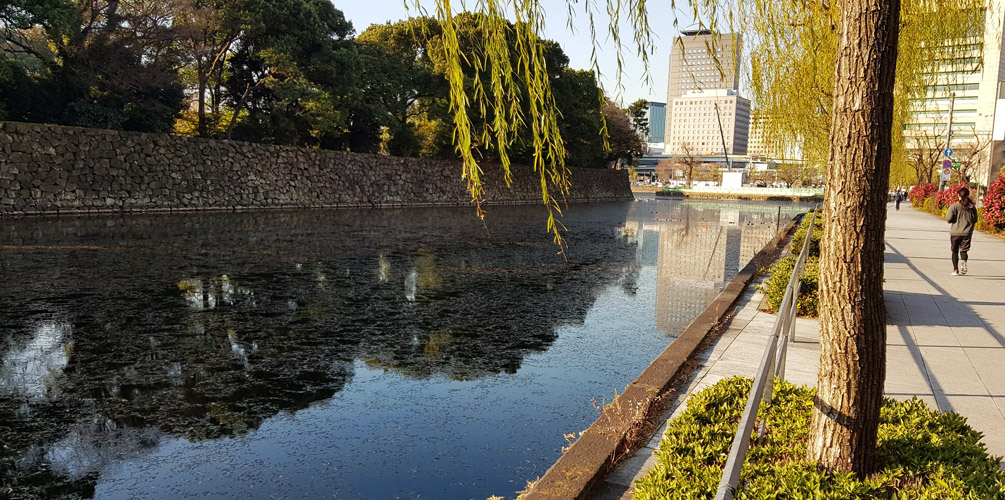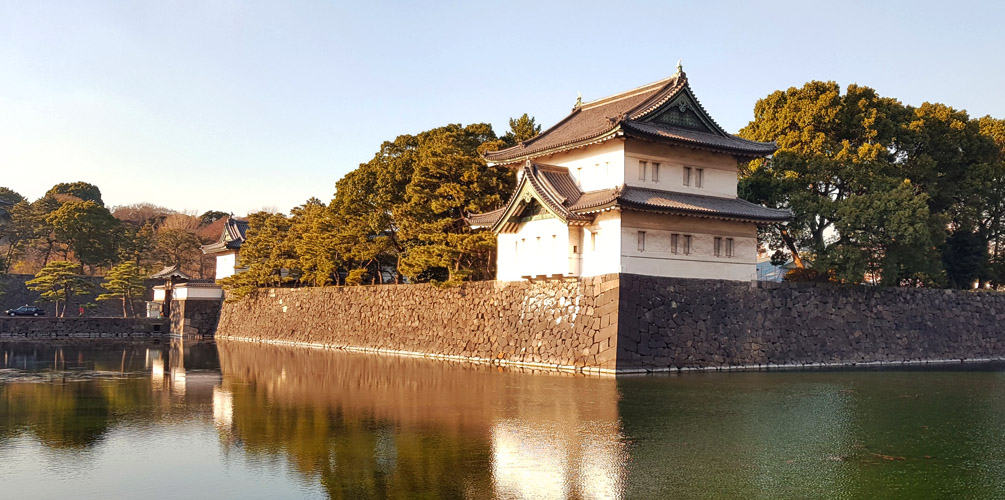 Towards the afternoon I took a train to Akihabara and went straight to the Gitadora (Drummania) machine in one of the arcade buildings and played for about 2 hours. They don't have any machines like this anymore in my home town and I don't think there's any left in Australia either.
Akihabara and Joto Curry
Six years ago I had some of the best Japanese curry I ever had in Osaka. I liked it so much that I visited it twice in that trip. I was told by my friend Adrian that there was another branch of the same curry place, "Joto Curry", in Akihabara so I travelled there for dinner.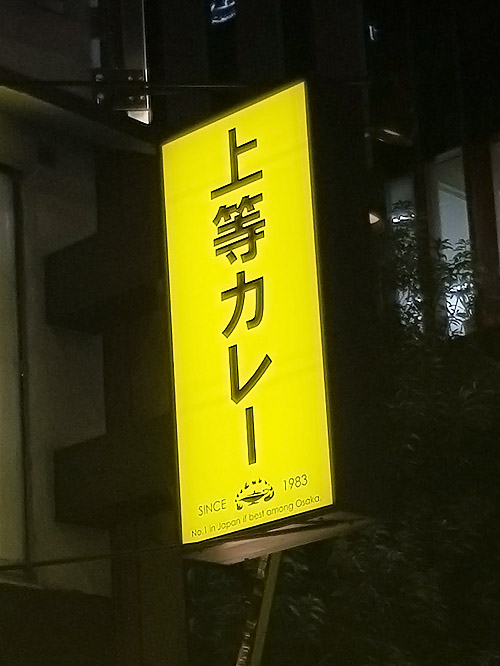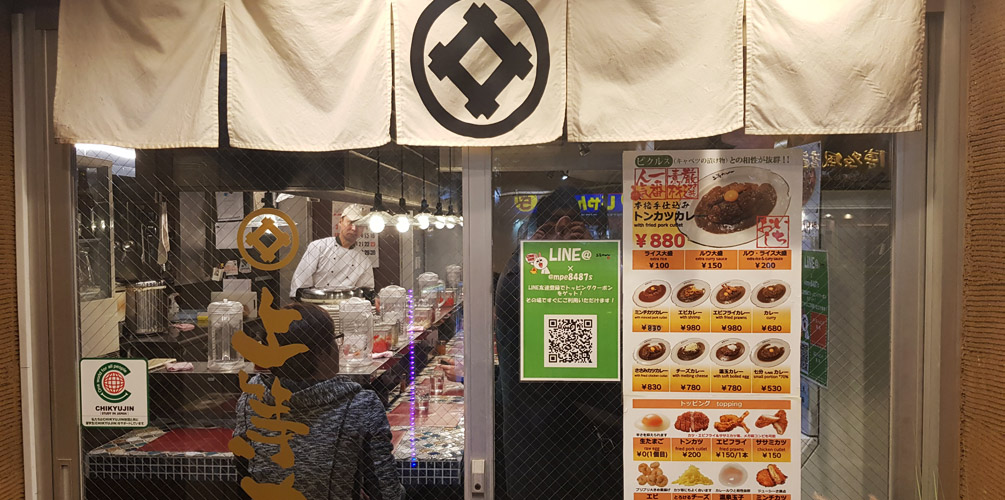 I was meant to order a tonkotsu curry, but in my excitement and haste I misordered. I had the Curry with rice, egg and cheese but no accompanying pork sadly. The curry still tasted the same after all these years and sparked good memories. Still the best in Japan.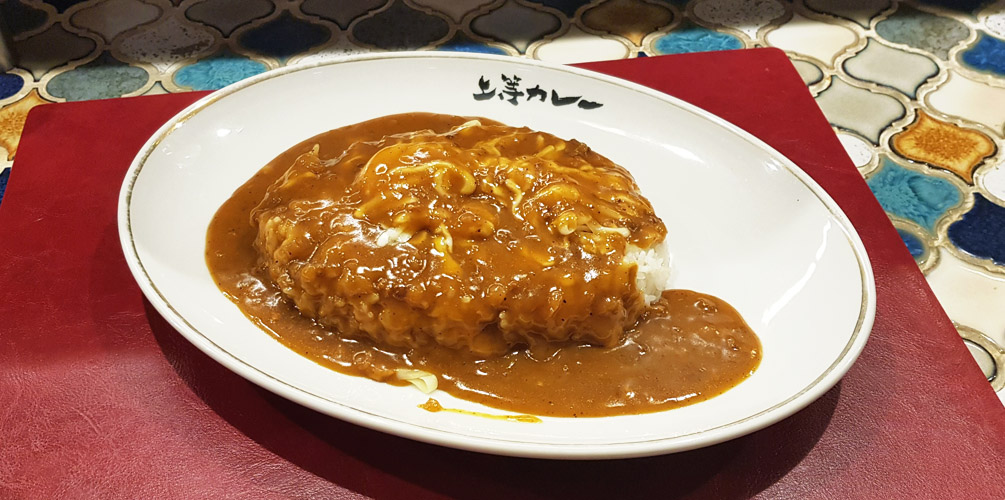 Dessert was an unremarkable Strawberry Rice pudding from a dessert shop named Pablo. Later I learned that this place was known for its cheese tarts, of which there were none available for sale at the time.